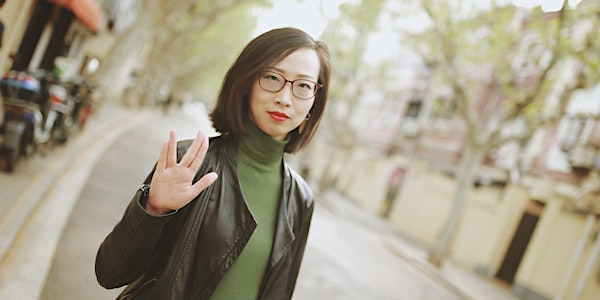 Talk: The global appeal of the new generation of Chinese sci-fi writers
Meet Regina Kanyu Wang and hear about her journey as a female Chinese author in China and beyond!
About this event
If you have read books like The Three-Body Problem, you will agree that Chinese science fiction is a diverse and quite unique type of sci-fi. Back in 2019, we welcomed Xia Jia to Manchester Literature Festival and someone asked: 'What makes Chinese science fiction Chinese?' In her response she explained that contemporary Chinese science fiction writers form a community full of internal differences like their origin, social class, ideology, cultural identity and aesthetics. However, there are still aspects of commonality among them as the stories are written primarily for a Chinese audience. The problems addressed are the problems that this audience can relate to but it is somehow connected in complex ways with the fate of the whole human race.
We are delighted to welcome Regina Kanyu Wang, a bilingual writer from Shanghai, who will talk about how the female identity and international encounters have influenced her own writing. Regina will explore further what makes Chinese science fiction 'Chinese' and reflect on her rediscovery of what it means to write science fiction as a Chinese female author. She will also give a reading of her most recent story The Story of Dǎo.
About the speaker:
Regina Kanyu Wang holds a bachelor degree in business administration and a master degree of creative writing, both from Fudan University. She has co-founded SF AppleCore, the largest SF fan organization in eastern China at the age of 19, attended her first World Science Fiction Convention in London at 24, and published her first story written directly in English in the UK at 29. During all those years, she has also published two SF story collections and over a dozen pieces in mainstream literature magazines in Chinese, won six Chinese Nebula Awards, been translated into 10 languages, resided in Writing in Downtown Las Vegas Residency, been supported by Shanghai Culture Development Foundation, and been a contracted Writer of Shanghai Writers' Association. She has recently joined the CoFUTURES project at the University of Oslo as a PhD fellow and her research focuses on contemporary Chinese SF from the gender and environmental perspective.