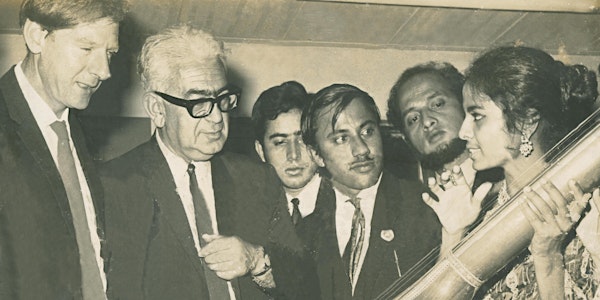 TALK: The Road to Independence and the contribution from Tower Hamlets
Part of Insight 71 programme. Talk: The Road to Independence and the contribution from Tower Hamlets by Swadhinata Trust
About this event
Presentation by Ansar Ahmed Ullah and Julie Begum, Swadhinata Trust
Join us online for an illuminating talk about the events of 1971 and the local response in Tower Hamlets. This is part of the Bangladesh@50 celebrations.
Swadhinata Trust delve into the historical context of Bangladesh's fight for independence. They examine the wider timeframe from Partition of India in 1947 to the recognition of Bangladesh by Great Britain in 1972. Discover images, photographs, press cuttings and first-hand accounts. Interviews reveal local and international perspectives from the time.
The 35 minute presentation will be followed by a Q&A facilitated by Dr Clelia Clini, and is a chance to discover more about how the timeline of events up to and throughout 1971 evolved, as well as personal perspectives from east London.
The Swadhinata Trust is a Tower Hamlets based, non-partisan, secular Bengali heritage organisation. It was established to raise awareness about Bengali history, culture and heritage. It has created resources for the British Bengali and wider communities in the fields of education, research and the creative arts.
This Insight 71 talk is delivered in partnership with Tower Hamlets Council, Loughborough University's MMPI Project (Migrant Memories and the Post-colonial Imagination), Queen Mary University of London - School of English & Drama and Swadhinata Trust.
Image: Peter Shore MP, Ian Mikardo MP and Abdul Quddus. Others unknown. Image credit: Courtesy of Julie Begum, personal collection