TALK: The Shape of the Future

Thursday, May 23, 2013 from 6:00 PM to 8:30 PM (BST)
Event Details

Is delighted to offer the following talk by Evening Standard and The Sunday Times Style Magazine regular...Shelley Von Strunckel
Date: 23rd May 2013
Talk: The Shape of the Future:
Why the World is in Such Disarray and how you can handle it
We're all aware of (if not anxious about) the swift changes shaking up the world in arenas from government and economics to our individual values and daily life. Chaotic and challenging as these seem, there is a pattern – and a purpose. Understanding these isn't just about facts, it's about combining self-awareness with knowledge of the cycles that are transforming the way we think, learn and, ultimately, ourselves.
Knowledge is power. While today the word astrology brings to mind star sign columns, for most of history its primary purpose has been to keep those in power, politically and in business, informed about the cycles that shaped their world - and is altering ours. The purpose was strategic then, as is Shelley's now. Not only will she make sense of the current changes, she offers tools for turning them to your advantage.
What will you gain?
While the changes reshaping the world are dramatic, they're often expressed in the press in disastrous terms. You will learn how to be in control, even when it seems those changes are seismic. You will discover how to remain well informed without succumbing to the doom and gloom epidemic affecting media. You will gain an understanding of the changes taking place and experience the confidence that brings. This applies to areas including:
Business and the professional arena

Strategic career planning

World economics, business and personal finance

Relationships, business and personal

Security, how to achieve it and what it means, now and in the future

 

Your inner world, a new understanding of the spiritual side of your life

The power of that awareness 
Date: 23rd May 2013
Time: Networking from 6.00pm, - start 6.30pm until 8.30pm
Venue: Alexander Associates Group, 117 Piccadilly, Mayfair, London W1J 7JS
Nearest tube: Green Park/ Hyde Park Corner.
RSVP: 21st May 2013 - spaces are limited
Next talk: 13th June 2013 'The Business of Being Conscious'
Brief description about the speaker:
Shelley von Strunckel is unique; highly regarded in that she combines her training and experience in marketing and knowledge of astrology as a writer, columnist and speaker. She is widely known and respected for columns which appear in the UK in The Sunday Times, Evening Standard, Tatler and Good Housekeeping and in publications worldwide. She speaks about the cycles reshaping the world around us and our own lives and explains how to deal with them. A frequent lecturer, she appears often, and literally around the world, from Australia, Hong Kong and Dubai to Scotland. Shelley is a profound thinker yet a witty and entertaining presenter.
About Conscious Lab™
ConsciousLab™ is an inspirational platform dedicated to thought leaders and executives, who purposely challenge the norm, are visionary and curious to explore new paradigms in management and transformational thinking.
Subhash Thaker (co-host) and myself are once more looking forward to meeting like-minded, forward thinking business leaders who are passionate to create further awareness for 'leadership beyond mental barriers' – is it a myth or indeed a reality?
With warm wishes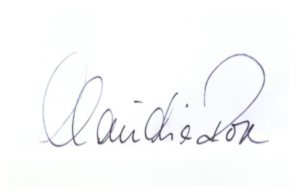 P.S. To unsubscribe, please send an email toclaudia@consciouslab.org, with 'unsubscribe' as the subject.
If you wish to take friends or colleagues to ConsciousLab™ monthly talks, please note that you need to register each attendee.
When & Where

Alexander Associates Group
117 Piccadilly
Mayfair, London W1J 7JS



Thursday, May 23, 2013 from 6:00 PM to 8:30 PM (BST)
Add to my calendar
Organizer
ConsciousLab - Raising Consciousness in Business
Copyright © ConsciousLab was created to facilitate a shift in consciousness in the business world. Its purpose is to challenge the transactional nature of the workplace, setting a new paradigm for business practice, which is more about collaboration, awareness and humanity. ConsciousLab does not prescribe or subscribe to any one school of management thought or belief. It is a platform that is open to all. In fact, we believe that the diversity of thinking will help us to evolve and grow together. ConsciousLab is a social enterprise and a not-for-profit organisation (UK charity no 279403). For more information: http://www.consciouslab.org