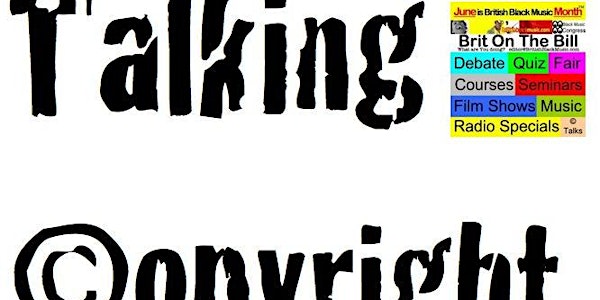 Talking Copyright Conference: From A Left & Global South Perspective
Location
Houses Of Parliament
Westminster
London
SW1A 2LW
United Kingdom
Sales Have Ended
Registrations are closed
No need to print ticket(s). Name(s) will be on register by door
Description
6 years after launching the Talking Copyright strand with a conference marking the tricentennial of the Statute Of Anne at the Houses Of Parliament, we return with what's definitely going to be a thought-provoking conference open to music fans; law, music and media students and practitioners!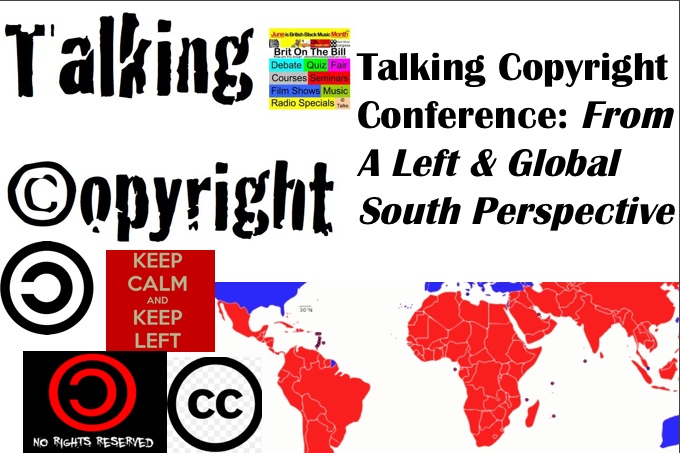 This conference aims to highlight perspectives that go beyond the concept of Copyright being a Eurocentric construct very much predicated on the creation by the romantic solitary author and providing a monopoly for his and his agents' financial recompense.

A panel hosted by Anne McLaughlin MP and chaired by Kwaku (convenor), consisting of Dr Enrico Bonadio (senior law lecturer at City University London and reggaephile), Awula Serwah (barrister and community activist) - more to be confirmed, will explore Copyright and related conventions and how it works in relation to African/black music, African culture and artefacts.

Areas of exploration may include:
1. Does the predication of the creation of a Copyright work on an identifiable author disadvantage collective creation by communities?
2. Does Copyright favour melody over percussive-focused music?
3. Are Intellectual Property laws robust enough for communities to control and monetise traditional knowledge? How can IP serve works of indigenous peoples?
4. How the lax/lack of Copyright protection led to explosion of musical creativity in Jamaica
5. Looking at the progress and arguments as Jamaica applies for UNESCO'S Intangible Cultural Heritage List
6. If Appellation D'origine Contrôlée and Protected Geographical Indication are good for champagne and Cornish pasty, is it impossible to have a legal regime that controls and monitises the "African culture premium"?
7. Are all old global African musical and artistic works in Public Domain (PD)? Or how Western producers have exploited foreign works under the guise of PD or not crediting original authors
8. Historical analysis of participants and arguments at the making of the Berne Convention 1886
Surprisingly at the height of colonisation, 3 African-led states, Liberia, Tunisia and Haiti were part of the original 10 signatories to the 1886 Convention - what were their contributions to the discourse?

Followed by Q&A.
BOOK NOW! PLEASE ALLOW 15-20 MINUTES TO CHECK-IN

'Talking Copyright Conference: From A Left & Global South Perspective' is a CultureTalkClub session continuing our Talking Copyright strand.
See our programmes at www.BBM.eventbrite.com