Description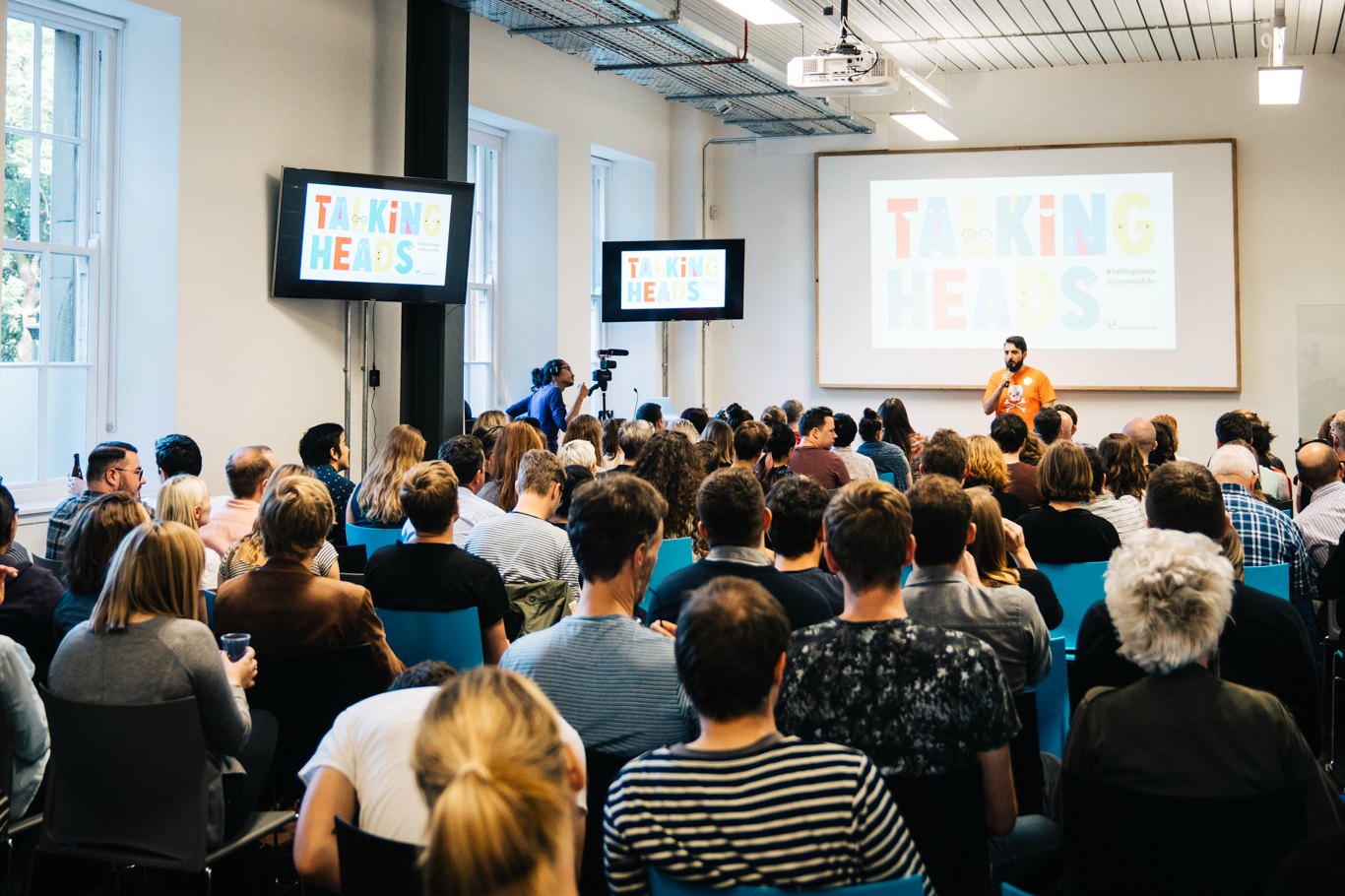 Date: Thursday 22nd March 2018
Time: 6-9pm
Venue: Whitespace, Norloch House, 36 King's Stables Rd, EH1 2EU
This evening will be a fast paced evening of lightning talks and informal networking at the HQ of our supporting members Whitespace Agency. Our speakers will be exploring the theme of Ambition - and what the concept of ambition means to them - hosted by our regular host, animator Erik Ravaglia.
As usual the event ticket includes drinks and pizza from the fantastic Dough pizzeria, and plenty of time to socialise between the thought-provoking lightning talks.
EVENT FORMAT: 
provisional
6.00-6.30pm Registration & drinks
6.30-6.45pm Welcome & hosted by Erik Ravaglia
6.45-7.15pm Talks
7.15-7.45pm Break, networking & mingling
7.45-8.15pm Talks
8.15-9.00pm End, networking & mingling
Open to all, join us for an evening of inspiring stories, practical tips and leave with new contacts, opportunities and ideas. Places are limited, so please do register in advance.
We will be joined on the night by some wonderful Speakers;
Nikki Welch [ Wine Tube Map ]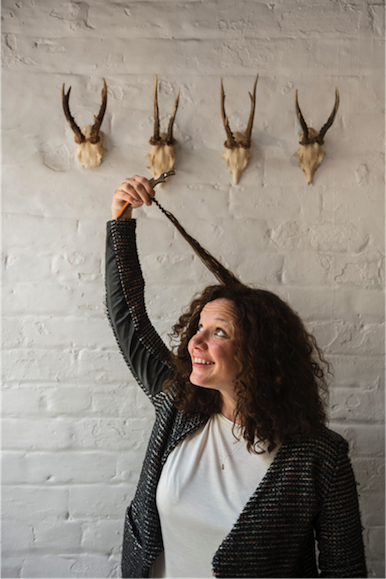 Nikki Welch is a drinks industry entrepreneur who connects flavours, and in doing so, people. She designs flavour maps and uses them as a springboard for digital, print and physical experiences. A love of France, eating and wine took her into the wine industry where she worked with all aspects of the wine consumption chain. Frustrated with an industry that lacks creativity and an ability to engage the consumer she set up on her own and developed the WineTubeMap. It is now an app, hospitality training tool, website, event experience and book. In 2017 she launched the WhiskyTubeMap and the BeerTubeMap is imminent.
Mally Graveson [ Managing Director of Heehaw ]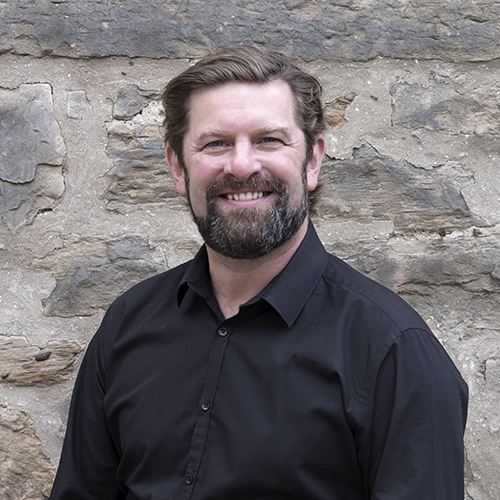 Mally Graveson is the Managing Director of Heehaw and one of the founders of the business. After leaving school Mally travelled the world, stopping off to live in Israel, India and Egypt along the way. A degree from Edinburgh Napier University followed, then a stint in London, before returning to become a tour guide in his beloved Scotland. Mally then set up Heehaw when he was 26 and takes great pride in telling the stories of global organisations, big business, interesting companies and individuals through film, video and animation. Married with two boys, Mally in his spare time enjoys hanging out with his cool family, his dodgy friends, travelling and sampling from his whisky collection
Kaite Welsh [ Author ]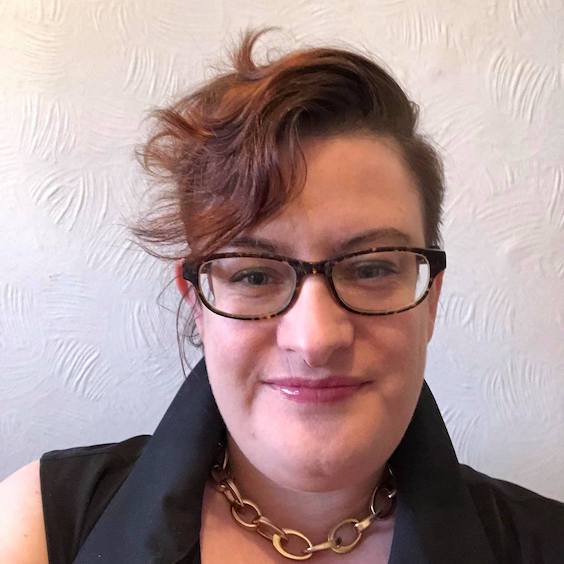 Kaite Welsh is an author, journalist and writing tutor. Her debut novel THE WAGES OF SIN is published by Headline, she has a column on LGBT issues for the Daily Telegraph, appears regularly on BBC radio and is Books editor at DIVA magazine. She is currently running a series of creative writing workshops for the National Library of Scotland.
Scott Elder [ Actor ]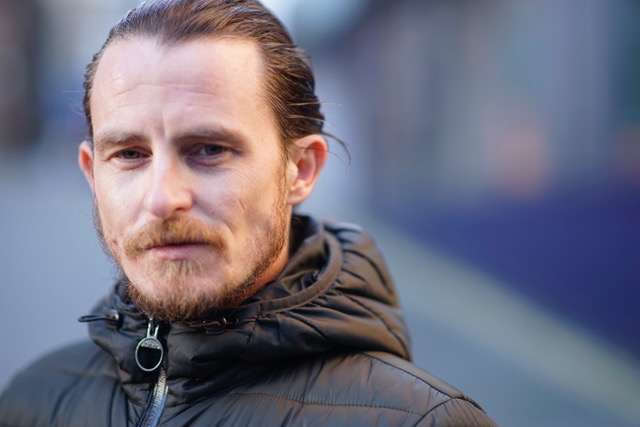 Scott Elder is an aspiring actor, turning his life around in 2015 after more than 20 years trapped in drug addiction, he has found a passion for creativity through acting. Having had no experience, it's little wonder he was surprised when Danny Boyle (Director) invited him to join the cast and crew for 8 days filming on Trainspotting 2 (T2). Since then Scott has immersed himself in creative circles, writing and performing in plays such as 'The Man Who Shouldn't Be Here', Edinburgh Fringe show 'Home' and filming drama series 'The Grey Area' intended for screening 2018.
His main ambition in life is to carry a message of hope, empower and inspire people from similar backgrounds to achieve their potentia
Diljeet Bhachu [ Musician-Researcher-Activist ]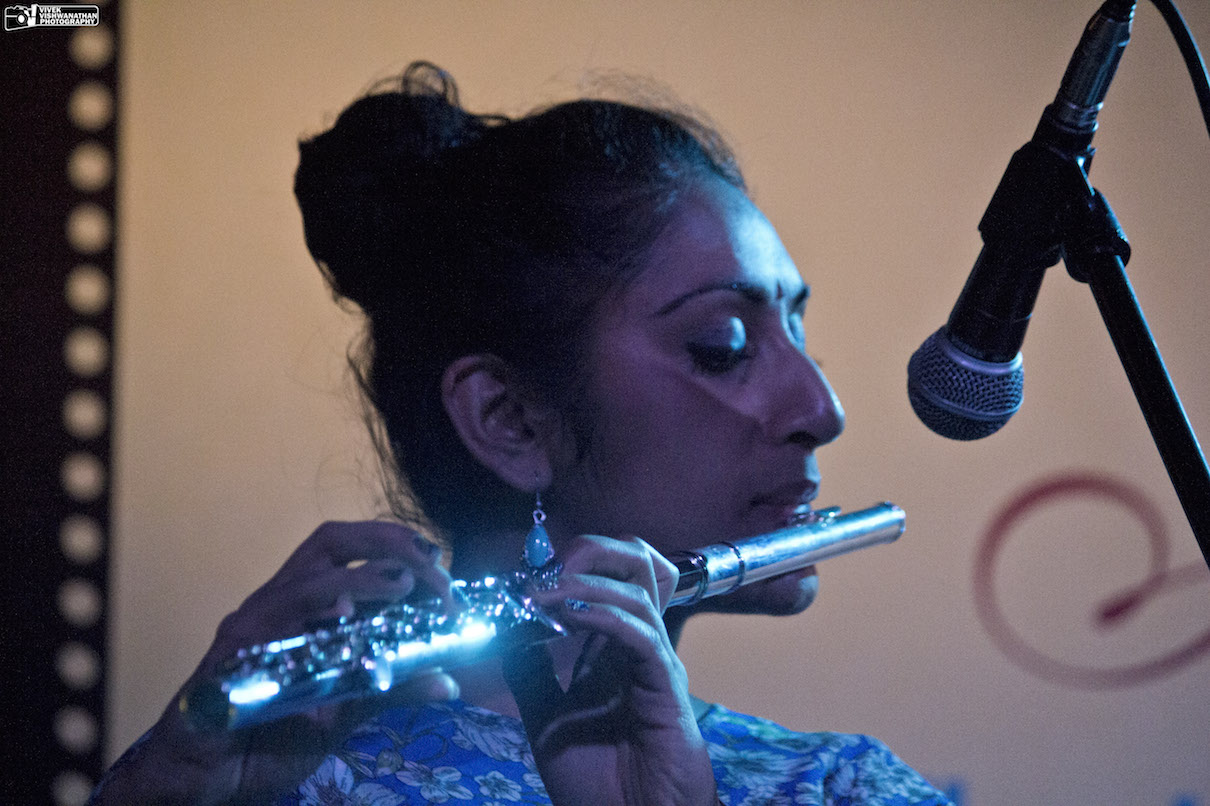 Photo by Vivek Vishwanathan
Diljeet Bhachu is a musician-researcher-activist based in Central Scotland. She is currently a doctoral student in the Reid School of Music (Edinburgh College of Art), at the University of Edinburgh, with funding from the Scottish Graduate School for Arts and Humanities (SGSAH). Her research focuses on the experiences, beliefs, attitudes and perceptions of individuals involved in the delivery of music education - in the primary classroom and community contexts.
Outside of research, Diljeet is active as a professional musician. She sits on the Musicians' Union Regional Committee for Scotland and Northern Ireland, where her interest lies again in promoting equality in the industry and the trade union movement, and is also involved in the union's Equalities Committee. Diljeet is also a member of Collect:If, a network at Glasgow Women's Library for Women of Colour in the creative industries in Scotland, and recently co-funded the Scottish-Asian Creative Artists' Network (@ScotAsianArts; scotasiancreatives.wordpress.com) with an aim to promote the visibility and career progression of current and future Scottish-Asian artists.
As you can tell, Diljeet wears lots of hats, which you can find out more about on her blog at diljeetbhachu.wordpress.com, and she also tweets a lot @DiljeetB_Flute.
Jed Milroy [ General Manager of Tinderbox Collective ]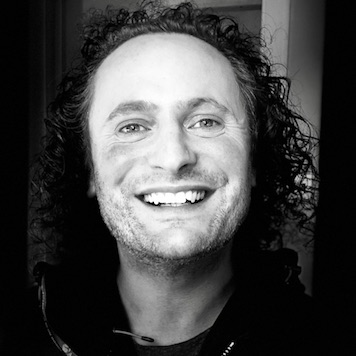 Starting out as a busker in Manchester in 1995 Jed draws on a broad spectrum of musical experience. From nurseries to old people's homes, international psychedelic rock to community folk sessions. Jed is interested in how music can bring people together in meaningful ways. In his current role as General Manager of Tinderbox Collective Jed is looking for ways to help young people find that spark of inspiration and passion and help it become a massive bonfire that everyone can gather around.
Jonathan Pang [ Furniture Maker & Designer ]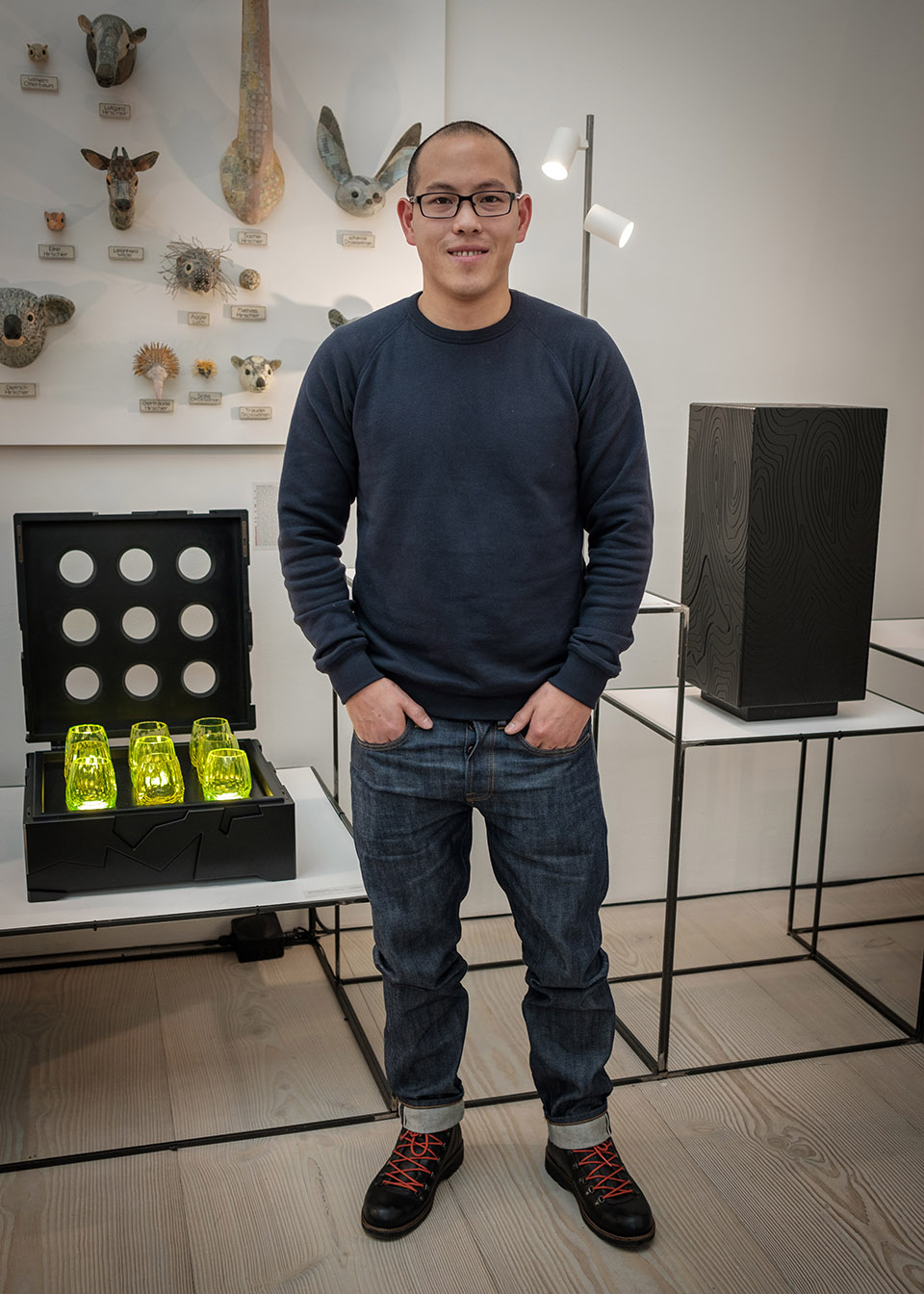 Jonathan Pang is a furniture maker and designer based in Edinburgh, who specialises in the manufacture of custom pieces of free standing furniture. Graduating from the Glasgow College of Building and Printing in 2000 with a diploma in Furniture Construction and Design, Jonathan has worked for some of the leading furniture companies in Scotland. Having gained vast knowledge within the woodworking industry, Jonathan Pang Furniture was established in 2015 with a focus on small scale batch production pieces that were both tactile and functional. Having a strong emphasis on intricate and well produced joinery elements, Jonathan enjoys the challenge of working and exploring new materials and processes within his designs. His passion is for clean, simple designs incorporating subtle, yet intricate detail. Predominantly creating pieces from certified and responsible timber resources, Jonathan also incorporates other materials into his work such as metals, leather and man made substrates. Jonathan's inspiration is drawn from Scandinavian and Japanese design, where simplicity and complexity in their designs co exist.Small batch production to medium scale work is produced from his modernly equipped workshop in the centre of Edinburgh.
Sophie Amono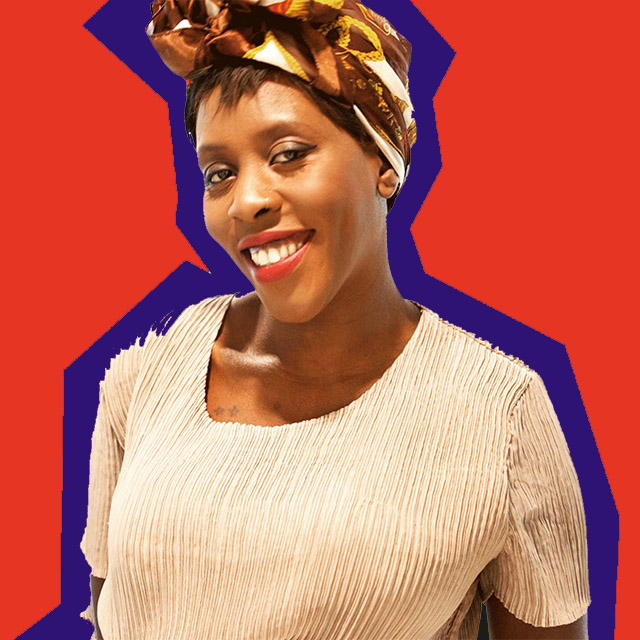 Sophie brings with her over ten years of sTUFFs from working in the creative industries; with six of those ten years focused on the lifestyle industries. Having worked closely with some of the biggest brands in contemporary fashion communications including Dazed Digital, The Times & NOT JUST A LABEL she currently heads up social at Glasgow based audio maestros RHA while running CreativeMornings Glasgow and acting as an Industry Associate at the Cultural Enterprise Office outside of work.
More Speakers to be announced!