Talking Heads: Pass it Forward

Tuesday, 21 March 2017 from 18:00 to 21:00 (GMT)
Event Details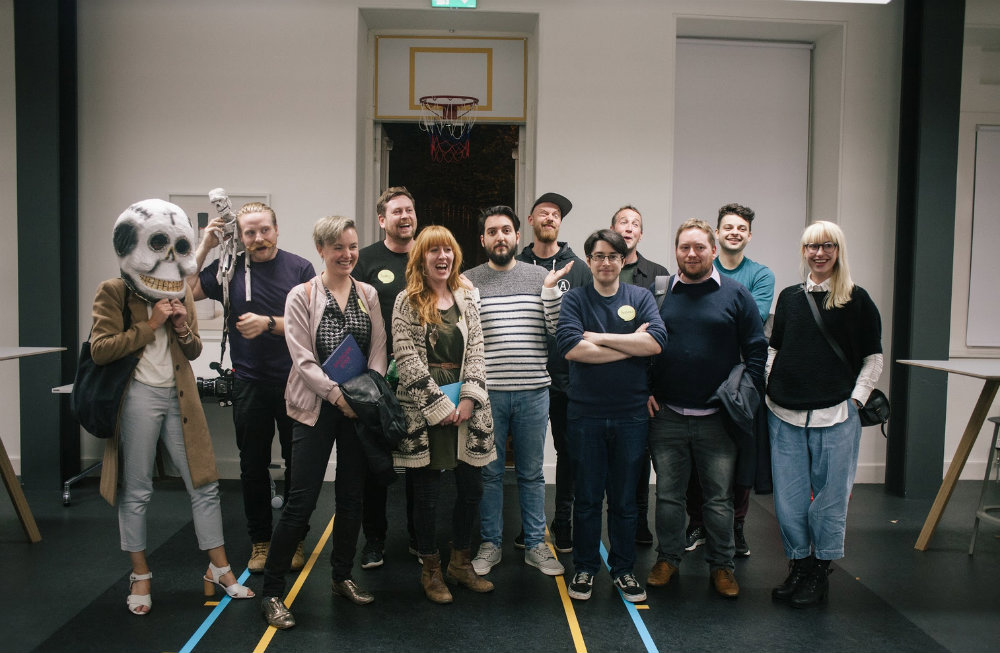 Talking Heads: Reinventors of Traditions photography by Holly May Wesley
Date: Tuesday 21st March 2017
Time: 6-9pm
Venue:  Whitespace, Norloch House, 36 King's Stables Rd, EH1 2EU

Our first Talking Heads event of 2017, will be a fast paced evening of lightning talks and informal networking at our lovely member, Whitespace Agency. The event will feature 10 amazing speakers including creatives from different   disciplines such as Designers, Makers, Illustrators, Artists and Developers. The theme for this event is 'Pass it Forward' hearing from a range of creatives who will talk about their work, their inspiration and pass on their tips and advice forward to the network.

Open to all, join us for an evening of inspiring stories, practical tips and leave with new contacts, opportunities and ideas. Places are limited, so please do register in advance.
Event Format
6.00-6.15pm  Registration & drinks
6.15-6.30pm  Welcome & hosted by Erik Ravaglia 
6.30-7.00pm  Lightning Talks
7.00-7.30pm  Break, networking & mingling
7.30-8.00pm  Lightning Talks
8.00-8.30pm  Networking & mingling
We are delighted to be joined by the following speakers,

 Laura K Sayers [ECA Illustration student (curated by Sandbox)]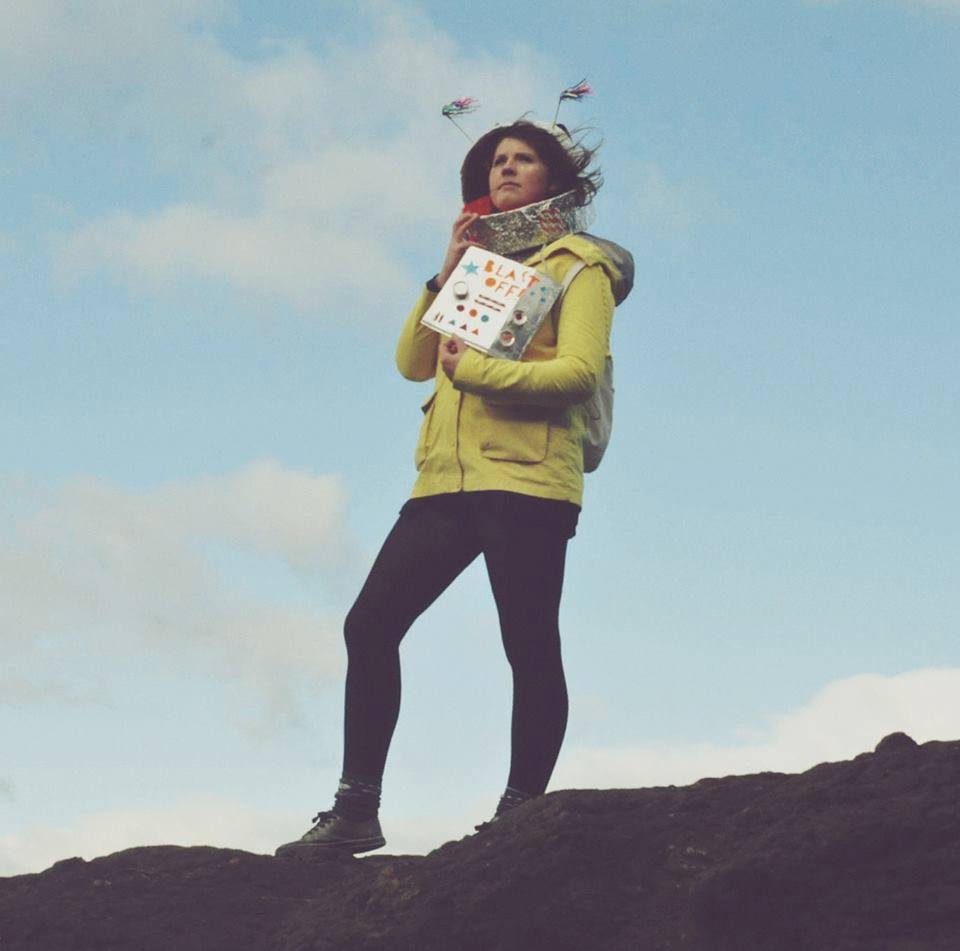 Laura is an illustrator originally from Suffolk, based in Oxford and Edinburgh where she is currently finishing her studies at ECA. Her illustrations are all made of paper, they're often very very small, and they often focus on characters and spaces. Literature plays a big part in coming up with Lauras ideas, and often pairs her designs with her own writing, or pieces of classic literature. Laura has always used scissors to create the different brightly coloured layers, finishing off pieces with tiny gouache details and occasionally graphic digital elements.
Alexandros Angelopoulos [UoE Ecological & Environmental Sciences student (curated by Sandbox)]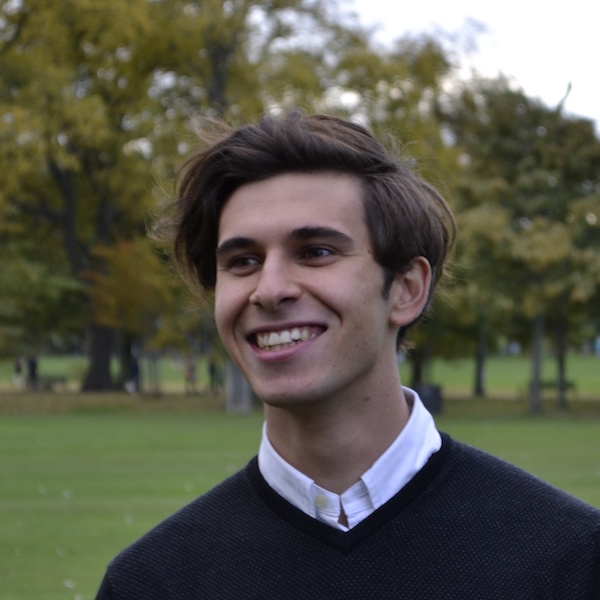 Believing in collaboration, having founded a startup partnership on the realm of sustainability and innovation Alexandros makes his early steps in the world of entrepreneurship. Deploying his character is accompanied with embracing others, therefore Alexandros believes that giving and receiving are entwined. His drive stems from the desire to offer, promoting positivity.Watching the influx of refugees rising in his country over the past year, as more and more rafts made a treacherous journey across the Aegean Sea, on a desperate bid to flee war, he experienced first-hand the importance of connectivity and reliable access to information for the daily life of modern refugees while volunteering on the Greek island of Samos.Having co-founded, with his friend and classmate Samuel Kellerhals, a student led initiate (Project Elpis) that provides refugees in Greece with solar powered mobile phone charging stations and access to information, he envisions a world where access to electricity and internet will become a reality for the world's 1.2 billion people currently living without it. Project Elpis helps refugees and other communities in need through their "Solar Hubs" that can charge up to 120 mobile devices per day through solar power, empowering 3,600 people per month.
Matthew Young [Song by Toad]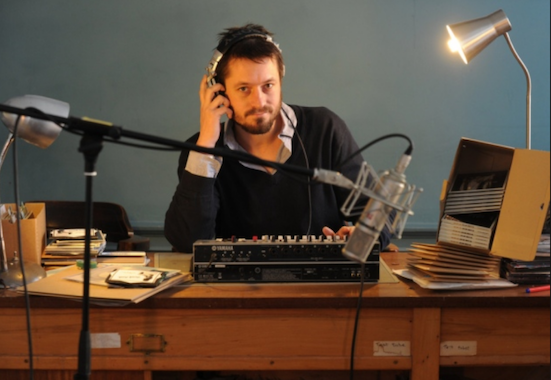 Song by Toad is Scotland's most perversely idiosyncratic record label set up by Matthew Young and his wife Kate. 'We put on gigs occasionally too, and record live sessions. Specialists in gin and swearing. The Happiness Hotel is our warehouse recording space down in Leith. It's not a flash recording studio in the sense of having a live room and a vocal booth and so on, just a warehouse space with a really nice natural sound.
Erika Marie [MUA]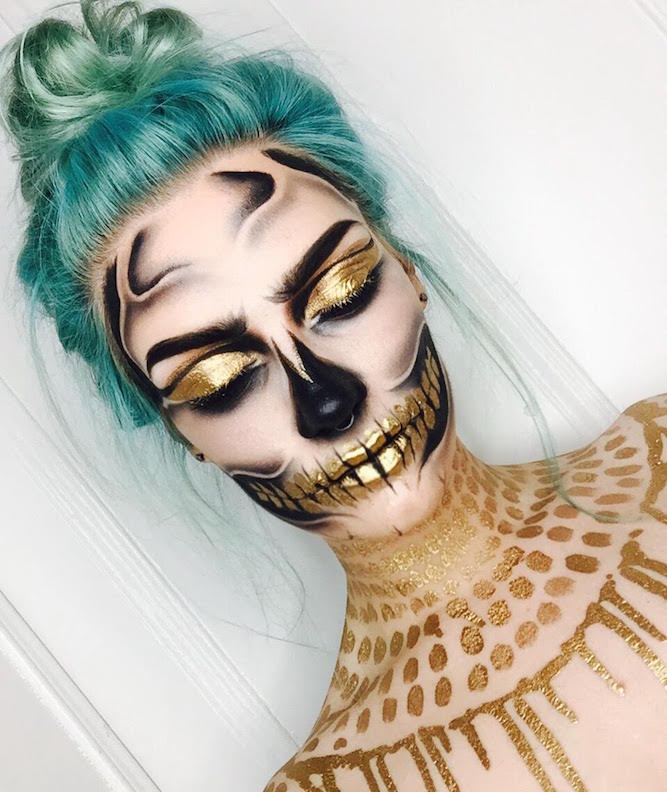 Erika studied Fashion Design before discovering her passion for makeup. She spent three years with MAC Cosmetics and has recently gone out on her own as a freelance makeup artist. Over the past few years she has grown her Instagram account to over 80k followers by showcasing a mix of wearable and creative looks and has partnered with a number of global makeup brands through social media. Follow Erika @erikamariemua
Becca Flory & Andrew Vincent [Co-Founders, Nu Blvck]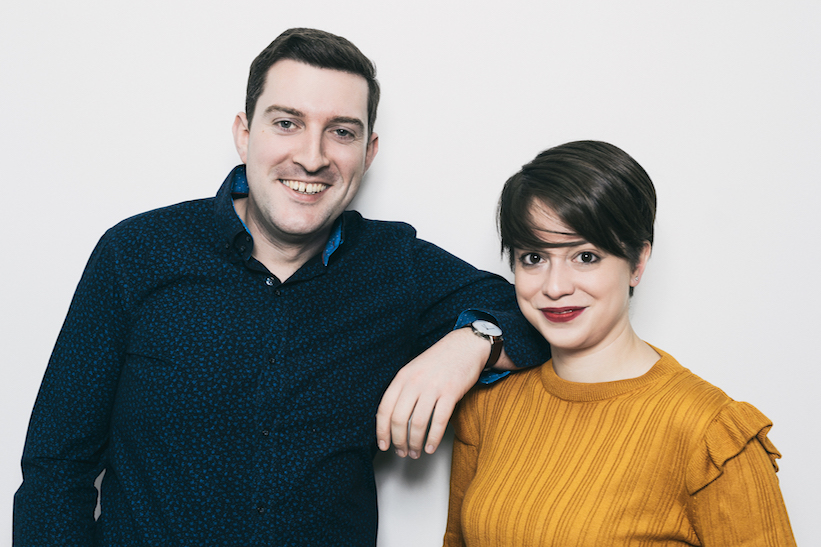 Becca & Andrew are the co-founders of Nu Blvck, an ethical, fashion accessories brand with an innovative, made to order business model. A former lawyer and accountant, Becca and Andrew gave up their careers and full time jobs in 2015 to pursue their dream of building a business that would not only be profitable, but one that would bring about change in the fashion industry. The duo connect emerging designers, who design collections of accessories exclusively for the brand, with expert artisans who sample those collections and they're then launched on the Nu Blvck website. Becca and Andrew market the collections to their growing community of customers who are encouraged to follow the creative journey (online) from design to deliver.
Tao- Anas [Film & Animation]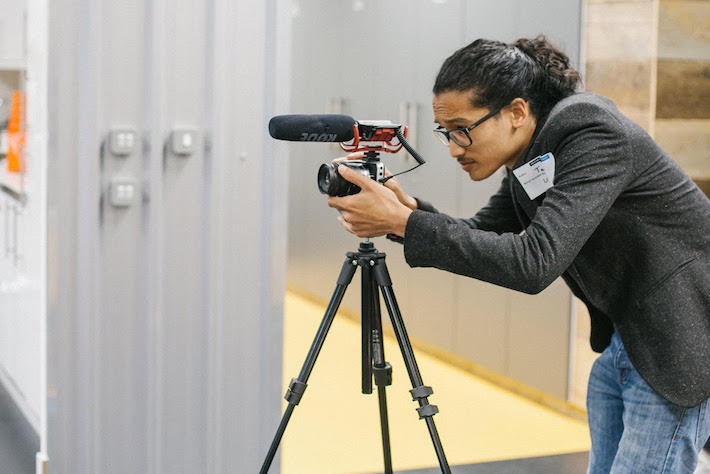 Tao-Anas has five year full-time experience in making videos for brand, companies and agenceies in France. Since moving to Edinburgh he now films, edits and animates (he also cooks).

Brendan MacNeill [Photographer at Scran Media]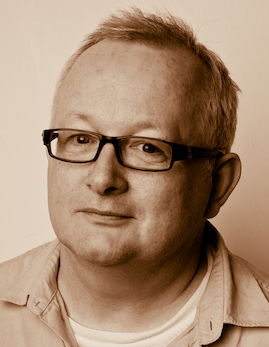 Dublin born and raised, Brendan MacNeill was printing images in his bedroom darkroom while still a teenager. After moving to London he studied at the radical Polytechnic of Central London (later University of Westminster) gaining a degree in Film & Photographic Arts. His practise evolved from that point to include portraiture and fine monochrome landscapes. There followed a move to Edinburgh where he worked for Scotland on Sunday and the Scotsman and quickly gained a reputation for going for the unusual - Mohammed al Fayed in a kilt, up close on Scotland's most dangerous criminal Jimmy Boyle and designer Terence Conran in a 'see you jimmy' bonnet.
He currently shoots People, Places and Food for editorial and business clients in a natural everyday style frequently capturing the unexpected and charming moments of the subject's day. 
Recent shoots and clients include, Celtic Park Ultras, The Green Brigade, for 11 Freunde;  Michelin starred Tom Kitchen for The Caterer;  
Recent clients include: Waitrose, Gleneagles, Scottish Government, Country Life, Mercedes Canada, Harviestoun Brewery, Hot Rum Cow, Mercure Hotels.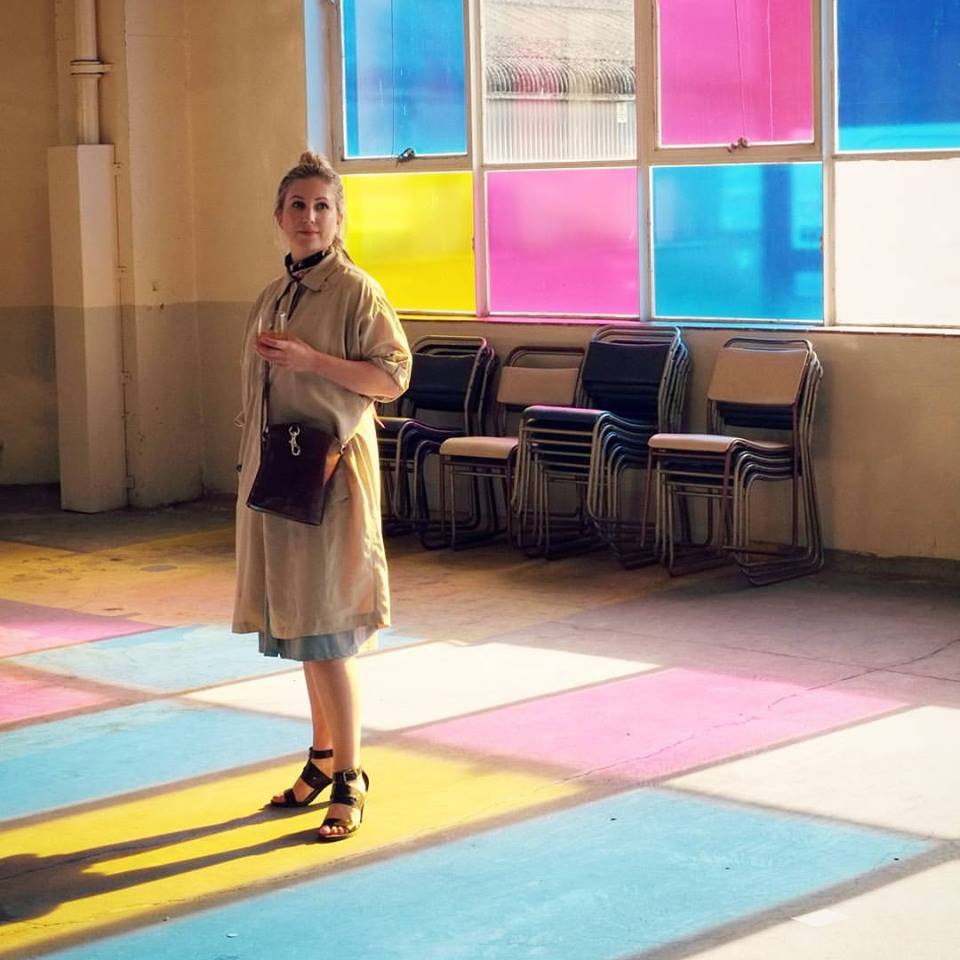 Stacey is a design curator with over 15 years experience of creative production in the design and architecture sector in Scotland and abroad. Her expertise lies in developing programmes to promote design locally and internationally through exhibitions, events, symposia and cultural projects. Stacey is the founder of Local Heroes an ongoing project to promote contemporary Scottish design at home and abroad. Her first Local Heroes exhibition, was located at Edinburgh Airport and a key part of Scotland's Year of Innovation, Architecture and Design, Local Heroes presented contemporary design to a global audience spanning 120 different locations and three continents. Local Heroes commissioned some of Scotland's most interesting and successful designers to create exclusive products. Their work collectively represents a striking period of contemporary design in Scotland characterised by a renewed confidence and optimism. Local Heroes leaves behind stereotypes about the Scottish design aesthetic and emphasises the modern approach of contemporary designers who embrace bright colour, dynamic pattern and innovative techniques and materials.
 Lucy Cardwell [ Founder of Lucky Cloud Skincare ]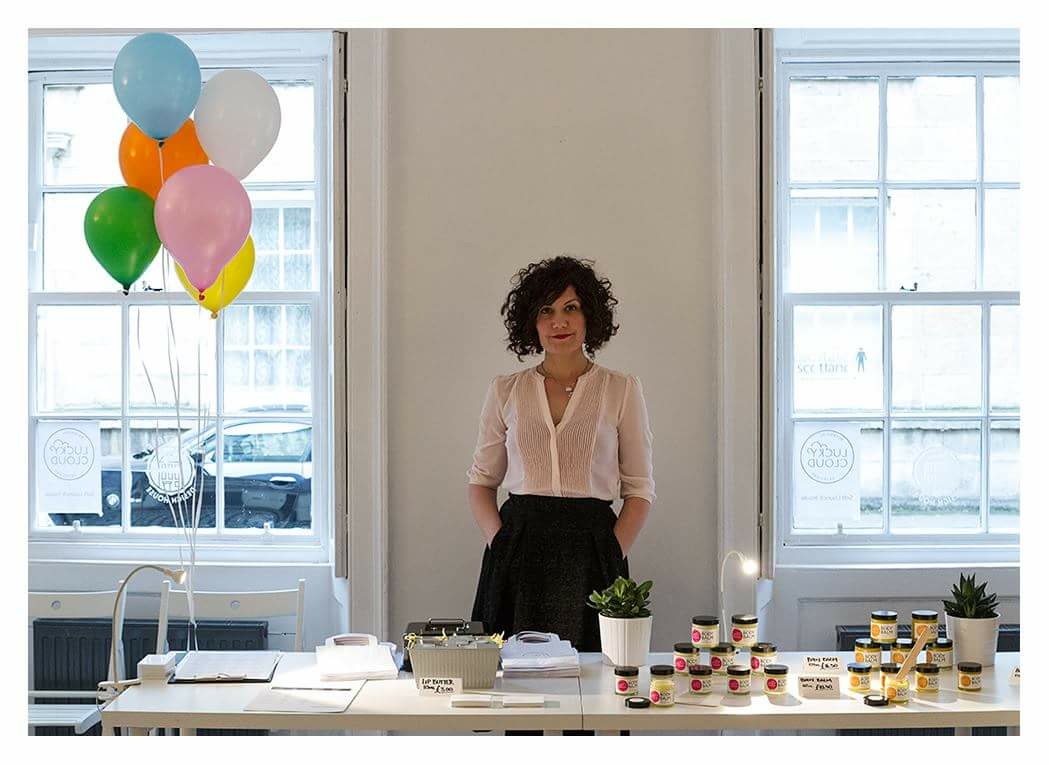 Lucy Cardwell founded Lucky Cloud Skincare in 2015; luxurious botanical skincare for dry, damaged and sensitive skin. Products are vegan friendly and made by hand in small batches in her Edinburgh workshop. With fantastic reviews in publications such as British Vogue Online, Grazia and Hello! Magazine the brand has just gone international, with products now available to purchase in Madrid, Spain. About to celebrate her second anniversary, there are grand plans for 2017!
www.luckycloudskincare.com
www.instagram.com/lucky.cloud
The Talking Heads series is kindly hosted by Whitespace, a creative agency with digital in their DNA.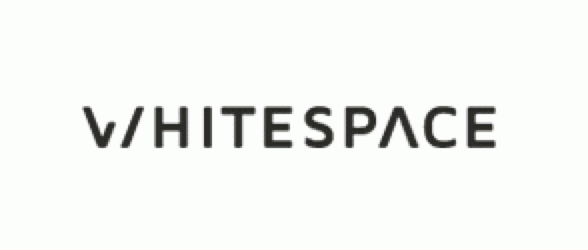 Save
Save
Save
Save
Save
Save
Save
Save
Save
Save
Save
Save
Attendee List
Sort by:

Date

|

First Name

|

Surname
When & Where

Whitespace
Norloch House
36 King's Stables Road
EH1 2EU Edinburgh
United Kingdom


Tuesday, 21 March 2017 from 18:00 to 21:00 (GMT)
Add to my calendar
Organiser
We help creative individuals and businesses create, collaborate and stay connected at every stage of their careers: www.creative-edinburgh.com