Description

For the next #TalkTravelTech breakfast event, Collinson is bringing together a panel of experts, including Mr. & Mrs Smith Founder Tamara Lohan, to explore loyalty in an age of diminishing brand affinity.
With a panel moderated by TTG Media's Pippa Jacks, and featuring the founders of Cheerfy and PointVoucher as well as Collinson's own Head of Travel Products, Peter Gerstle, this event promises to explore one of our sectors most interesting challenges and the innovative ways of approaching it.
What to expect on the morning
An informal opportunity to connect with London's Travel Tech community and meet some of the sectors leading advocates.

Complimentary light breakfast

A chance to explore and enjoy London & Partner's spectacular Tower Room


Timings and location
Join us from 8.30am, for a light breakfast, with the session beginning at 9 am.

Address: Tower Room, London & Partners, 2 More London Riverside, London SE1 2RR


The panellists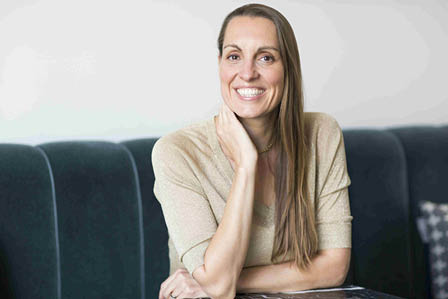 I am an entrepreneur and technology strategist with a background in marketing. In 2003 I co-founded Mr & Mrs Smith, the boutique hotel specialists, with my husband James, and have been responsible for evolving the company's digital infrastructure ever since. As CTO, I have overseen the development of our in-house booking engine and proprietary availability-management systems, alongside our iOS app, Alexa voice skill and responsive global website. In 2016 we made our first acquisition, a villa company, and have recently added a second: an experiences company called SideStory.
Today, Smith operates from offices in London, New York, LA, Ibiza and Singapore, and has more than 1.5 million members worldwide. James and I were awarded MBEs for services to the British travel industry. I frequently speak on entrepreneurship, the subjects of women in technology and business and balancing parenting with career progression. I have invested in startups and am a non-executive director at Not on The High Street.
Adrian Maseda, Founder, Cheerfy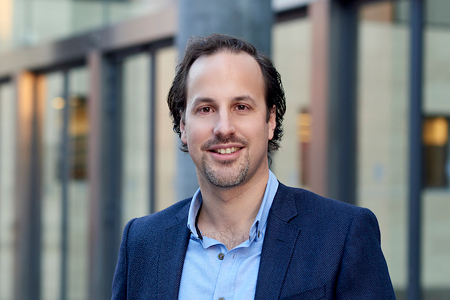 Adrian is Co-Founder @ Cheerfy, a London-based startup backed by Metro AG and Techstars Ventures, dedicated to driving customer loyalty through personalised experiences in-store.
Adrian started his career in telecoms @ Nortel Networks, where he started as an engineer and ended up managing the Global Wireless Services unit, a business worth 250M$. After that, Adrian joined Aricent (now Altran), where he looked after the Vodafone Global Account. Adrian left the corporate world in 2013 to co-found We2 Social WiFi, a precursor of Cheerfy. Born in Buenos Aires and now based in London, Adrian's passion are cooking and tennis.
Peter Gerstle, Head of Travel Products, Collinson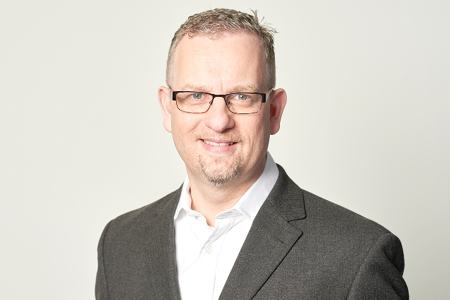 Peter joined Collinson as Head of Travel Products in 2013. Peter oversees the strategy and management of Collinson's suite of travel products and supports future innovation of its travel inventory. He has specific expertise in loyalty and ancillary revenue strategies in travel and beyond.

Prior to Collinson, he led easyJet's innovation and product development. He has previously served as Marketing Director at Pegasus Solutions as well as Global Internet Business Director for InterContinental Hotels.

Peter holds an MBA, as well as a degree from the London School of Economics and is an alumni of the Hospitality Management School, Lausanne.
Flemming Viktor Andersen, Founder, PointVoucher

I am a serial entrepreneur who started my first business in 1998 at the age of 18, which was AIR-JACK, inflatable Car Jacks. In 2008 I founded e3light which today operates worldwide with offices in Denmark, London, Shanghai and NYC. E3light provides light sources and lighting solutions to limit the impact on our environment as well as manufacturing private label for bigger retailers, OEM for brands as well as speciality lighting projects for Disney Parks Worldwide and the cruise ship sector. E3light has also been working in cooperation with PANTONE to launch their specialist lighting products.
I have also been involved in the startup, development and production of Plumen – the world's first design light and now part of a permanent exhibition at MOMA.
In 2014 I founded Pointvoucher, the world's first gamification loyalty platform through which we launched the PLAY LONDON game in 2017, a London and Partners partnership. We will soon be launching in several other cities worldwide. Gamification of brands and cities has huge potential and today the gaming industry is worth double the TV, movie and music industry put together with significant estimated growth. To date, Pointvoucher has more than a million users.
Business and entrepreneurship is a lifestyle and a passion for me and I love being part of the community, learning and sharing. I advise young entrepreneurs and startups to inspire others in their businesses.
Moderated by: Pippa Jacks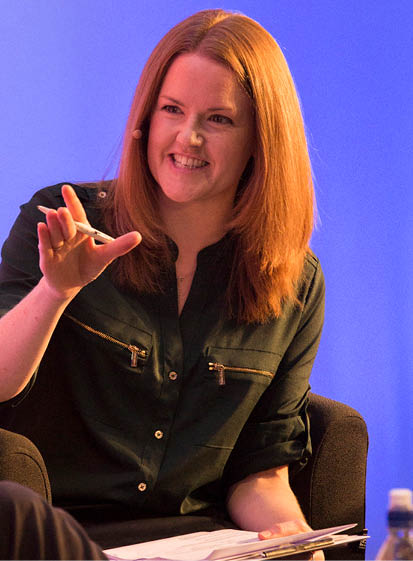 Pippa Jacks is Group Editor at TTG Media - leaders in connecting the travel industry since 1953. TTG Media publishes a weekly magazine, TTG, as well as a quarterly luxury magazine, a news-led website, and contract publications including WTM Insights and the official WTM Dailies. Pippa was named Editor of the Year by the PPA in 2017, and an Influential Woman in Travel by the Association of Women Travel Executives in 2016. She sits on the Traveltech Lab Advisory Board and regularly appears on TV and radio talking about travel trends.
This event is free and created for all those interested in the ever-evolving intersection of Travel and Technology. The series of meet-ups, which run monthly, highlight or introduce exciting travel-tech innovations, encourage new connections, inspire collaborations and bring new opportunities in London's Travel-tech community to light. The events are free and open to anyone looking to connect with London's community of Travel entrepreneurs, industry professionals, investors and innovators.
***Please be aware, there will be filimg and photography at this event. In the interest of GDPR compliance, please do let us know if you would prefer not to be featured.***