Location
Michael Hall
Kidbrooke Park
Forest Row
RH18 5JA
United Kingdom
Refund policy
Contact the organiser to request a refund.
Eventbrite's fee is nonrefundable.
Songstress Tallulah Rendall is touring her 6th album, accompanied by Harpist Emmy Broughton & Double Bassist Pasquale Votino
About this event
17th June - Michael Hall – Forest Row -
Opening Act - Scot & Maria - Dominik Spiral (DJ) (Heart Wave) to close the event
Juiciful Organic Cafe - raw cakes, teas, foraged fizz & curry
Songstress Tallulah Rendall is touring her 6th album, Love Carries Me Home, accompanied by Harpist Emmy Broughton & Double Bassist Pasquale Votino, each night closing with an incredible Ecstatic Dance/ 5 Rhythms/ Movement Medicine or Dancing Freedom DJ.
More than simply a concert, you are invited to join in an immersive experience of song, movement, deep heart connection and nourishment.Not only is Tallulah a world renowned Singer-Songwriter she is also an established facilitator and so weaves this magic into all performances. Inviting full body listening.
'A singer with the power, lyricism, authenticity, and ability to transport an audience through her voice, magical sound immersion, and sheer musicality.' Ethical Hedonist Magazine
'Voice of an angel' Latitude Festival
Tallulah has crowdfunded, released and toured four albums worldwide: Libellus (2009), Alive (2011), The Banshee And The Moon (2014) and The Liminal (2019), Mantra Album (2020)
To support the album, please join the crowdfunding campaign - https://www.indiegogo.com/projects/tallulah-rendall-album-6#/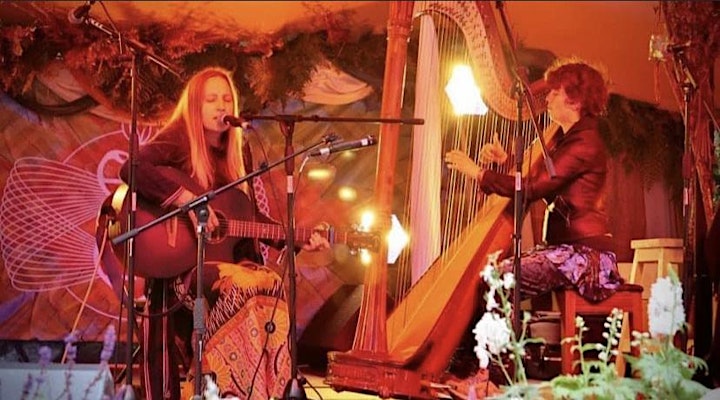 Opening Act - Scott & Maria
Brighton (UK) based Scott & Maria create acoustic music straight from the heart, immersed in soulful harmonies. Their beautiful indie folk sound rouses the spirit and soothes the soul. They take great inspiration from nature and the human journey, and their music invokes a deep reconnection with Mother Earth.
The duo's sound has been kindly compared to some of the legendary folk artists of the 60s: Carole King, Simon & Garfunkel, Jefferson Airplane and also some more contemporary artists such as Civil Wars, Bon Iver, Edward Sharpe & The Magnetic Zeros. They have also been described as:
"Unapologetic, beguiling and utterly beautiful" - Shindig Magazine
"Universal music that makes you travel, and makes you visit unknown but beautiful worlds" - Edgar Allan Poets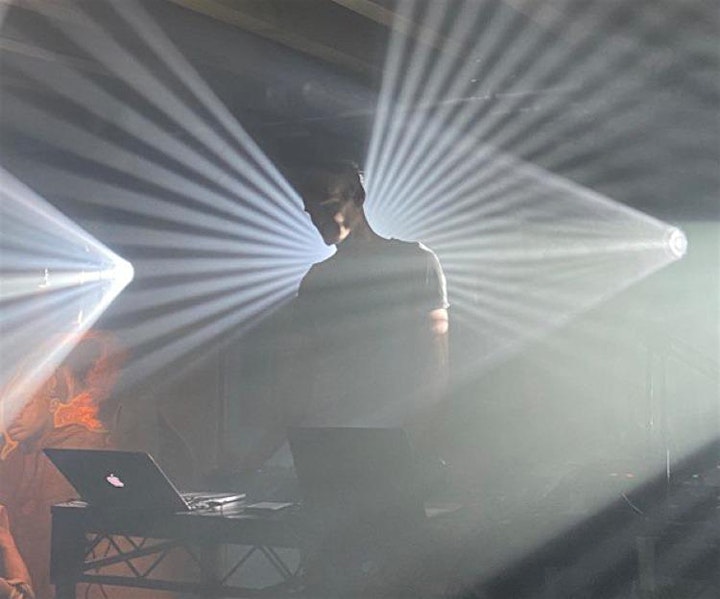 Dominik has been passionately engaged in dance and music for over two decades, exploring performance, contemporary, contact dance as well as many forms of expressive dance styles. He draws from his rich experience as facilitator, combining dance, tantra and process work.
He is the founder of the unique Heart Wave dance workshop. HIs musical taste is globally eclectic, electronica niche and uplifting sacred.
Dominik also has a long and colourful history that spans 2 decades of the UK's most vibrant music events and festivals, running first the now legendary IDSpiral chill out, co-creating the Synergy Project and even earlier being part of the Warp Experience events. He is also well known for setting up the much loved optimum nutrition brand inSpiral and running the inSpiral Lounge in Camden for many years, an oasis for music and community lovers alike.