About this Event
**Scroll down for English**
'You're HIRED!'
Dewch draw i'r digwyddiad gwych hwn gyda'r nos yn cael ei gynnal gan yr Hwb Menter, ble fydd y ddynes busnes Alana Spencer yn rhoi trosolwg o'i thaith i greu ei etholfraint cacennau Ridiculously Rich.
Dechreuodd ei thaith yn 16 oed, lle gwerthodd siocled cartref mewn dwy siop yn Aberystwyth, ac mae wedi mynd o nerth i nerth ers hynny.
Byddwch chi wedi ei gweld yn ennill y rhaglen deledu 'The Apprentice', nawr cewch glywed sut y cyrhaeddodd lle mae hi rŵan. Nid yw'n ymwneud â lwc, mae'n ymwneud â gwaith caled ac angerdd go iawn am yr hyn y mae'n ei wneud.
Os nad yw hynny'n eich temtio, mae'r cynnyrch yn sicr o wneud, gan y bydd samplau o deisennau Ridiculously Rich ar gael i bawb sy'n mynychu.
Felly dewch draw i gael eich ysbrydoli, cwrdd â phobl o'r un anian, a gweld beth allwch chi ei ddysgu i'ch busnes!
6-7yh = Cacen a sgwrsio anffurfiol
7-8yh = Cyflwyniad Alana Spencer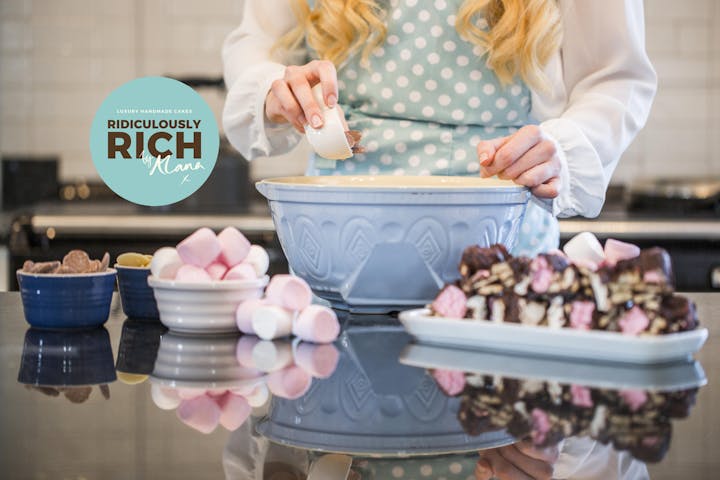 You're HIRED!
Come along to this fantastic evening event held by the Enterprise Hub, where business woman Alana Spencer gives an overview of her journey to create her Ridiculously Rich cake franchise.
Her journey began at just 16, where she sold home made chocolate at two Aberystwyth shops, and since then has gone from strength to strength.
You'll have seen her win on The Apprentice TV series, now hear how she got to where she is now. It's not about luck, it's about hard work and a real passion for what she does.
If that doesn't wet your appetite, the products are sure to do so, as there will be some Ridiculously Rich cake samples for everyone attending.
So come along and get inspired, meet like-minded people, and see what you can learn for your business!
6-7pm = Cakes and informal chatting
7-8pm = Alana Spencer presentation