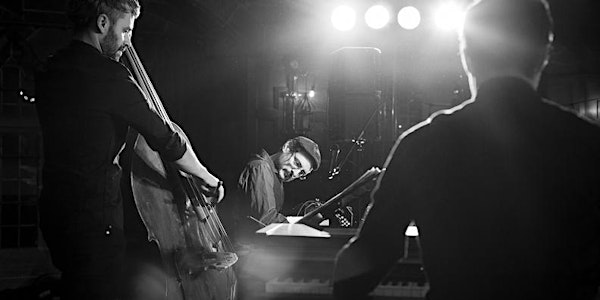 Tangoaires Summer Festival with Los Milonguitas: Milonga
Location
Unitarian Church
57 Ullet Road
Liverpool
L17 2AA
United Kingdom
Los Milonguitas comes back to Liverpool for the third time. Join us to welcome the summer in style with our live music milonga!
About this event
The fabulous trio Los Milonguitas comes back to Liverpool to play at Tangoaires' milonga. Like the past two years, the event will take place in the beautiful Ullet Road Unitarian Church hall on Friday evening 21st June 2019 (from 19:00 to 23:30; £20.00).
Update (05/06): our friends of Northern Tango Academy, Barbara Ferreira and Exequiel Relmuan, are doing a special workshop in the same location just before the milonga (price is £10; to be paid to them directly on site, no booking necessary)
The next day, there will be a musicality workshop delivered by the Los Milonguitas musicians (11:00-13:00) followed by a practilonga (13:00-16:00). They did a workshop last year and it was extremely interesting and enjoyable. You need to buy a separate ticket online for the workshop (£15:00, includes the practilonga). If you want to join just for the practilonga, it will be £5.00 on the door.
We can't resist sharing some of the feedback from last year (unsollicited, via FB):
"It was so, so , so good, many thanks"
"Great night, lovely friendly people,great band,great DJ,! Thank you!!"
"Wonderful location and amazing dance floor.. tdj superb. I really enjoyed los milonguitas. Please keep organising events like this. I will be the first in the queue to buy tickets!"