Tapestry Together 16b - evening session
About this event
This month's topic - What have we learned?
Over the past 18 months we have talked about so many things: mark making, weaving shapes and shadows, working in colour and in monochrome, using texture, ghosting and transparency, plus looking at sources of ideas for designs, ways to approach design, different types of loom - and so much more! In Troubleshooting Tapestry we have also discussed different practical ways of solving the problems we encounter as we weave. Tapestry Together 16 is an opportunity for us all to share what we have taken away from these sessions, what we have tried out, maybe what we now do differently.
So, we'll also do things a bit differently this time: it's a 'Show and Tell'. We're asking you to show us something that relates to anything you've learnt from these sessions, and tell us a bit about it. You can either simply share things on the day or send us some images in advance. And if ideas for future sessions come out of this, we can pick up those as well!
After Tapestry Together 16 we will take a couple of months' break, but we'll be back in September with more! Do let us know what you would be interested in finding out more about.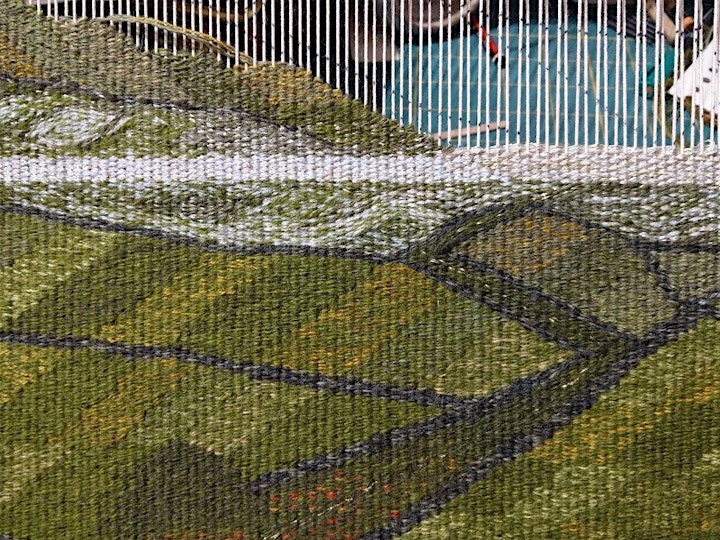 Anna Wetherell - work in progress on her Waterline tapestry. So much learning in this piece!!