Event Information
Refund policy
Contact the organizer to request a refund.
Eventbrite's fee is nonrefundable.
Learn all that you need to give empowering and insightful tarot readings for yourself and your clients.
About this event
Thank you so much for your interest in the 10-week online Certified Tarot Course and developing your psychic abilities.
Receive a psychic attunement to help open your 3rd eye,
meet your Psychic Spirit Guide
receive a psychic prompt so you can easily switch on and off your ability.
A fabulous course to help heal yourself and provide deep insight into anything that
blocks your path to success, fulfilment and self-awareness.
​I am available to talk if you would like to discuss whether this is the course for you - contact me to arrange a time or we can talk via email selenajoylovett@hotmail.com
​ This Tarot is a perfect tool to add to a current esoteric/holistic/counselling practice
or for you to start a new and successful online and in-person business.
We also discuss working for the Psychic Hotlines pros and cons
I opened up my Tarot business and have always been blessed enough to have an array of worldwide clients and it has been so rewarding being able to offer insight and guidance that has empowered my clients.
There is a place and a need for you to shine your light for others to follow.
Join me on this journey discovering and learning tarot -
Learn how to read tarot with insight to give empowering guidance to yourself and your clients.
At the end of this course, you will have all the knowledge needed to set up your new business working professionally as a Tarot reader.
I will teach you all that I have learnt and all that my experience has given me about reading and advising clients as well as explaining the steps I took to set up a successful business.
I have produced a Tarot Masterclass taught at the Watkins Wisdom Academy. Watkins has been an authority in the Mind Body Spirit field for over
a century. Their teachers are all professionals in their field and each course is
unique to their teaching styles. So you know that you are learning from the best!¨
​
I have been using and loving Tarot for about 30 years, reading professionally for about 5years, however, I used Tarot in my healing practice of massage, healing and acupuncture for many years learning to get o the root of the physical issue.
I have written a Tarot Guide Book 'and have a deck called The Journey To Enlightenment' that are available on Amazon and the book The Journey to Enlightenment (Amazon)
The weekly classes will be via Zoom - you can join me Live or receive the recording after the lesson
The classes are approx 2 hours long
10 classes so that we cover everything in-depth and have time to practice. I am also available if you have any problems or questions.
On the Course go from beginner to Pro:
I can help you choose and connect to your cards,
Learn Rituales to help you ground and centre
Exercises to develop psychic awareness
Meet you Psychic Guide
Receive a Psychic Prompt to help you with your work
we will look in-depth at all the cards so that you understand them
I will help you bring to life the Major Arcanas, the 4 suits, and the Court cards so that they talk to you and give you the insight needed.
As well as learning all about the cards and their meanings you will learn how to tell a story with the cards linking them together, how to ask questions, the role of reversals
create a Ritual for your readings and energy,
how to find blocks,
timing
reversals
read birth cards and soul purpose,
how to make and use spreads,
write tarotscopes,
reading with intuition,
using the cards to identify shadows,
how to take the next step into reading professionally, setting up social media working for agencies or hotlines etc...
There is access to a FREE advanced video tarot course
and anything else that comes up that needs to be covered!!!!
​There is a certificate issued by me and I am available to answer any questions.
Basically, you learn ALL you need to learn to start reading cards professionally and accurately
There is a Facebook Group so you can practice reading for others or going live and where you can ask any course work-related questions (so don't worry if you miss the Live)
​For £350 you can become a professional Tarot Card reader
Sign up now!!! Any questions - please contact me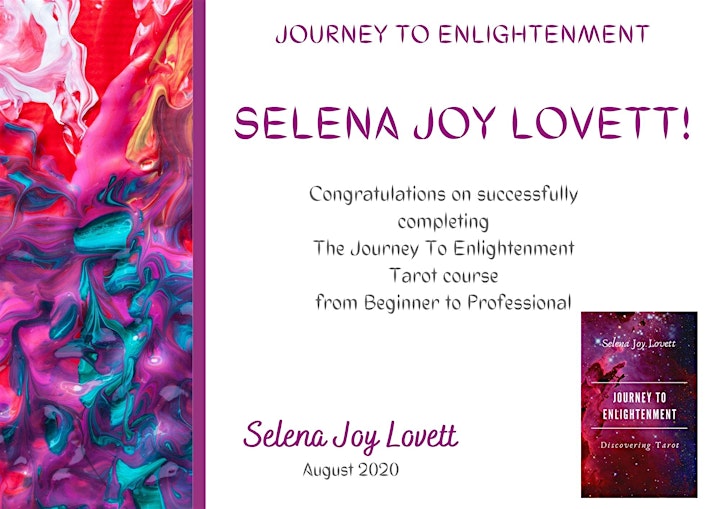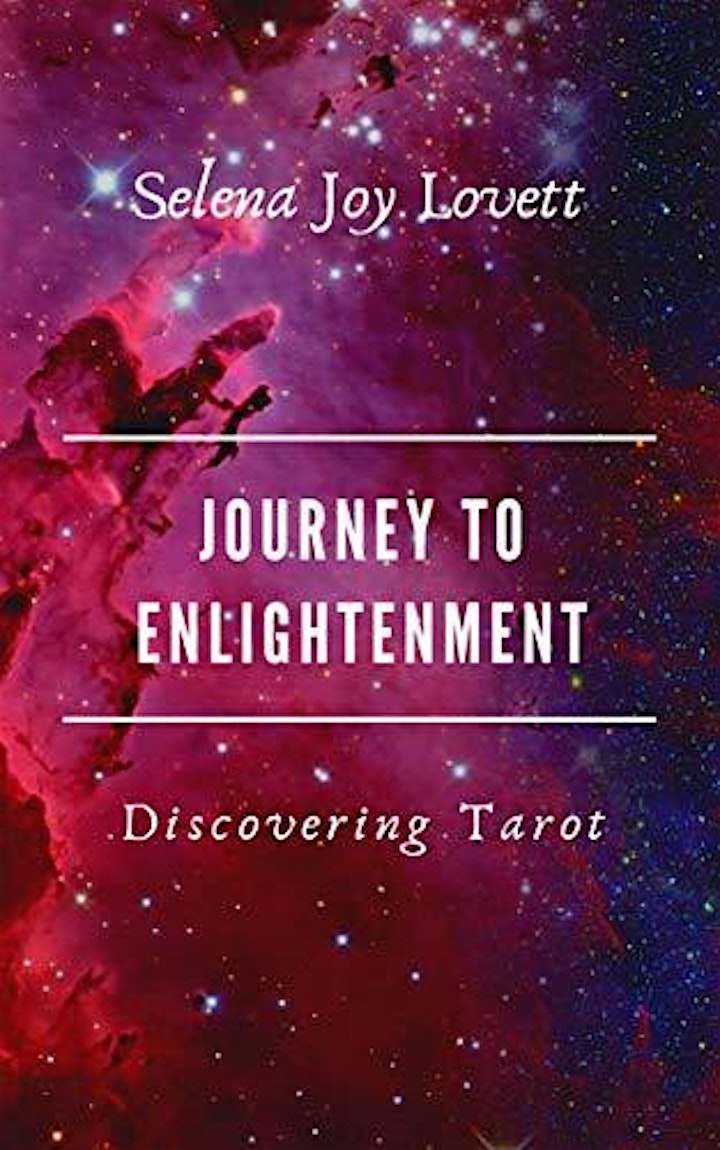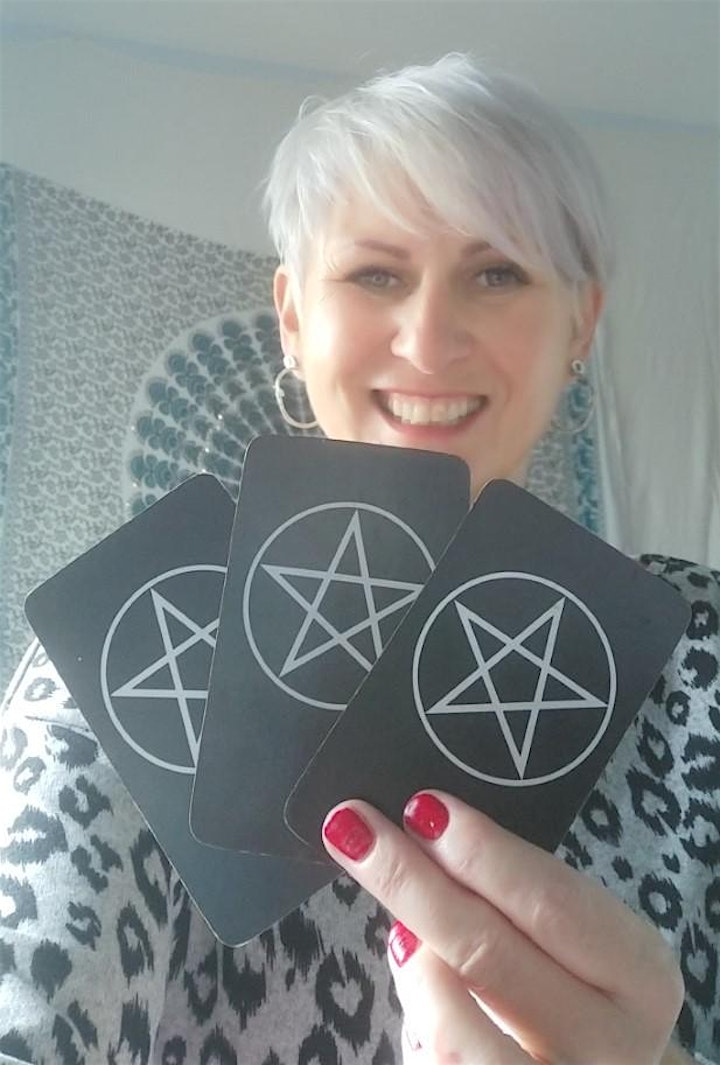 Date and time
Location
Refund policy
Contact the organizer to request a refund.
Eventbrite's fee is nonrefundable.
Organizer of Tarot for Self Help and to become a Professional Reader !! 10 week course