Description
Taste of Togetherness - Play
---
Join intimacy expert Adam Wilder for an evening of 'making intimacy bigger than skyscrapers', and connecting deeply with yourself and others through playful games and experiences.
This evening is also an opportunity to learn more about the upcoming Togetherness Summer Festival. You will Meet fellow festival goers, hear more about our exciting line up, and get to know the Togetherness team better.
Expect to:
Explore different ways of being joyful and playful in how you relate to others
Learn how to bring more playfulness into all areas of your life and relationships, especially your work!
Connect deeply with yourself and others, including other festival Goers

Nourish yourself with delicious Botanical drinks from Real Remedies (bring cash for the bar!)
---
7pm Arrive, socialise, try some delicious alcohol-free botanical drinks from Real Remedies (bring some cash!)
7:30pm Get involved with a mini Togetherness workshop led by Abbey Wesson and Adam Wilder
8:30pm Ask any questions you have about the summer festival in a Q&A with the Togetherness team
8:45pm Socialise and meet other festival goers
9:30pm close
---
This evening is part social gathering, part workshop and fully a taste of what is upcoming at the Togetherness Summer Festival. To learn more and get your tickets, head to https://www.togetherness.com/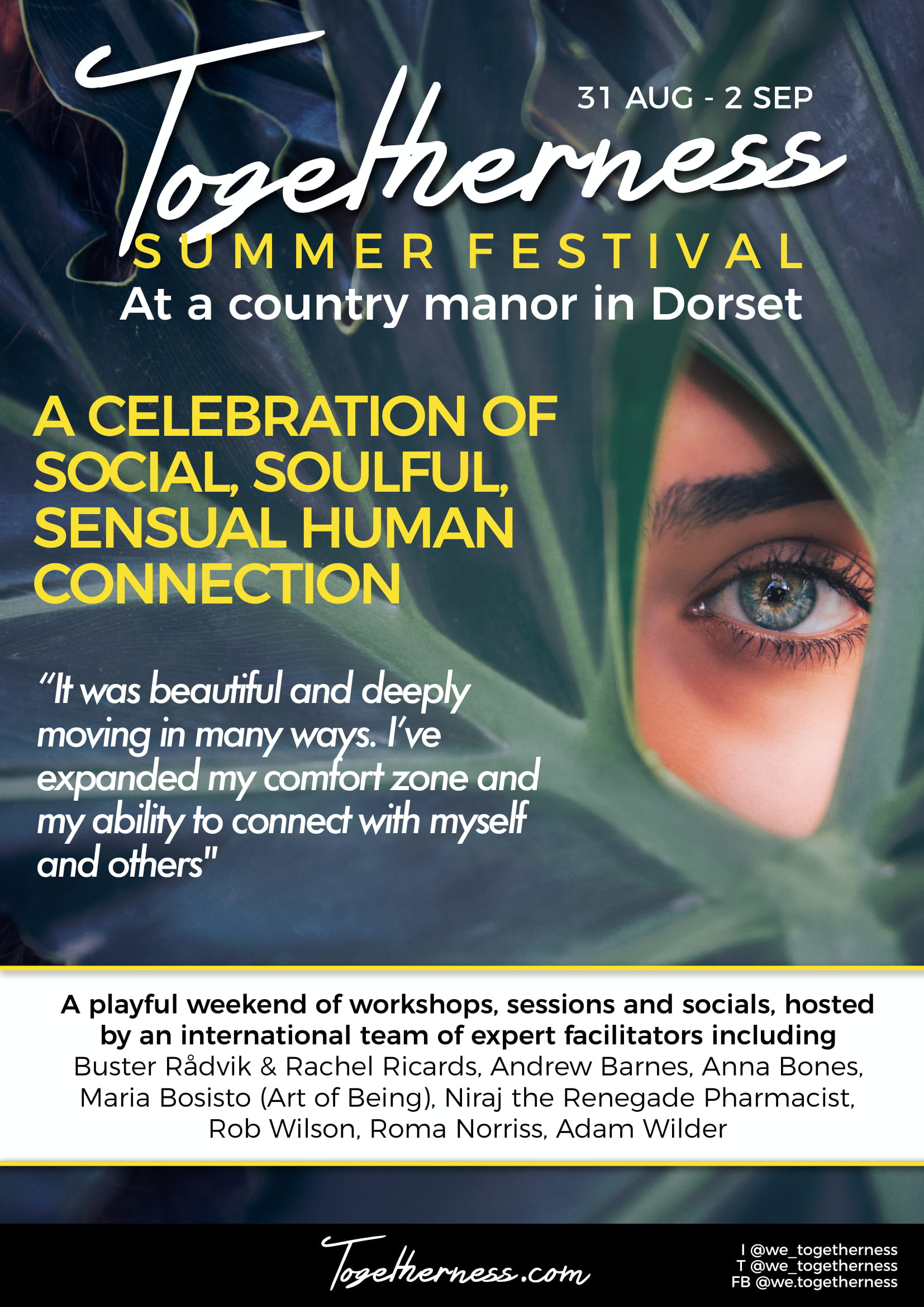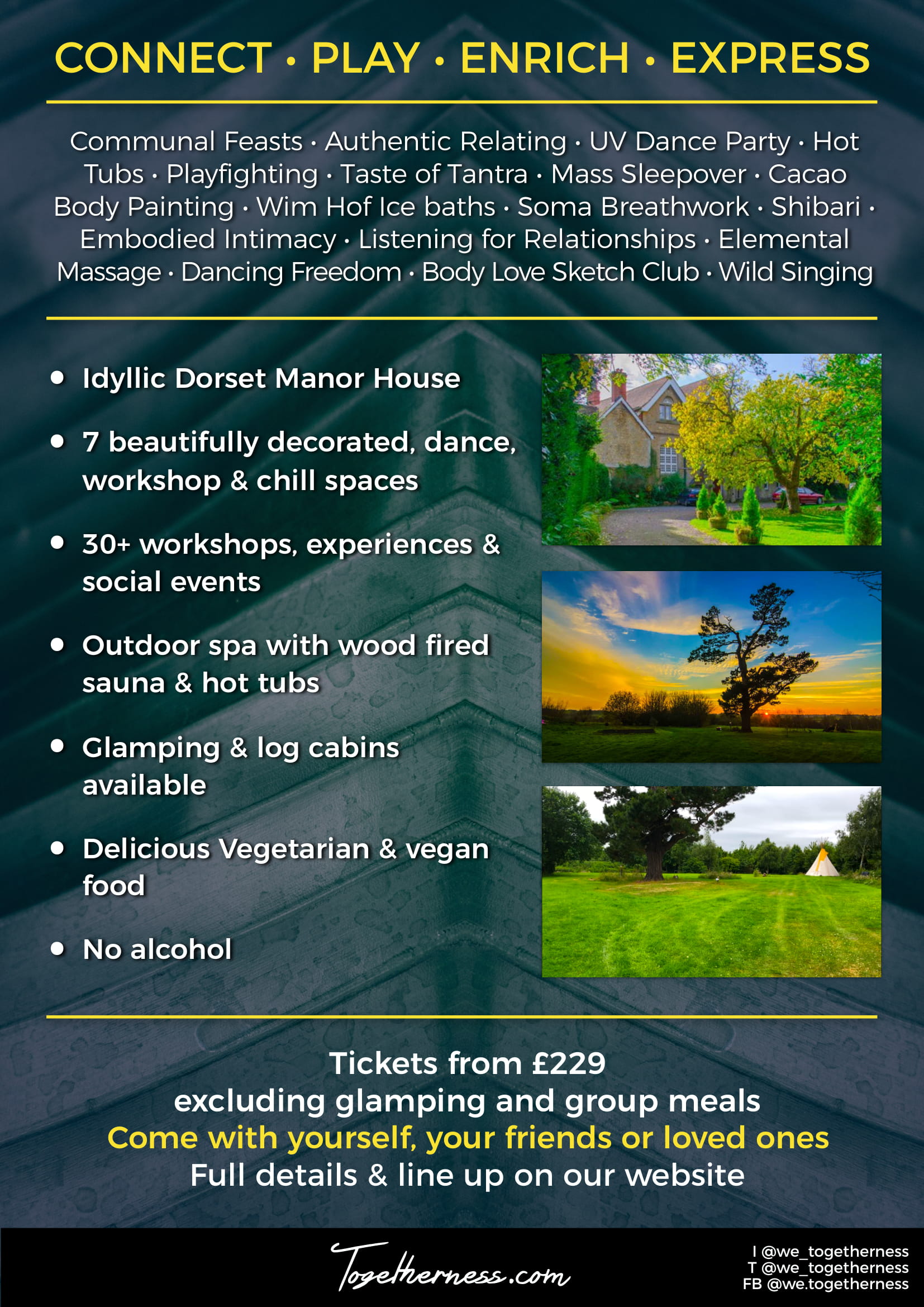 ---
About Togetherness
Togetherness is a global movement that helps people to build deeper connections with themselves, their passions and everyone in their life, through live experiences and our international community.

About Adam
Adam is an intimacy expert who founded Shhh Dating, the world's first non-verbal speed dating company in 2012. It has been written about across the world, from Japan to the USA and is celebrated as London's favourite alternative dating night. In 2017 he founded Togetherness, a festival dedicated to making 'intimacy bigger than skyscrapers'. Adam continues to advocate for richer connection between people and to lead intimacy retreats which are known for their playfulness, accessibility and depth.