About this event
(All 3 days are different - try and attend all 3 dates)
We know how challenged our children are. Mental Health, Gangs, Self Image, Exploitation, Racism, mind control, the list goes on and on. We are here to help them, to support them, to uplift them!!!
GOOD NEWS BEYOUTIFUL PEOPLE
Manhood Academy Global and Womanhood Academy have JOINED FORCES to bring to you 3 amazing days of
+ Transformation
+ Education
+ Leadership
+ Stability
& More
We aim to SET THEIR SOULS on Fire, we love our youth deeply and they deserve our best.
RSVP, LIMITED SPACES
You Are Invited To Our Free Taster Day
17th July 2021 - 10am - 1pm
(Introductions, meet and greet, who are we? Games/icebreakers)
7th August 2021 - 10am - 1pm
(Leadership & Black History, Igniting the genius within. This one will be LIT!!!!)
Address : Stoke Newington Youth Hub
London N16 8TS
https://g.co/kgs/5NqNkQ
Parking Restrictions Apply, No Free Parking (sorry)
21 August 2021 - 12pm - 7pm (Victoria Park)
(Get Together In The Park. Food, Music, Games, Vibes and Sun. Knowledge in the park) Location to be confirmed. (Looking like Victoria Park) - Follow this link for detsils https://fb.me/e/4dna7bMpK
Whats App - 07939 39 64 65 www.ManhoodAcademyGlobal.com IG - @TheGiftofManhood http://womanhoodacademy.com/ https://www.instagram.com/womanhoodacademyforgirls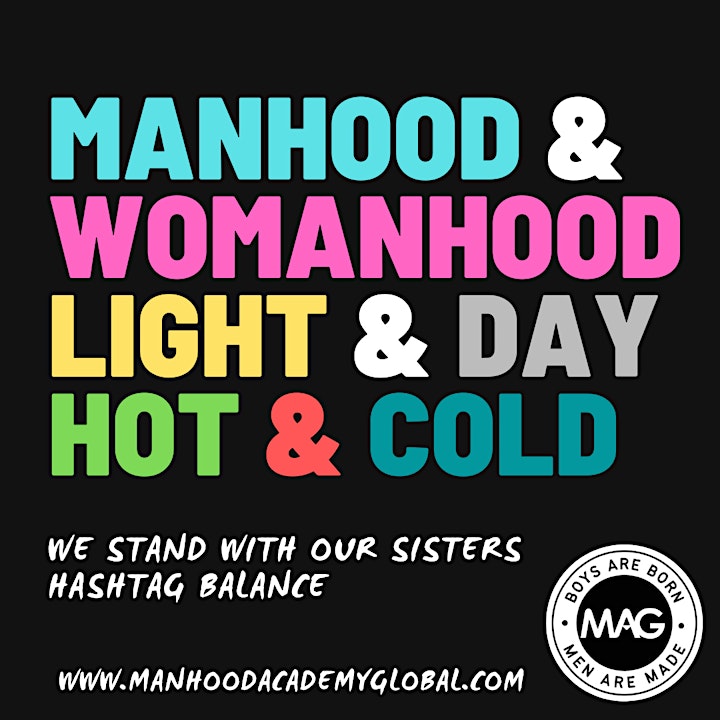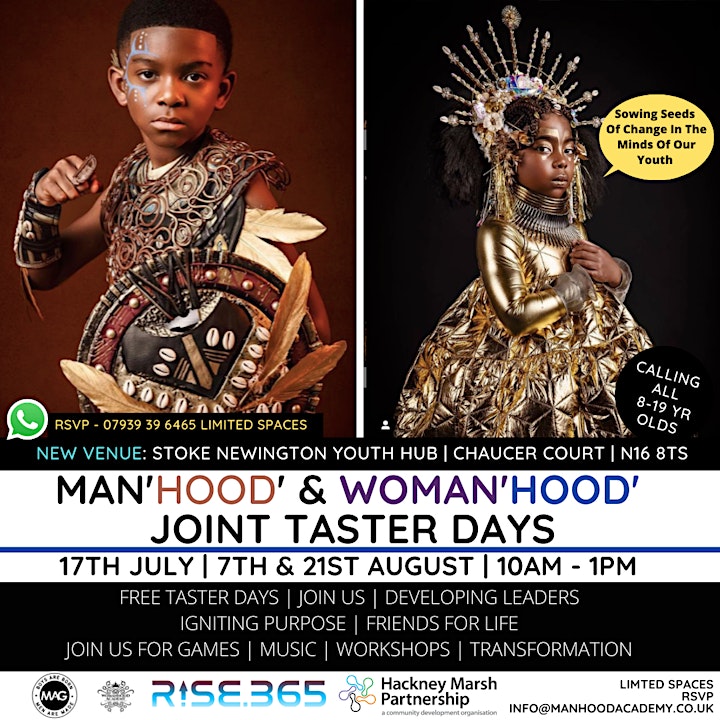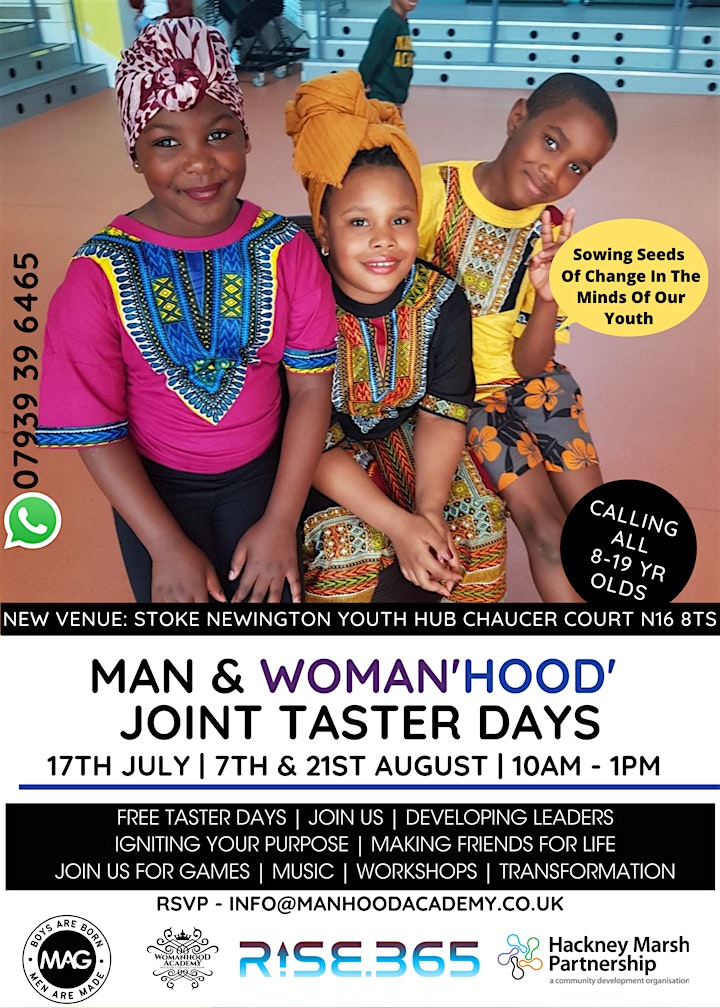 Organiser of TASTER DAY / OPEN DAY / TASTER DAY / OPEN DAY