TASTER: In-person Choir Taster Rehearsal in Fulham on Monday 24th May
About this event
TASTER SEAT: Monday 24th May - FULHAM - LIVE In-person Rehearsal Seat
Book a Taster at West End Musical Choir, to find out if you'd like to join us for our exciting Term!
Experience the COMMUNITY, ENERGY, JOY, CONNECTION & FRIENDSHIP of our LIVE musical theatre rehearsals!
West End Musical Choir is the UK's leading non audition adult musical theatre Choir, singing songs from the musicals we all love. Uniquely led by professionals from the West End! Within a fun and social envoirnment, you have the freedown to explore your voice and build your musical theatre knowledge plus be part of our awesome community for socials, workshops, performances and more!
DATE: Monday 24th May 2021
DOORS OPEN: 7pm
REHEARSAL TIME: Rehearsal 7:30 - 9pm. No latecomers permitted.
VENUE: Fulham Broadway Methodist 452 Fulham Rd, Fulham, London SW6 1BY
Website: www.westendmusicalchoir.com
LIMITED CAPACITY TO PRODUCE SAFE & SPACIOUS REHEARSAL ENVIRONMENT
We are thrilled to slowly get back to singing in-person with you again. Since the government has lifted restrictions to allow non-professional groups to rehearse again, we have been working diligently to produce a safe, spacious & uplifting rehearsal space for you in London. There are a limited number of Covid-19 secure venues that are re-opening in London and we are excited to be rehearsing at three of them.
There is a limited capacity of seats at these in-person rehearsals to ensure social distancing therefore we've introduced a booking system powered by Eventbrite.
Only available to West End Musical Choir members and a very small amount of Tasters.
Taster Tickets are non refundable. If it turns out you cannot attend this specific date for any reason, do get in touch with us at info@westendmusicalchoir.com to see if we can rearrange for another date. Please note, availability it very limited and extremely popular!
If you want to become a Choir member after your taster, signing up to become a member in the same week as your Taster, £10 of this ticket will be taken off the cost of your Term's membership! : )
REHEARSAL RULES DURING COVID RESTRICTIONS:
It may sound a bit overwhelming at first, but as soon as enter and you hear the music playing, you'll find yourself in that place that you know and love. That sanctuary you've been needing now more than ever is even safer and we can't wait to welcome you!
- Face coverings must be worn at all times inside the building OTHER THAN singing (you can take your mask off to sing!)
-When you arrive you will need to sign a Health Declaration and have your tempertature checked using our touchless machine.
-You must ofcourse adhere to social distancing and no mingling is allowed.
-No late entries
-When you arrive, you will be assinged a specific seat for this rehearsal. You cannot change seats.
HOW TO GET TO FULHAM BROADWAY METHODIST CHURCH:
St Mark's Church is located in the heart of Fulham Broadway, a stone throw away from Fulham Broadway Station.
Train
Two minutes walk from Wimbledon rail, underground and tram stations.
Parking
There is lots of street parking close by plus a Waitrose car park around the corner.
To easily find parking (street parking, pay & display, parking meters & car parks) close by simply type the venue address into this London parking finder:
Be sure to filter at the bottom left of the screen: Car park or street parking
Be sure to filter at the top right of the screen: Distance or price
---------------------
By booking this Taster Ticket, you consent that we will keep your contact information to communicate with you. You can withdraw your request at anytime by emailing info@westendmusicalchoir.com.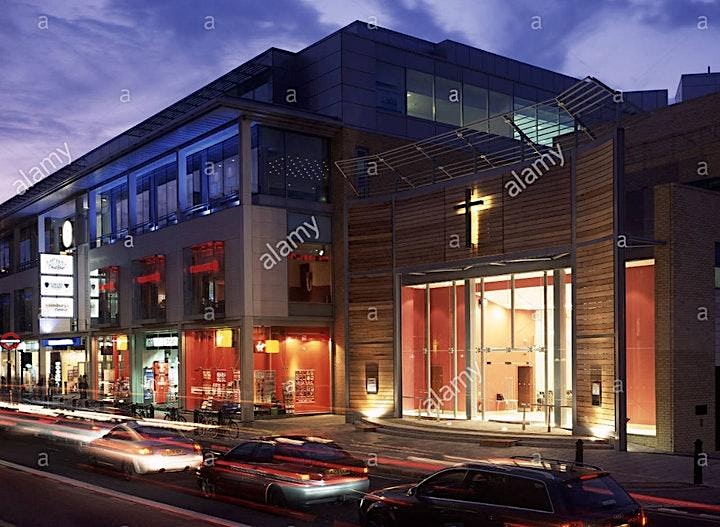 Organiser of TASTER: In-person Choir Taster Rehearsal in Fulham on Monday 24th May