Taster Sessions in Lymph Drainage, Abdominal Massage, Reiki & More
Wed 23 November 2016, 14:30 – 20:30 GMT
Description
Lia Sokhi is now also practicing from a clinic in Ealing, come and test out a 30 treatment in one or a combination of therapies for just £25 (normally £45 for 30mins). Full address will be given on booking.

Treatments Include:
Lymph Drainage
Abdominal Massage
Remedial Massage
Reiki Healing & Meditation
121 Coaching in Raw Food Nutrition, Healing and Natural Rehabilitation

Key Benefits:
Assisting Detox & Weight Loss
Improve Digestion & Relieve IBS
Reduce Pain & Heal Injuries
Reduce Stress & Anxiety
Improve Movement, Posture & Flexibility
About Lia
Lia has been practicing for over 14 years and is qualified to level 5 in clinical sports and remedial massage, lymph drainage and 8 other types of therapies. She has also been a lecturer in natural therapies for over 11 years. Lia is also an expert speaker and a trained raw food coach and chef, helping people to transform their health with natural nutrition. She added nutrition into her practice 5 years ago after she cured herself of a debilitating illness using raw food and natural therapies. She has a wide range of experience and expertise and works intuitively with your body to release, relax and rejuvenate through a combination of hands on therapies and helpful advice to suit your needs.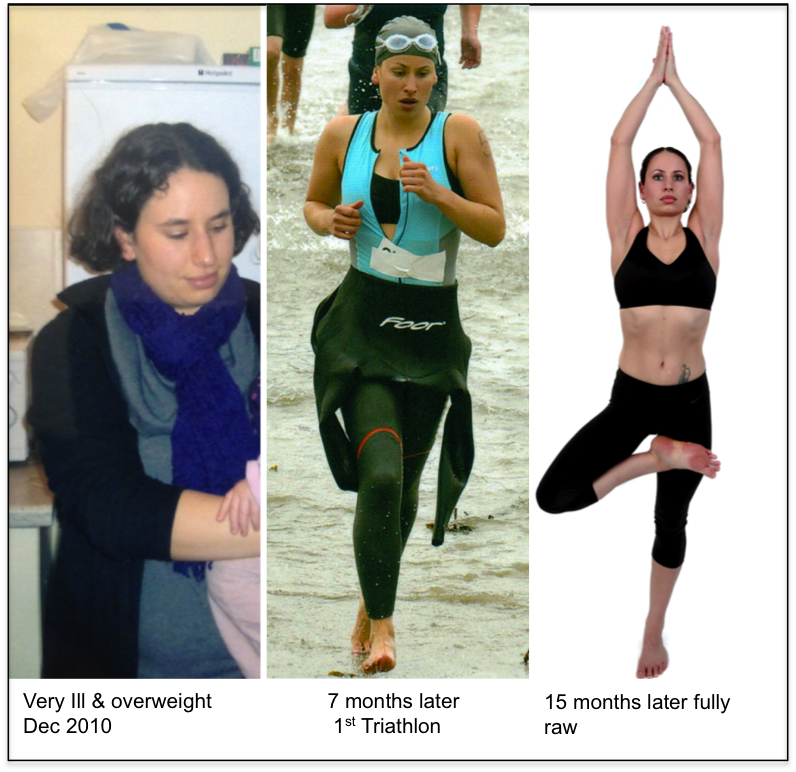 More information on the Treatments
Lymph Drainage
Reduces Lymphedema & Swelling
Cleanses & Detoxifies Assisting Weight Loss
Eases Tense & Restricted Joints
Assists Recovery from Surgery
This is a powerful yet very gentle treatment, which increases your circulation and eliminates excess fluid from your body. The treatment is a specialised combination of massage, breath work, stretches, mobilisation and resting positions. This is a very helpful post surgery treatment and assists in detoxing and weight loss.
Abdominal Massage
Improves Digestion
Relieves IBS
Deep Relaxation 
Eases Tension & Pain 
Improves Adhesions
This deeply relaxing and gentle massage has a powerful effect on digestion. The treatment releases tension and eases adhesions in and around the abdomen. This treatment is very effective for relieving bloating, spasms, constipation and pain/discomfort. Lia is also a trained raw food chef and coach so can also give you nutritional guidance to further improve your digestion, address food intolerances and improve absorption.
Remedial Massage
Eases Pain & Tension
Back Pain & Sciatica
Knee & Hip Injuries
Headaches & Neck Pain
Carpal Tunnel & Tennis Elbow
Improves Posture
Post Surgery Rehabilitation
Deep tissue massage really pinpoints the areas that need focus, easing pain and releasing deep-seated tension, enabling you to move freely and breathe deeply. Lia uses a combination of myofascial release, advanced stretching and specific pressure to deactivate trigger points. Lia is known for always finding the exact points! This treatment is well known for helping injuries and pain.
Reiki Healing & Guided Meditation
Deep Relaxation & Awareness of Your Body
Improves Sleep
Eases Pain & Restrictions
Reduces Stress & Anxiety
A gentle hands on treatment that can be combined with massage or a deeply relaxing session on its own. Reiki is an ancient system of healing that will balance the energy centres (chakras) of your body and will help to ease pain, unblock and de-stress. Lia also offers deep guided meditation personalised to your needs.
121 Coaching
Raw Food and Plant Based Nutrition
Health & Healing
Weight Loss & Balancing
Injury & Illness Rehab
Barefoot/Minimal Running
Personal guidance and support to help you feel better and or rehabilitate. Sessions can be in person or over Skype and include a detailed written program, photos, videos and 121 sessions. Lia also runs classes, workshops and retreats. Click here to view up coming events: http://www.meetup.com/The-Raw-Foods-Community/


You can also contact Lia directly to ask any questions or book an appointment.
Email: liasokhi@gmail.com 
Call/text 07769323073 
Lia also practices from Natureworks, in Central London, near Bond Street