Description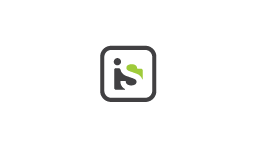 Who is this workshop for?
This half day workshop is for senior business leaders & HR professionals who know their people performance can be improved but are unsure of where to start. If your business has between 20 and 250 people and you want more understanding of where and how people investments can leverage growth, this is for you.

What we will cover
The business case for investing in your people

Where to focus investment to leverage growth

Options for resourcing for growth
What you get from attending
You will gain insights into how SMEs transition and from this, anticipate when and where your business would benefit from investing in your people

You will have the chance to share ideas and experiences and you will leave the workshop with actions that can be implemented immediately within your business

There will be no more than 15 attendees for each session, enough for interaction but small enough so that you can still receive individual attention

You will be able to meet and network with other senior business leaders and HR professionals in a safe and trusted environment
About your facilitator
With over 30 years experience, Alice Jordan specialises in helping leaders & HR professionals in SMEs build outstanding people performance. Alice is a rare & engaging expert in her field.
"She's radically changed our understanding of how HR adds value" Andrew Harland, Senior Partner, LDA Design
"Far more than an HR resource - part mentor, part joint business owner and a valued sounding board" Michael Power, CEO, Delta Financial Systems
"Alice possesses a warm and approachable manner that facilitates open & honest engagement" Tim Tainty, Operations Director, Kennet Equipment Leasing

To ensure this workshop is of maximum value for you - should we have less than 8 bookings we may ask you to move to another session. Even better is if you can book on a work colleague or fellow business leader who you feel may benefit from the session.