Description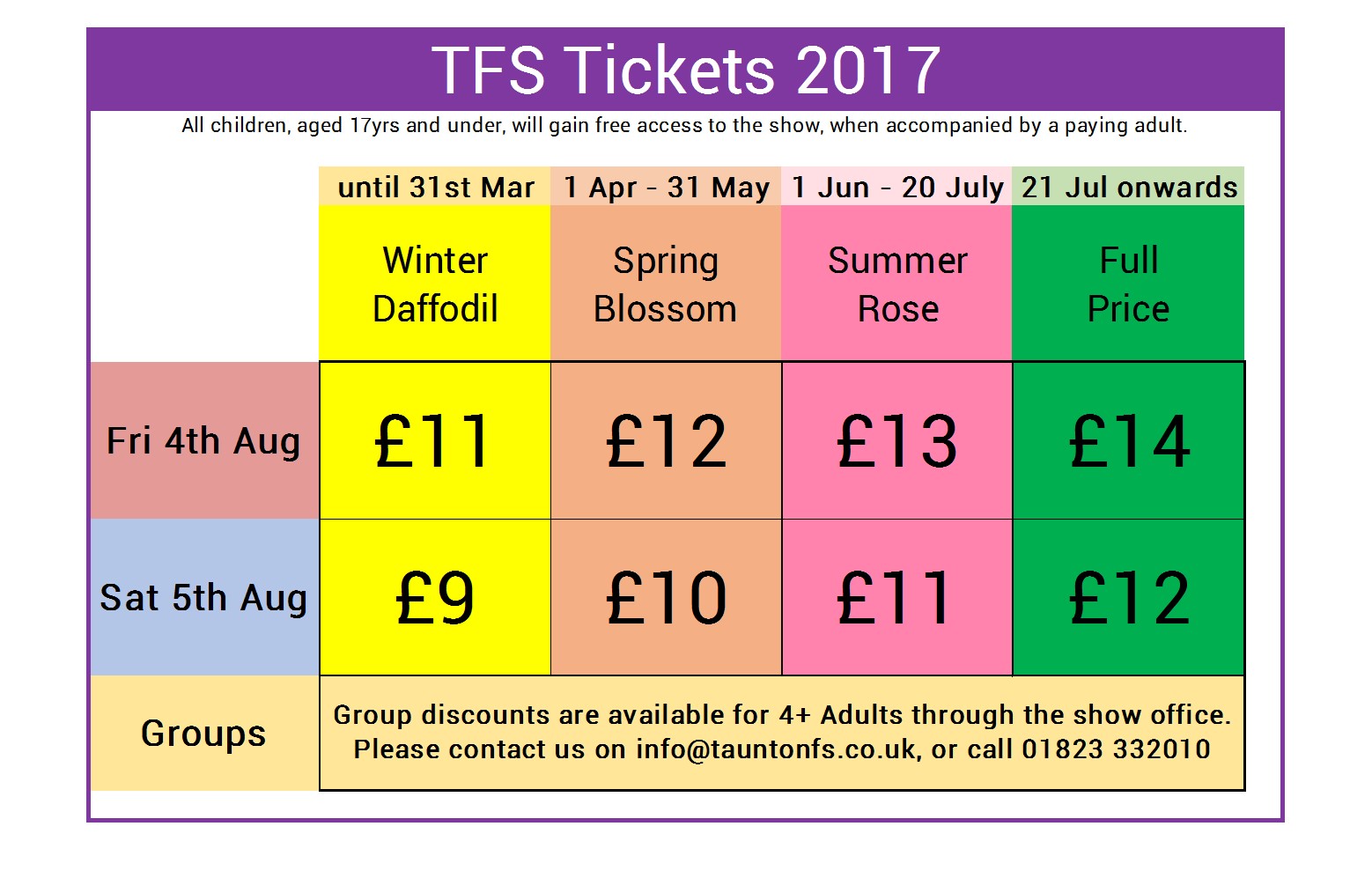 Beauty. Melody. Aroma. Wonder! all on offer at the annual Taunton Flower Show in the picturesque Vivary Park on 4 & 5 August.
With it's unique blend of vivid flower displays, breath taking arena acts, amateur competitions for all ages, stunning show gardens, fantastic live music, and the finest food in the region, this is THE event to bring the whole family to.
The heart of the flower show is the Beauty of the professional flower displays in the Floral Marquee, and the unique Designer Gardens.
You will hear a delightful Melody across the showground with outdoor live music, featuring a great mix of different genres, including marching bands, jazz trios, steel bands and much more for that sizzling summer outdoor vibe.
Our sumptuous Food Hall and catering outlets offer succulent regionally produced foods which are the essence of the rich Aroma visitors experience throughout the showground.
Wonder at the amazing world class Xtreme Stunt Team, pitting man against machine! Be wowed by the spectacular Lamb Nationals and Sheepdog displays, kids parachute games and much more throughout the show.
For more information visit our website www.tauntonfs.co.uk
or contact Vikki Pethick, Show Secretary, info@tauntonfs.co.uk, 0779 440 7758.