Come to Taunton Speakers and learn the skills of public speaking and good leadership Special tutorial - How to Deliver a Eulogy 27/7
About this event
We are a group of ordinary people of all ages who work together to learn the skills of public speaking and leadership, have a great deal of fun and learn how we can enhance our ability.
Up until lockdown we met fortnightly at the Wyvern Club, a short drive from the centre of Taunton. We are now all learning to use Zoom to improve our presence online, a skill which will become a great deal more important and useful as the world has been forced to evolve abruptly.
We don't take ourselves too seriously and do share a common interest in our own personal development in a safe and supportive environment.
We love meeting new people and would be delighted to welcome you into our meetings.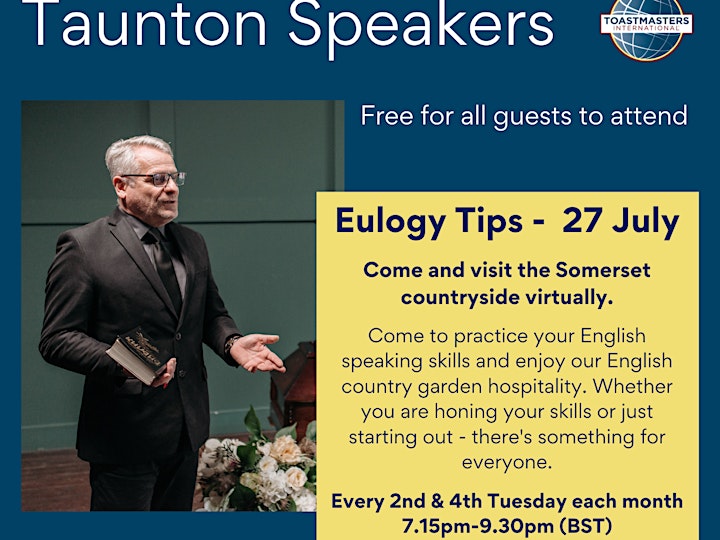 Organiser of Taunton Speakers Temporarily Online Toastmasters Meeting