Description
Out Front! starts with a bang, bringing a mind-bending double bill featuring new talent and a master musician!
Taupe are a Newcastle-upon-Tyne based trio specialising in razor-sharp polyrhythmic play, exploratory improvisation and raw, high energy live performance. The group's sound draws on free jazz, math metal, hip-hop grooves, and post-bop, with a healthy dollop of skronk.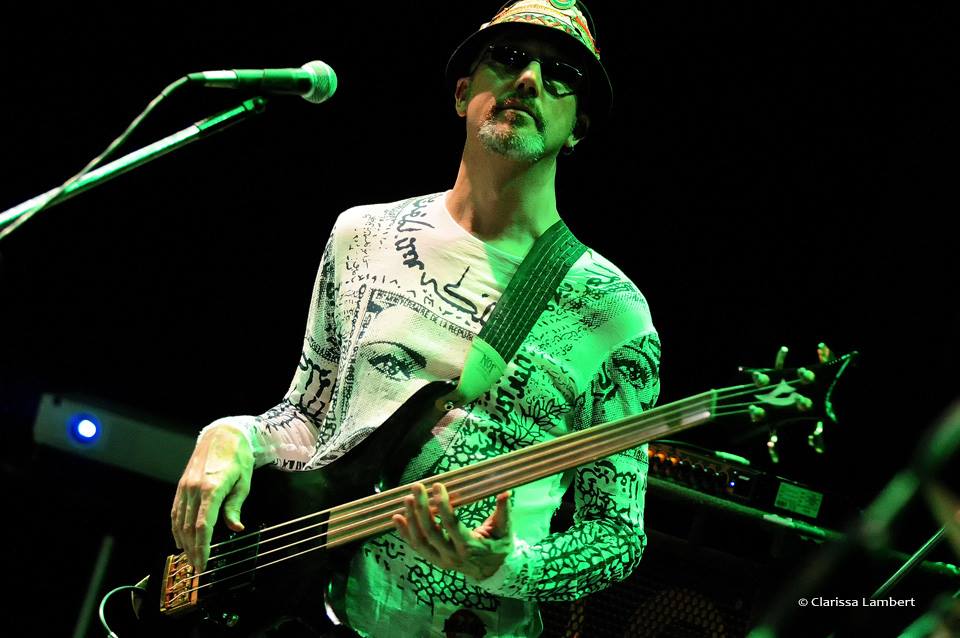 Bassist, composer and producer Dave Sturt is a legend in our midst, having worked with Michael Kamen, Pink Floyd's David Gilmour, Robert Fripp, Bill Nelson, and Gong. His latest solo album *Dreams and Absurdities* is an eclectic world of grooves and ambient soundscapes.
The ticket price is one current Bank of England note (£5, £10, £20, or £50) - you choose!
Under 18s are free; children very welcome.