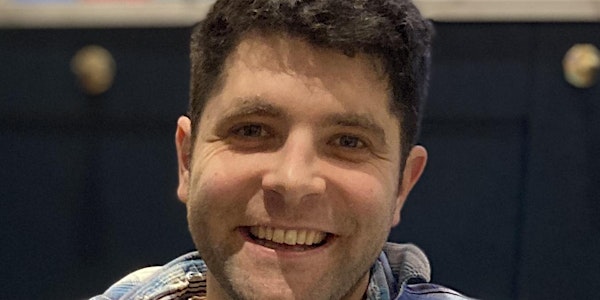 *TBA* So You Think You Know About Palliative Care Research? Think Again!
Refund policy
Contact the organiser to request a refund.
Eventbrite's fee is nonrefundable.
COMING SOON! So You Think You Know About Palliative Care Research? Think Again! - 4 Lecture series
About this event
***COMING SOON***
Join us for this 4 part online series with Dr Joe Sawyer & Dr Julian Abel. See below a biography for Dr Joe Sawyer and what you can expect in this series! We look forward to seeing you.
Joe Sawyer is an academic clinical fellow in palliative care. He is working towards a PhD that seeks to understand how communities provide end of life care for people affected by dementia.
He studied medicine at Imperial College London gaining a 1st class honours in medical sciences. He gained an MSc from the London School of Hygiene and Tropical Medicine whilst researching the role of palliative care in treated drug resistant TB in Bangalore, India. He works clinically as a Specialist Registrar in Palliative Medicine in London.
Joe enjoys working within a range of academic disciplines and is experienced in using a variety of research methodologies to help identify and challenge accepted norms.
***Important information***
-Members of CC-UK will receive a unique discount code to receive 20% off the whole lecture series! To redeem yours, please email info@compassionate-communitiesuk.co.uk before placing your order.
1. The origins and evolution of palliative care research
In this opening talk I will outline the mainstream approach to biomedical research and how this has been adopted in the context of palliative care. By describing a more diverse body of research from a variety of different disciplines, my aim is to highlight tensions that arise when a simple hierarchy of evidence is applied to complex issues related to death and dying.
2. Recognising hidden presence and accommodating lost words
Building on the original discussion I will describe a series of lost words and hidden concepts that have the potential to re-shape our thinking in relation to palliative care research. I will discuss how such concepts can be either accommodated or left by the wayside by current academic structures and the broader implications of this.
3. Understanding complexity, nuance, and tension
I will build on evolving theory to discuss ways in which academic practice might accommodate complexity, nuance, and tension. I will introduce a range of evolving research methodologies and their application to palliative care.
4. Reimaging the future: Questioning what is important to know and why
In the final talk I will discuss ways in which a seemingly disparate set of academic disciplines may actually work together in progressing knowledge and experience in the field of palliative care. There will opportunity for people to share their own ideas and experiences whilst reflecting on the issues raised in the previous sessions.
All of the lectures will take place on Zoom. You will be sent a direct link to the session nearer to the time of sessions. After purchase, if throughout the series you cannot make the dates provided, don't worry, we will provide you with a private link to watch back in your own time.