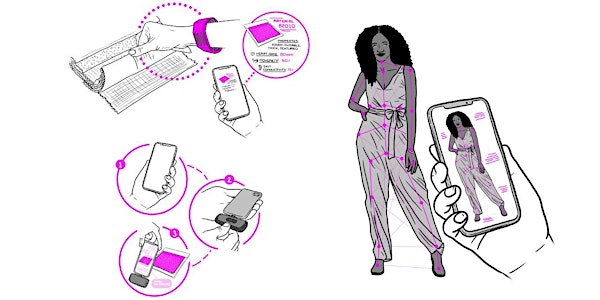 TCC Seminar: Engaging people with material through low cost technology
Seminar Six: Consumer Experience Research Strand
About this event
This seminar presents our work in progress to develop low cost ubiquitous technology to support a textile circular economy based on wellbeing.
In the first part we will discuss how we aim to harness interactive low cost ubiquitous tools to capture garment material properties and behaviour. We will present our initial work on building a new AI-powered material sensing technology based on video camera and thermal imaging. This is to help consumers make informed choices during purchasing as well as help consumers care about long-term material quality maintenance.
In the second part we will discuss our aim to create technology that engages consumers in embodied experiences of textiles to increase awareness of how they feel. We are investigating how multimodal movement sensing technology could be leveraged to engage people in exploring how textiles feel to touch and how they behave and feel when the textiles are worn. The long term aim is to engage people in an embodied dialogue with the clothes they have or want to purchase to ensure a more fulfilling and satisfying experience.
The sixth session in the TCC Seminar Series will be led by Professor Nadia Berthouze and Dr Youngjun Cho from University College London.
Background to the TCC Seminar Series:
The Textiles Circularity Centre presents its events programme of seminars, open labs and research in progress events which invite audiences to explore a vision of a future circular textiles economy for the UK SME apparel-fashion industry based on producing high value textiles from bio waste resource flow.
The Seminar Series launched on 27th October 2021 as part of the Textiles Circularity Centre's programme of events running from October 2021 to the end of 2024. Events are open to all and free to attend.