Description
TCeurope Colloquium 2017 │ Friday 7 April 2017 Helsinki, Finland
Technical Communication at a Crossroads: New tools, career paths and changes
Keynote Speaker:

Dr. Joyce Karreman




Presentations and Speakers:


A FOCUS ON THE USER: DIFFERENT WAYS OF INVOLVING THE USER IN THE DESIGN PROCESS
Joyce Karreman (Keynote speaker)
In this presentation, I will explain why I consider a focus on the user in the design process as valuable. The benefits and pitfalls of various methods that may be used in a user-centered design process will be discussed. I'll tell about the results of some example studies that we did in collaboration with various organisations in which we employed a user-centered design process.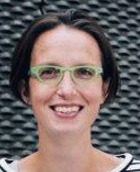 Joyce Karreman is an assistant professor at the University of Twente in the Netherlands. She has over 15 years of experience in teaching and doing research in technical communication. She teaches courses on user experience, document design, and user-centered design studies in the bachelor program of communication science and in the master specialisation program of technical communication. Her research interests include document design for user groups with special needs and cross-cultural technical communication. Joyce is a project partner of TecCOMFrame, a project funded by the European Union to develop an academic competence framework and a number of standard curricula in technical communication.



MAKE YOUR COMPONENT CONTENT MANAGEMENT SYSTEM WORK FOR YOU
Joakim Nybäck (Citec)
Modular documentation inevitably entails managing a great number of objects and relationships. Is your team spending countless hours on routine management tasks? Are you following the CCMS' vendor's recommended way of working or have you tweaked various concepts to better fit your company's needs? If so, you may find the system lacking in just the kind of functionality you would need. Before you resign to the idea that you can't have everything, let's pop the hood and check what kind of API interface your system provides. API, or Application Programming Interface, are well-defined extension points that most vendors offer, but you may not necessarily have heard much about. These allow us to script interactions with the CCMS, with a view to producing reports but also for CRUD operations (create, read, update and delete). This way we can automate the execution of various tasks according to the precise logic we define ourselves. The presentation is illustrated with practical examples of utilizing the API of SDL KCCM 2016.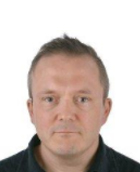 Joakim Nybäck is a technical communication professional, who has worked with content creation, documentation project management, selling and implementing technical communication solutions, key account management and information architecture at Citec over the past 15 years.

WRITING KNOWLEDGE BASE CONTENT IN DITA XML FOR OUR ONLINE COMMUNITY AT F-SECURE CORPORATION
Katriina Matthiesen (F-Secure Corporation)
We are a small team of technical writers within the Support organization at F-Secure that provides support and technical content in the form of FAQs and How-to articles. These articles are published to our online Community Knowledge Base at https://community.f-secure.com/t5/English/ctp/english in English and localized to our support languages. In 2015, we started creating and managing our online content for our Community Knowledge Base in DITA XML. Although providing ease of publishing, we nevertheless made the step to move away from writing in the builtin web-based text editor provided by the platform. In my presentation, I'd like to share our experiences of how we adopted our in-house DITA XML tools to author and publish our Community Knowledge Base content. I'd like to outline: – Why we moved away from using the off-the-shelf web-based text editor – Our present authoring and publishing solution – The benefits we see from working in DITA XML – The challenges we face.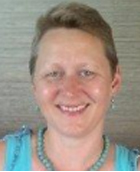 Katriina Matthiesen is a Technical Communications professional with experience of working in modular content management environments. She has held various different Technical Communication roles over the years in the field of IT , in particular Telecommunications.
THE MEANING OF MEANING
Willam van Weelden (WvanWeelden Consultancy)
Technical communicators write simple and effective content for a wide variety of audiences. But do we ever stop and ask ourselves what we are doing? What does it mean for something to be clear? And while we think that we write content that is meaningful to our readers, what does it mean for text to have a meaning? For these questions, we have to turn to philosophy.
Join Willam in this introduction into the philosophy of language and learn what possible worlds and the current king of France have to do with the fundamental way in which we understand language!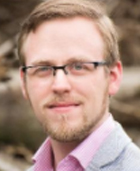 Willam van Weelden is a Dutch technical writer and functional designer. Willam is an Adobe Community Professional, ranking him among the world's leading experts on RoboHelp. Willam's specialties are HTML5 and RoboHelp automation. Apart from RoboHelp, Willam also has extensive experience with other industry standard programs such as Adobe Captivate and FrameMaker.


FROM PDF TO DYNAMIC DELIVERY
Hanna Heinonen (KONE Oyj)
KONE started a massive development project in 2014 to replace SGML-based authoring with XML. New XML tools were officially introduced at the beginning of 2016 and the old SGML databases were decommissioned during the summer on 2016. In 2017, we are aiming to start delivering content dynamically to KONE mobile applications. We are also investigating the possibilities that XML can offer to augmented reality.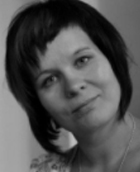 Hanna Heinonen is information designer at Kone and has specialized in Information architecture and design, user-centered, task-based documentation, topic-based structured content creation (DITA XML), online help planning and writing, content management systems and tools, tool and IT support. Currently, she is working with PTC Windchill and Arbortext Editor. Implementing DITA 1.2, looking into DITA 1.3. Also investigating what possibilities AR can offer technical documentation.
EVOLUTION OF ONLINE HELP - KNOWLEDGE FEEDS
Pawel Kowaluk (3di Information Solutions)
While technical communicators have been providing online help for years to support their products, the experience for end users has remained rather consistent. Online helps are websites (there are various designs with different kinds of filtering and searches) where content is statically presented and relies upon users filtering the content themselves. Meanwhile, users have grown used to having content filtered for them by social media solutions such as Facebook, Twitter and others. This presentation provides a short over of the current status of online help solutions and then goes on to consider the implications of how we may wish information to flow by adopting some of the principles of social media.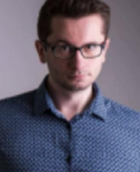 Pawel Kowaluk is technical director at 3di Information Solutions and has been working on tech comms since 2008, currently specialising in product development and consultancy. I split my time fifty-fifty between running the Polish branch of 3di and working on client projects.
DEVELOPER DOCUMENTATION: A PERSONAL VIEW OF FUTURE TRENDS
Nick Hill (HERE)
As more and more companies begin to add software control components to their equipment and as Internet of Things solutions being to see commercial deployments, we in technical communications will increasingly need to oversee the production of developer documentation for making internal teams effective and for providing information to third parties to use APIs and SDKs. This task will increasingly no longer be relevant only for software companies. This talk is based on over 10 years of experience in this field, and offers an opinionated survey of where we are now, and where we should be going, with a particular focus on what works.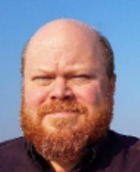 Nick Hill is a senior technical writer currently based in Berlin, but with extensive experience in Finland. I have been in the field since 1998, and specialize in developer documentation and writing for localization. Like many colleagues I have had many roles and worked for many companies over the years. I am a great believer in the value that we as technical communications professionals can deliver for our companies.
TECHNICAL COMMUNICATION IN FINLAND - A RETROSPECTIVE
Jenni Virtaluoto (University of Oulu)
2017 marks the 20th anniversary of the STVY). Based on the salary survey information gathered in the past 20 years, this presentation looks at the way technical communication as a field has developed in Finland. Visions for the future are presented on the basis of the two latest surveys (2013 and 2015).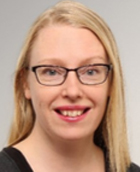 Jenni Virtaluoto is a University Lecturer at the University of Oulu, Finland, with a PhD in English Philology. She is currently teaching courses in Information Design, Translation and Academic Communication, and doing research on the worklife relevance of higher education. Her dissertation Technical communication as an activity system: a practitioner's perspective can be accessed at http://urn.fi/urn:isbn:9789526209371. She is also a Board Member of the Finnish Technical Communications Society with over 15 years of practical experience in technical communication.
Practical information
The Colloquium is a full one-day event.

Attendance is free for all participants.

All plenary presentations will be limited to 30 minutes.

All sessions are to be presented in TCeurope's working language: English.
Conference venue
The Braille conference room at Näkövammaisten liittory facility in Helsinki, Finland (Marjaniementie 74)
Audience profile
We are aiming to attract approx. 100 technical communicators from Finland and the other Nordic countries, France, Benelux, Portugal, the United Kingdom and across Europe. Audience members will span the range from just starting to very experienced.
Organising Committee
This event is organized by TCeurope and STVY - Finnish Technical Communications Society.



Contact
If you have any questions, please do not hesitate to contact us at tceurope.colloquium@gmail.com.
---
SPONSORS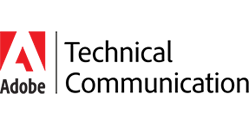 ---
PARTNER

---
More Info


Transportation Helsinki Airport - Helsinki city centre
Route search: http://www.reittiopas.fi/en/
Few options for accommodation
IIRIS also provides accommodation. If you want to minimize your travel time, you can also overnight under the same roof. For more information on IIRIS in English, click http://www.nkl.fi/fi/etusivu/iiris/english.
Current prices (26.1.2017):
Single room 75 e/night
For 2 persons: 94 e/night.
Prices include VAT (10%)
Downstairs there is a restaurant, open Mon-Fri. Breakfast 5 e.
Bookings: seija.viitanen@nkl.fi.
Note: the restaurant downstairs is closed on sat-sun.
If you prefer to book a room closer to the city centre, you might find these links helpful:
https://www.cumulus.fi/en/hotels/cumulus-kaisaniemi-helsinki
https://www.cumulus.fi/en/hotels/cumulus-hakaniemi-helsinki
Both of them are very close to a metro station in the city centre. If you take a train from the airport to the Central Railway Station, Kaisaniemi is closer.
Hotel Arthur is also in the city centre, close to the Kaisaniemi metro station.
The Scandic hotel at Simonkenttä is in the city centre, right next to the shopping centre and metro station.
Scandic Marski: also in the city centre.
More economic options
Omena hotels:
https://www.omenahotels.com/en/hotels/helsinki-yrjonkatu-en/
https://www.omenahotels.com/en/hotels/helsinki-lonnrotinkatu-en/
Taking the metro to the venue
See https://www.hsl.fi/en/timetables-and-routes/routemaps
When you are at the Central Railway Station on your way to Itäkeskus, go downstairs and take the metro line to end station either at "Vuosaari" or "Mellunmäki" (by the way, Mellunmäki is the most northern metro station in the world, and Itäkeskus, the conference venue, is just 6 minutes away from Mellunmäki!). Jump out at "Itäkeskus". When you are out, turn to left (meaning go "back" to the direction where you just came from), and cross the street. You will see a little bus station. Look to the utmost left corner in front of you. You will see there a huge red brick building with lots of glass on the other side of the crossroads. There is your goal. A 5-minute walk.
Visiting Helsinki / What to see / Where to go
In Finnish: http://www.visithelsinki.fi/fi
In English: http://www.visithelsinki.fi/en/come/tourist-information/helsinki-tourist-information
In French: http://www.visithelsinki.fi/en/francais
In Swedish: http://www.visithelsinki.fi/sv
In Spanish: http://www.visithelsinki.fi/en/espanol
In Russian: http://www.visithelsinki.fi/ru
In German: http://www.visithelsinki.fi/de/willkommen/helsinki-touristen-information/helsinki-tourist-information
In Chinese: http://www.visithelsinki.fi/zh
In Italian: http://www.visithelsinki.fi/en/italiano
If you have time to stay a bit longer, you also might want to visit the Aland Islands, Sweden, Tallinn or St. Petersburg.
For more information on these options, click
http://www.sales.vikingline.com/