Location
De Vere West One
9-10 Portland Place
London
W1B 1PR
United Kingdom
Sales Have Ended
Ticket sales have ended
Sorry, ticket sales are now closed. Keep an eye on codemanship.com and the @codemanship Twitter account for news of future training workshops.
Description
Our flagship TDD training course returns in a series of 3 standalone Saturday workshops aimed at self-funding learners.
It's the exact same highly popular training we've delivered to more than 2,000 developers since 2009, with 100% hands-on learning reinforced by our jam-packed 200-page TDD course book.
What's in it?
Part I goes in-depth on "classic" TDD, the super-important refactoring discipline, and software design principles that you can apply to your code as it grows and evolves to keep it easy to change so you can maintain the pace of development.
Why do TDD?

An introduction to TDD

Red, Green, Refactor

The Golden Rule

Working backwards from assertions

Testing your tests

One reason to fail

Writing self-explanatory tests

Speaking the customer's language

Triangulating designs

The Refactoring discipline

Software Design Principles

Simple Design

Tell, Don't Ask

S.O.L.I.D.
Please be advised that group bookings are limited to a maximum of 4 people. If you would like TDD training for your team(s), please contact me at jason.gorman@codemanship.com to discuss on-site training.
What's in the rest of the 3-day course?
You can find out what we cover in Parts II & III, and download an electronic copy of the course book, by visiting http://www.codemanship.com/tdd.html
What's included in the price?
A place on the course
A high-quality printed copy of the course book
Fast WiFi in the venue
What's not included?
Food and beverages. This is the no-frills, no-catering price. But the venue is right in the heart of the West End, so many options for food and drink nearby :)
What programming language do we work in?
I'll be demonstrating in Java, but you can tackle the exercises in any OO language you like.
What should I bring?
Laptop with power adaptor
An appropriate editor or IDE for your chosen programming language
Pen/pencil and notepad
Who is this aimed at?
Any developer taking charge of their own learning, with more than 6 months experience in their chosen progamming language
Who's the trainer?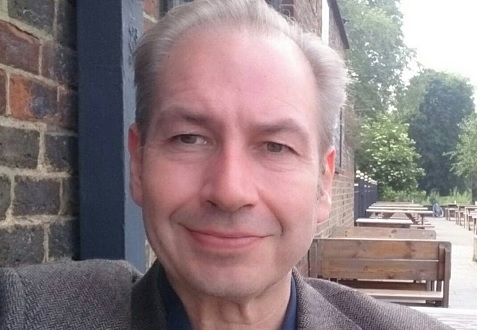 Jason Gorman will be your trainer. He designed the course and has wide experience of software development and training.
What's your code of conduct?
Codemanship is dedicated to providing a harassment-free learning experience for everyone, regardless of gender, gender identity and expression, age, sexual orientation, disability, physical appearance, body size, race, ethnicity, religion (or lack thereof), or technology choices. We do not tolerate harassment of training participants in any form. Sexual language and imagery is not appropriate for any training venue or event, including talks, workshops, parties, Twitter and other online media. Participants violating these rules may be sanctioned or expelled from the workshop without a refund at the discretion of Codemanship.