Location
Marchmont House
Greenlaw
Duns
TD10 6YL
United Kingdom
Refund policy
Refunds up to 7 days before event
Eventbrite's fee is nonrefundable.
Marchmont House Organist Simon Leach performs in duet with violinist Benedict Holland proceeded by tea and cake, and with drinks to follow.
About this event
A relaxed musical afternoon at Marchmont offering a wonderful opportunity to hear the fully restored Norman and Beard and William Hill organ from 1919 being played by House Organist Simon Leach in duet with one of the most sought after violinists in the UK, Benedict Holland.
The concert takes place in the finest room at Marchmont - Sir Robert Lorimer's magnificent Arts & Crafts oak-panelled 'gem' The Music Room.
Tea and cake will be served before the concert, and there is a drinks reception after the concert - both included in the ticket price. A perfect way to kickstart your weekend.
The programme includes two pieces by Marchmont Composer in Residence Helen Leach who is part way through a composition residency here supported by the Marchmont Makers Foundation. Her piece Blackbird's Notebook was written in our Tower Studio and inspired by the bird song heard at the dawn chorus along with the musical style of Vaughan Williams.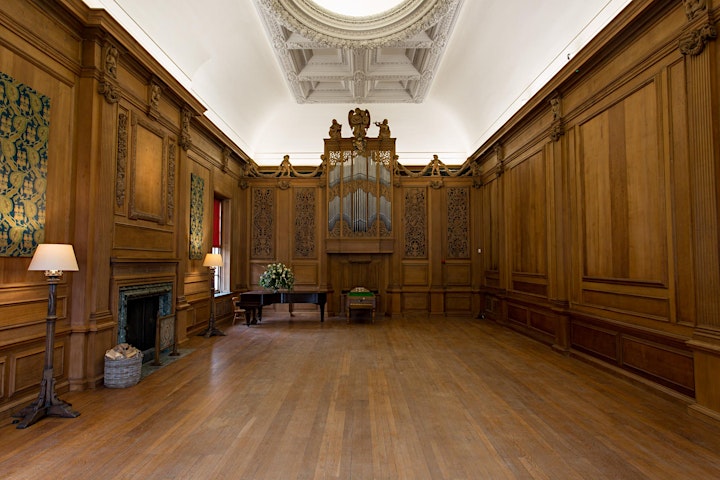 THE PROGRAMME
15:30 - Doors open - Tea & Cake served to suit arrivals in The Music Room until 16:15
16:30 - Concert begins in The Music Room
Melrose Rhapsody - Helen Leach
Suite for Violin and Organ (Op.166) - Joseph Rheinberger
The Blackbird's Notebook - Helen Leach
Capriccio - Naji Hakim
17:20 - Concert ends (approx)
- Drinks reception in The Saloon - wine will be served along with soft drinks (included).
18:15 - Event ends
CONCERT TICKETS £20 plus Eventbrite booking fee (£22.30)
Please note, standard seating is unreserved.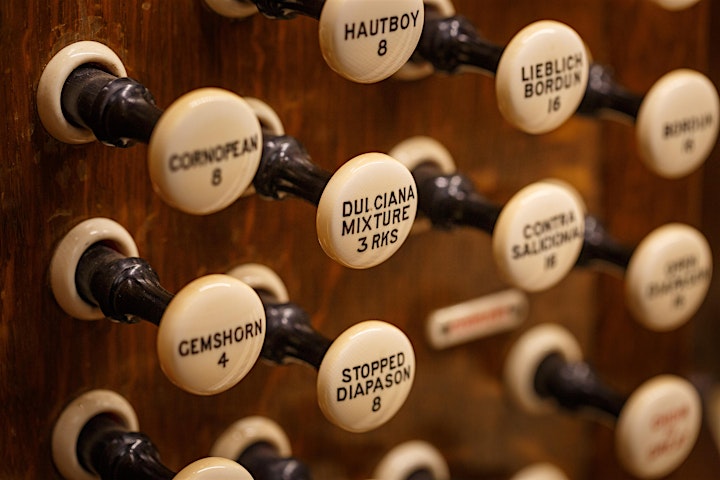 FANCY HOUSE TOUR THE SAME AFTERNOON?:
There is a House tour at 13:30 (until 15:00) the same day which can be booked by clicking here there are a limited number of spaces still available.
WHY NOT STAY THE NIGHT?
See below for residential options with additional dinner with the artistes, overnight stay in the house, Full Marchmont breakfast and House tour with Curator, Francis Raeymaekers.
As well as tickets to attend the concert we are offering a very limited number of people an opportunity to stay for one night and have dinner with the artistes in the Old Kitchen Gallery (below) with drinks included, bed and breakfast, plus an exclusive guided tour of the house on the Saturday with the Curator Francis Raeymaekers and just enough time to allow you to unwind in the comfort and splendour of Marchmont House, the recently restored 'Grade A' listed Palladian mansion awarded the Historic Houses/Sotheby' Award in 2018.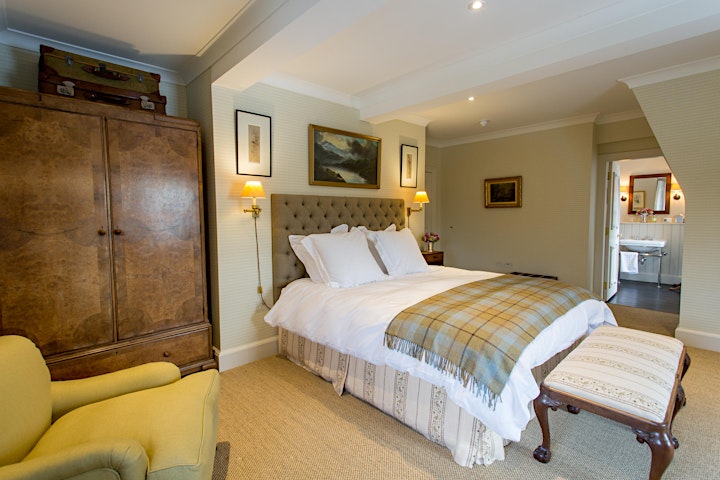 Based on two people sharing, rooms have King-sized beds* and are all en-suite with a bath and shower, though a limited number of single occupancy rooms with en-suite shower are also available without a supplement. There are also two 'State bedrooms' with four-poster beds, baths and showers for you to choose.
Concert event plus artistes dinner, bed and breakfast for one night and House Tour for Two - in State Room £450.00
Concert event plus artistes dinner, bed and breakfast for one night and House Tour for Two - in King Room £375.00
Concert event plus artistes dinner, bed and breakfast for one night and House Tour for One - £225.00
Prices above are exclusive of the Eventbrite booking fees. Please contact us directly for payment options before booking.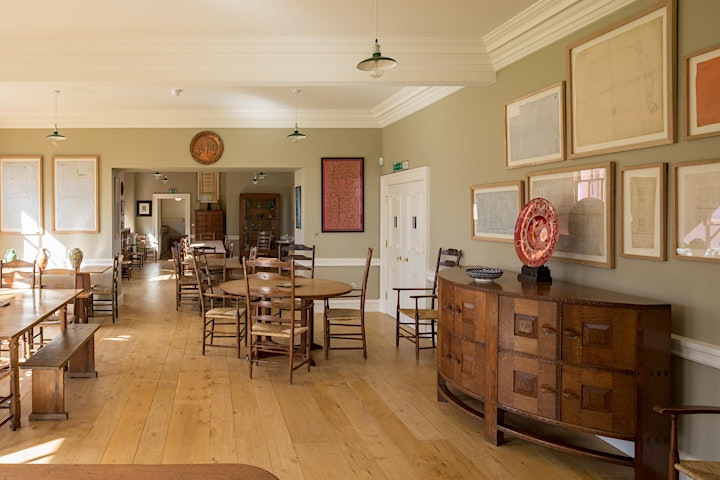 Important details about this event
Our normal cancellation period is 7 days in advance, please note that Eventbrite fees are non-refundable.
Should we cancel the event for any reason you will receive a complete refund.
Covid-19 advice and Refund Policy
Given an apparent increase in Covid-19 cases we would like to remind you of the current advice from the Scottish Government on the matter:
All covid rules and restrictions have been lifted in Scotland, but the virus has not gone away.
Use 'Covid sense' to help protect yourself and others:
Get your vaccine when offered to ensure you are fully protected
Stay at home if you're unwell with symptoms or have a fever
Open windows when socialising indoors
Wear a face covering in indoor public places and on public transport
Wash your hands to protect yourself
Care for yourself and others to help slow down the spread of the virus and reduce pressure on our health services.
If you have any concerns at all, and don't have access to a test, then we would ask you to err on the side of caution, and to postpone your visit.
Our normal cancellation period is 7 days in advance. Please note that Eventbrite fees are non-refundable however we will happily offer a refund or a credit for a later date for Covid related issues, please do get in touch.
Should we cancel the event for any reason you will receive a complete refund.
___________________________________________________________________________
Biographies
Simon Leach graduated from the Royal Northern College of Music in 1992 with the Alice Shawcross Organ Award. At the RNCM he studied organ with Gordon Stewart, harpsichord with David Francis and piano with David Lloyd. He regularly performed with RNCM Symphony and Chamber Orchestras. He appeared in master classes with Daniel Roth, Olivier Latry, Susan Landale and Jacques Van Ootmerssen. A RNCM travel bursary enabled Simon to travel to Paris to receive some coaching on the interpretation of the compositions of Naji Hakim with the composer.
After graduating Simon was appointed organ scholar at the Liverpool Metropolitan Cathedral of Christ the King where he accompanied the choir for services, concerts and on several European tours. Since leaving the Cathedral Simon has combined his work as a freelance performer with a busy private and school teaching schedule. He is on the instrumental teaching staff at ESMS Edinburgh and Manchester University and is very much involved in the musical life of both.
Simon has performed on the piano, organ and harpsichord with the Royal Liverpool Philharmonic Orchestra (including Austria and Germany tour), The Hallé, Manchester Camerata, Northern Sinfonia. London Festival Orchestra and the Northern Chamber Orchestra. (Including a solo performance of Kenneth Leighton's Harpsichord and Recorder Concerto with John Turner)
He has given solo organ recitals in many of Great Britain's Cathedrals and Concert Halls including Westminster, Newcastle, Coventry, Manchester, Chester Cathedrals and the Reid Concert Hall, Edinburgh. He first performed in the USA in 2010 at the Cathedral of St Patrick New York and has returned to America on subsequent occasions performing again at St Patrick's and at the Church of St Thomas 5th Avenue. In February 2017, Simon gave his hugely successful debut recital at Notre Dame Cathedral, Paris.
Simon performs regularly for radio broadcasts and is on the team of organists for the BBC Daily Service which is broadcast live on BBC Radio 4. He has also played the organ on several editions of Coronation Street and the Christmas Carols with Corrie.
He is currently the House Organist at Marchmont House in the Scottish Borders and the Canongate Kirk, Edinburgh.
Benedict studied at the Royal Academy of Music with Manoug Parikian and was subsequently a prize winner at the Royal Northern College of Music, where he studied with Yossi Zivoni.As a chamber musician, he was a founder member of the Matisse Piano Quartet and the Music Group of Manchester, broadcasting regularly for the BBC, recording, and undertaking British Council tours.
He is currently a member of virtuoso ensemble I Musicanti and of the Victoria String Quartet whose acclaimed début concert took place in 2017. As an experienced orchestral leader, he has guest-led many of the UK's major orchestras, including the Hallé, Royal Liverpool Philharmonic, Northern Sinfonia, Bournemouth Symphony Orchestra, City of Birmingham Symphony Orchestra, Scottish Ensemble, Orchestra of Opera North and BBC Philharmonic and was leader and Artistic Advisor of chamber orchestra, Sinfonia Vivia from 2001-2019.
Ben has always been a champion of contemporary music and of working with living composers and has been the contemporary ensemble, Psappha's violinist since 2010. Highlights with Psappha have included working with the late Sir Peter Maxwell Davies and more recently, taking Klas Torstensson's Violin Concerto to a two-week residency at Hong Kong Academy for Performing Arts, premiering Mark Simpson's chamber opera Pleasure, and Mark-Anthony Turnage's Black Milk.
Ben has always put teaching at the heart of his work, at the RNCM where he was awarded a professorship in 2016. He also teaches a class of talented young violinists at the Junior RNCM gives consultative classes in orchestral and contemporary techniques at Birmingham and Trinity Laban Conservatoires and professional development lessons and classes for professionals throughout the UK.
Ben's violin is a rare Rogeri, c.1710.
Helen Leach
Born in Hawick, in the beautiful Scottish Borders, Helen enjoyed a rich and diverse musical upbringing, becoming Principal Clarinet of both the National Youth Orchestra of Scotland and National Youth Chamber Orchestra of Scotland. Gaining a place to study clarinet, piano and academic music at the Royal Northern College of Music in Manchester, a Virtuosi Society bursary enabled a period of study with Gervase de Peyer in Washington DC.
Helen graduated in 1996 going on to follow an exciting and varied career in and around Manchester for many years whilst raising a young family. As well as teaching, performing and directing across a huge spectrum of styles, she has directed the music for live BBC broadcasts, including her own compositions and arrangements on Radio 4.
Helen is delighted to have now returned to her homeland with her husband Simon and their children and is loving her new lifestyle in this beautiful part of the world, combining instrumental and theory teaching with composition. Last May she composed a Fanfare and arranged music for Prince William's trip to Edinburgh and has composed music for other recent royal milestones for her husband, Simon, to play at Canongate Kirk in Edinburgh. She has recently conducted and arranged music for BBC Songs of Praise which will be screened in November.
Helen was deeply thrilled to be invited to be Composer in Residence for Marchmont House in May of this year and, inspired by the exceptional birdsong and natural beauty of the Marchmont Estate, composed The Blackbird's Notebook sitting in the Tower. As part of the vibrant community of artists at Marchmont, her music reflects her wonder for creation and seeks to express the worth of all life.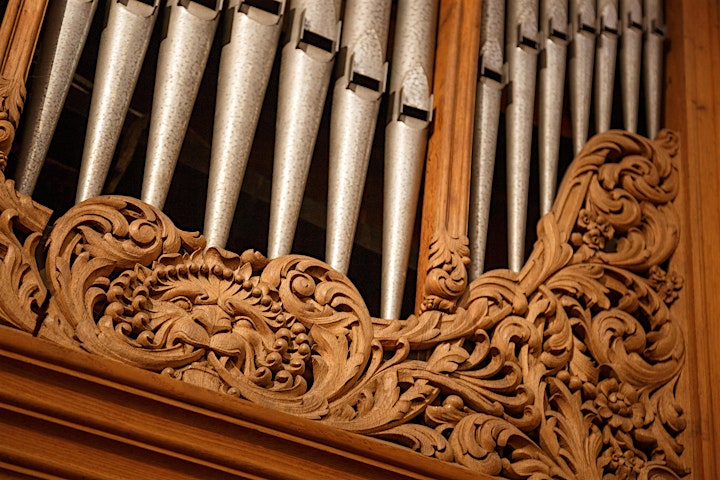 ABOUT THE PIPE ORGAN
The Marchmont Pipe Organ is by Norman and Beard and William Hill
The first specification for Marchmont's pipe organ dates from October 1914, issued by Norman & Beard Ltd. By the time of the final installation in 1919, the firm had amalgamated with William Hill Ltd and the combined company enjoyed a 'golden period' until the early 1920s during which they produced many large instruments, the most notable being at Norwich and Litchfield cathedrals. The gradual demise of church building in the 1920s led them to cinema organ production and when that also dried up with the advent of the 'talkies', they focussed on servicing contracts until 1998 when the company was finally wound up.
The instrument, recorded in the National Pipe Organ Register as D06314 is housed in a magnificent case designed by Sir Robert Lorimer who was responsible for the design and installation of the Music Room between 1914 and 1919.
In 2016, after nearly 100 years of faithful service, it was obvious that the instrument had developed some serious issues and had become unplayable.
Forth Pipe Organs Ltd of Rosyth were entrusted with an off-site restoration which took about 12 months to complete after which a further 4 months were required to re-install the instrument behind its screen.
Dismantling and removing the instrument from its case took 4 skilled craftsmen 2 months to remove the 1,962 pipes, bellows and countless soundboards. All the bellows and motors were re-skinned. The wooden pipes were restored and new tuning sliders made for the metal ones. All the soundboards were restored and re-felted, while the blower was overhauled and new flex leads installed.
The painstaking restoration has given this historic instrument a new 100 year lease of life for the enjoyment of all here-present, now and in the future.
- Francis Raeymaekers , Marchmont Curator