Tea ceremony meditation inspired by Tao and Zen, followed by an hour of sound bath meditation with gongs, singing bowls and shamanic singing
About this Event
Sitting on the cushions on the floor we appreciate exceptional oolong or pu-erh tea in a mindful and ritualistic manner inspired by Dao and Zen.
Special grade loose leaf tea from the trees growing in the wild or from natural farming, brewed and tasted in a special set and setting, offer unforgettable sensory experience with a profound feeling of peace and stillness.
We drink tea slowly and mindfully which allows us to be fully present to the senses of smell, taste, touch, to be present to all the sounds, to all we can see, feel and sense; and through this presence to all our senses we stop the chatter of our busy minds, we stop thinking for a moment about future or past, we experience and live the actual moment, we notice beauty in tiny simple things and we can be fully present to 'here' and 'now'.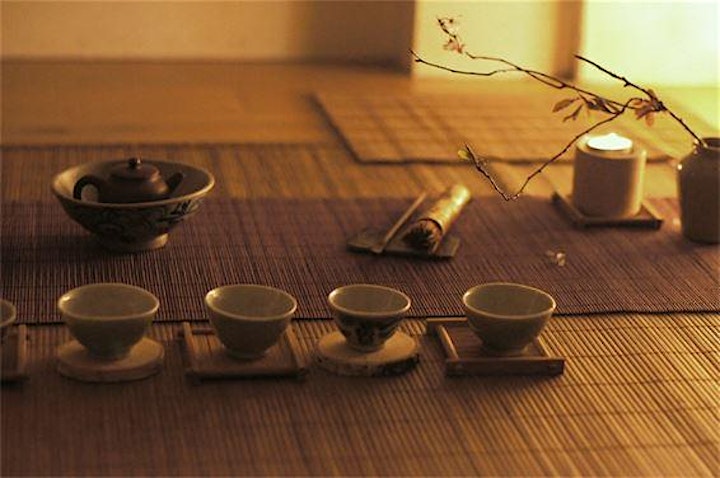 After the tea meditation we lie down on mats on the floor in the darkness to experience the sound of gongs, singing bowls and healing overtone singing. These instruments create powerful sensations felt on the body and induce a deep meditative and mysterious state, an impression of being bathed in the ocean or floating in a cosmic space, an out-of-body experience, often accompanied by rich imagery dreams.
The experience is very unique and different to each individual. Feeling of timeless nothingness, spiritual bliss, insights and healing can take place.
Occasionally unpleasant emotions can flow up to the surface as a part of a healing process, but in most cases the overall experience is blissful and ecstatic. At the end each individual receives a distant hand chi/qi energy healing.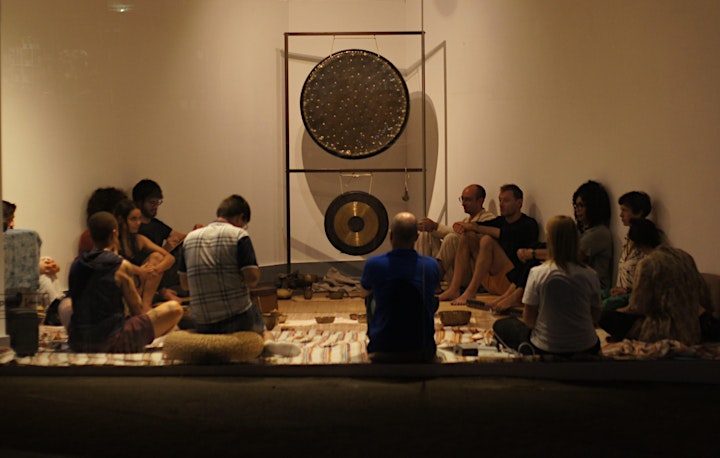 Mats and blankets provided. Limited spaces. To check last minute availability please text Kat to 07724302001.
Facilitator: Kat Bumbul is experienced and gifted sound healer (10 years), working with gongs, old Himalayan singing bowls, drums and her unique voice. She is also a ritualistic tea artist, creating sensuous tea meditations inspired by Chinese and Japanese ceremonies and Taoist and Zen philosophy. Kat studies and practices siberian shamanism, baltic rituals, kashmiri shaiva tantra, tao and dzogchen.
Kat/Sound Mysterium is available for private sound sessions including singing bowls sound massage, hand/energy healing, shamanic healing, tea ceremonies/meditations, labyrinths, workshops, art projects, retreats and tuition in sound healing & voice.
Sound Mysterium on: Facebook