Description
Once again we are pleased to offer a Tea Dance event as part of Alnwick International Music Festival 2017. Take afternoon tea and enjoy a gentle Viennese waltz or Military Two-step, or some more energetic Tango, Rumba or Quickstep routines - all to a live dance band.
Includes a light tea.
DANCING TO THE LIVE MUSIC OF 'HARMONY BRASS' - leader John Scott
with a varied programme of music & dance and a demonstration by the fabulous Lindyhoppers

Venue: the Northumberland Hall is on the 1st floor, overlooking the Market Place. Access is via a flight of stairs or by lift.
Drinks bar available.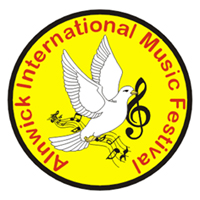 Check our website http://www.alnwickmusicfestival.com/ for more details of all our events.
Save