In this online event, tea master Mai will introduce Japanese tea ceremony rituals and tools that are specific to Hinamatsuri, aka Girl's Day
About this event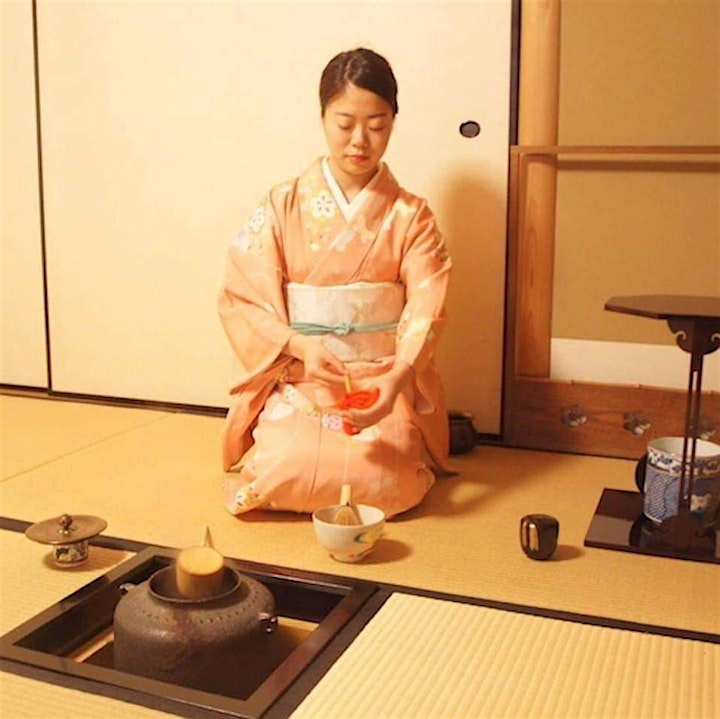 Do you miss Kyoto? Do you daydream about being in this beautiful Japanese city, wandering through temples and teashops? Well, we certainly do!
If you're like us and can't wait to visit, why not join us in an online video chat with Japanese tea master Mai from Kyoto! Our dear friend Mai has been practicing the art of Japanese tea ceremonies for 10 years and holds a Hikitsugi certificate from the Urasenke tea school.
In this virtual event, Mai will introduce us to Japanese tea rituals that she performs during the blossom season of March and Hinamatsuri, a Japanese celebration on March 3rd that is dedicated to wishing good fortune to girls. Mai informed us that there are many tea ceremony tools that are specifically used for Hinamatsuri and we're intrigued to learn more about it!
This event will take place through Google Meet. Mai will prepare a PowerPoint presentation, but we intend this to be a casual and interactive session with many questions asked! No prerequisite knowledge on tea ceremonies or hinamatsuri is required, but we will share introductory resources on both subjects to you by email beforehand. Tickets will be limited as we hope to create an intimate experience with ample opportunity for each participant to speak, ask questions and make new friends :)
If this sounds like your cup of tea (pardon the pun), why not join us!
We look forward to seeing you soon!
Note: This is not a live tea ceremony session. Instead, it is an extremely rare opportunity to chat with a tea master in Kyoto and to learn more about an ancient Japanese culture that is hardly known outside the Japanese tea ceremony world.
Date: February 28th (Sunday)
Time: 1-2PM GMT
Admission Fee: Free
Language: English
No prerequisite knowledge on Japanese tea ceremonies or hinamatsuri is required, but we will send resources on both subjects to you beforehand by email.
------ Zusetstu Store------
Hi! We're Cathy and Yukki and we run Zusetsu, a UK-based online store for quality furoshiki and other gifts from Japan. Cathy is from England and Yukki is from Japan and we love learning about our retrospective cultures! Check our website for similar upcoming cultural events, step-by-step furoshiki tutorials and our wide range of Japanese furoshiki & gifts!
Website: www.zusetsu.com
Instagram: @zusetsu_store
Organiser of Tea & Hinamatsuri: Learn About Japanese Tea Rituals Specific to Girl's Day