About this Event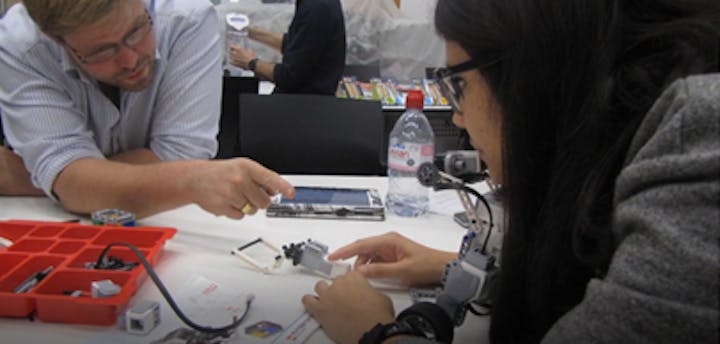 IMPORTANT: If you are a new school it is compulsory that you attend a training day!
We look forward to informing you about the robotics challenge structure, resources available and competition day. You will also have fun building, programming a completing some tasks with a LEGO MINDSTORMS Education EV3.
Timings of the day: 9.30am – 3pm finish
Some resources for the challenge will be provided on the day to new schools, so be prepared to take stuff away with you.
Lunch and refreshments: Provided for you, please advise of dietary requirements when you register for the training.
Checklist:
• Bring your school ID badge or identification with you
• Advise if you have any special requirements
• Dress code – Smart casual
Feel free to ask any questions before and during the day.