Sales Have Ended
Registrations are closed
Thank you for registering we will be in touch with further information using the email address provided. If you have any queries in the meantime please contact bryony@artsactive.org.uk
Sales Have Ended
Registrations are closed
Thank you for registering we will be in touch with further information using the email address provided. If you have any queries in the meantime please contact bryony@artsactive.org.uk
Description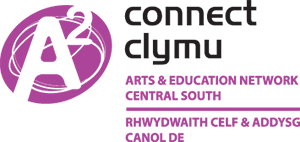 Three day visual arts and drama training for primary school teachers and artists
An opportunity for primary school teachers to learn techniques in making masks using accessible and inexpensive materials suitable for the classroom. Create a impressive masks and explore drama techniques to animate and create a character and ways that you can include these activities in your own schemes of work.
This course is part of the A2 connect arts & education network for Central South Wales' Messy rooms programme of training and CPD for teachers and artists.
Monday 7 November - Wednesday 9 November 9.00am - 3.00pm at the Bute Park Education Centre, Cardiff.
Places on the course are free to book and the network will sponsor your attendance by supporting the cost of supply staff up to £180 per day.
This course is led by Bettina Reeve and Louise Osborne from the Royal Welsh College of Music and Drama with curriculum advice from the Education Department of Cardiff Metropolitan University.
The sessions will take into account:
literacy and numeracy framework links integral to these activities as well as
cross curricular and thematic relevances
the three days will provide an immediately relevant toolkit for work in the classroom.
Mask making brings together exploration of emotions, feelings, characters movement and physicality. If you are looking for a way to inspire your Christmas show this year or for a different approach to understanding other countries, cultures and the environment this training could help.
Register here today.

**************************************************************************************
Hyfforddiant tridiau yn y celfyddydau gweledol i athrawon ysgol gynradd ac artistiaid
Cyfle i athrawon ysgol gynradd ddysgu technegau gwneud masgiau gan ddefnyddio deunyddiau syml a rhad, addas i'r ystafell ddosbarth. Byddwch yn creu masgiau trawiadol ac wedyn yn chwilio technegau i animeiddio a chreu cymeriad. Trwy'r gwaith ar ei hyd byddwch yn ystyried ac yn cynllunio ffyrdd o gynnwys y gweithgareddau yn eich cynlluniau gwaith eich hun.
Mae'r cwrs yma'n rhan o Siop Siafins, rhaglen hyfforddiant a Datblygiad Proffesiynol Parhaus rhwydwaith celfyddydau ac addysg Canol De Cymru A2:Clymu i athrawon ac artistiaid.
dydd Llun 7 Tachwedd - dydd Mercher 9 Tachwedd 9.00am - 3.00pm yng Nghanolfan Addysg Parc Bute, Caerdydd.
Mae llefydd ar y cwrs am ddim i'w cadw a bydd y rhwydwaith hefyd yn talu cost staff cyflenwi hyd at £180 y diwrnod.
Arweinir y cwrs yma gan Bettina Reeve gyda Louise Osborne o Goleg Brenhinol Cerdd a Drama Cymru. Prifysgol Fetropolitanaidd Caerdydd fydd yn cyfrannu'r cyngor penodol ynghylch y cwricwlwm.
Bydd y sesiynau'n cwmpasu:
cysylltiadau â'r fframwaith llythrennedd a rhifogrwydd

hefyd y mathau lawer o berthnasedd trawsgwricwlaidd a thematig

sut y mae gwneud masgiau yn cyflwyno chwilio emosiynau, teimladau, cymeriadau a natur y corff.

cynnig pecyn cymorth i waith yn yr ystafell ddosbarth, sy'n berthnasol yn y fan.
Ymgofrestrwch yma heddiw.