Teaching with Texts

Sunday, 14 September 2014 from 16:30 to 17:30 (BST)
Event Details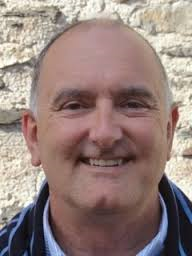 We are  absolutely delighted that Steve Smith has offered to deliver the first of two sessions which will be especially useful for teaching 6th formers but in fact will introduce techniques suitable for all!. 
Steve Smith taught French and some German in secondary schools from 1980 up to 2012. He was a HoD at Ripon Grammar School for 24 years and began writing frenchteacher.net in 2002. The latter is used by around 1000 schools in the UK.
This is how he describes his session: (in a typically modest manner!)
"Using texts is a staple of MFL teaching. This session will look at the many ways, some hopefully original, in which texts at all levels can be taught using target language almost all the time. No doubt some theoretical angles will be mentioned along the way."
Please come and join us in our Webinar room:
https://lancelot.adobeconnect.com/all-london
Please read the instructions and protocol for attending a Webinar on our page here:
http://www.all-london.org.uk/webinars.htm
The session will be recorded. 
We look forward to welcoming you!

Organiser
We are the London branch of the national  Association for Language Learning. (ALL)  See our website for full details and join the Yahoo mflresources group which we moderate for on-going discussion and sharing.
We organise regular London-based events throughout the year for local members to encourage close and sustainable networking between  people.  We are inclusive!  Although we strongly encourage people to join ALL which supports work done at a national level,  our events are open to all those who care about language learning, and we love it when people join us from other parts of the country (or the world!)
Our local events  complement events organised at a national level.   An enthusiastic and lively committee plans the  events  as shown by the online diary.  Please  contact us for further information in any way which suits you best.