Description
#TMCulture24
What's happening?

Join us at the Museum of London for a special Arts, Culture & Digital Teachmeet, combining the friendly and familiar format, with new activities and opportunities for sharing ideas.

Mixing teachers with curators and education officers from museums, galleries and arts organisations from across the UK, #TMCulture24 will bring the worlds of education, culture and arts, and digital media together, with a special focus on using digital collections - objects, artworks and the stories they tell - to support teaching and learning.

The evening will be in two parts - starting with a Ready Steady Teach panel game! The more familiar TeachMeet format will follow after the break, with drinks and nibbles kindly sponsored by Waterloo200 Legacy's 'The Age of Revolution' project.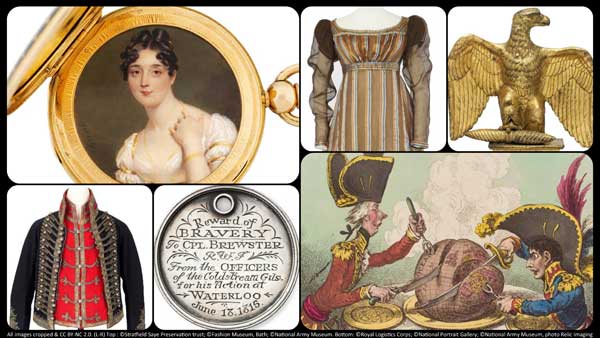 What is a TeachMeet?

Learn something new, be amazed and amused. This is an informal gathering of those curious about teaching and learning. Anyone can share great ideas they've trialled in their classroom or ask important questions. Education professionals from all sectors are welcome to take part, we're excited about bringing together cultural sector educators into the mix. The main part of TeachMeet is hearing stories about or learning from teachers. This is not an event to present about a product - this is a chance for teachers from all types of establishments to hear ideas from each other. It is about being engaged and inspired by our immediate colleagues and a load of networking too! If you've never heard of or been to a TeachMeet before, come along to listen and chat.
Sign up on the TeachMeet wiki for a speaking slot at the event, don't be shy!
This event is run in parallel with our Let's Get Real: Young Audiences conference, exploring how cultural organisations can make their digital offer more relevant to children and teenagers, and weave digital into their practice in meaningful, useful ways that will increase and deepen engagement with these young audiences.
Sponsors and partners
This Teachmeet is kindly sponsored by Waterloo200 Legacy's 'The Age of Revolution' project and by our hosts, Museum of London.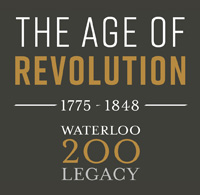 Waterloo200 Legacy is dedicated to advancing the education of The Age of Revolution (1775-1848), through the provision of bespoke educational materials, multi-media technology and partnerships in the educational and cultural landscape so as to broaden the concept of education, form an education offering suited to all key stages, whilst promoting the evolution of our nation's collective creative culture. The Age of Revolution has an incredible story to tell.
Save
Save