Description
The first TeachMeet in Angus in 2017 will have a digital theme.
The TeachMeet will be on Wednesday 8th February at Carnoustie High School from 4.30 pm to 6.00 pm.

We hope to have teachers presenting information on a wide range of digital learning tools. Including Microsoft Office 365 in Glow, Google Education, Apple Education, Coding, Blogs and much more.
TeachMeets are a fantastic and fun opportunity to learn from, and share practice with, fellow teachers. Anyone involved in education can sign up now for free below!
TeachMeet information will be uploaded to the TeachMeet Scotland site. and Digital Learning in Angus blog.
You can follow Digital Learning in Angus on Twitter @DigiLearnAngus
If you are coming to share, that's fantastic and we @andrewkbailey13 or @kelsmif will get back to you to find out some details about your topic and whether you wish to share for 2 minutes or 7 minutes.
Cakes and refreshments are available for those coming along.
Andrew Bailey and Kellie Smith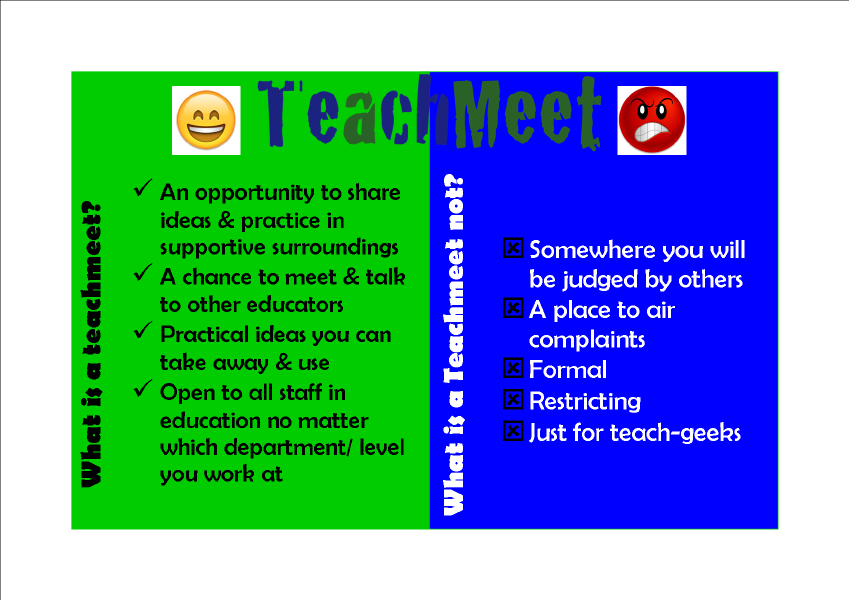 Organiser of TeachMeet Digital Angus
I am a teacher of Physics and Science at Carnoustie High School in Angus.  I enjoy learning and sharing new ideas to help other teachers and improving experiences for young people in our classes. 
I am a Microsoft Innovative Education Expert #MIEExpert and have been sharing my use of Office 365 in Glow Scotland with my colleagues in school and across Angus and more widely through my blog and Teach Meets and as part of the wider digital community.