Description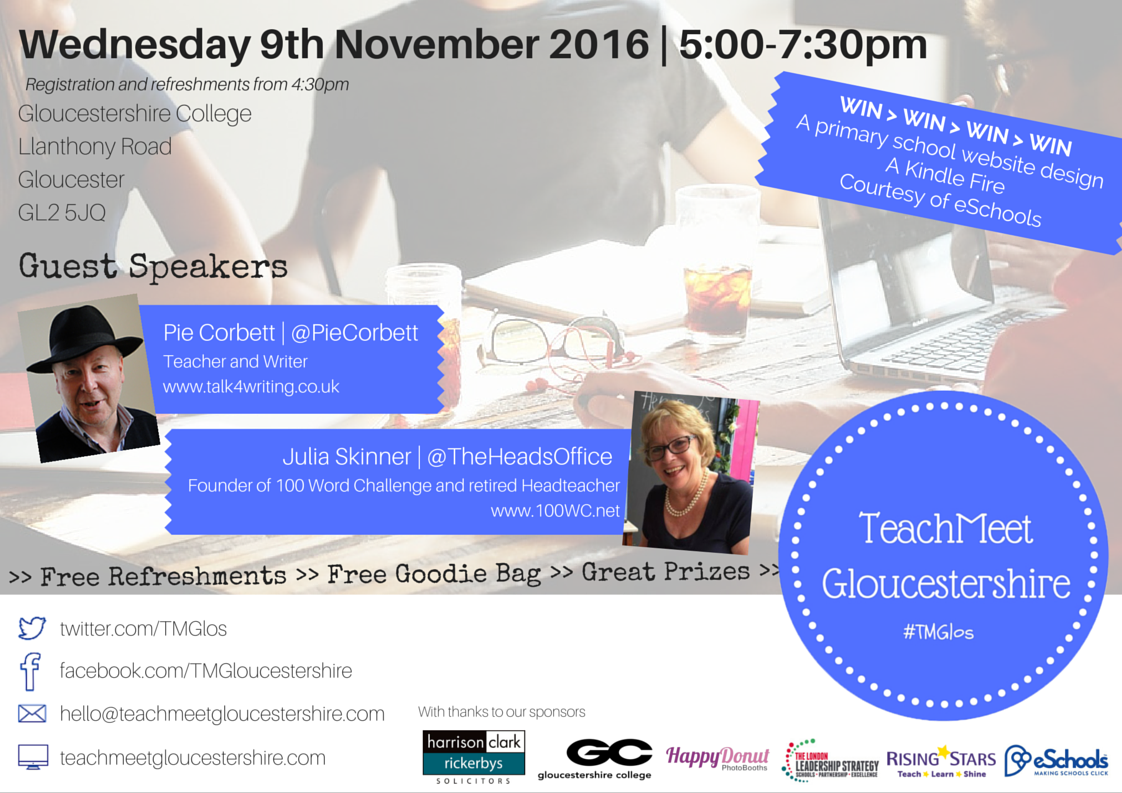 ---
TeachMeets allow teacher educators to join together and share ideas, resources and practice. TeachMeets provide a fantastic platform for reflection, curiosity and organic pedagogy whilst providing a free professional development opportunity. Participants choose to present for either 2 or 7 minutes, so the events are fast paced and full of energy. TeachMeets are organised and run by teachers for teachers.
We're really excited to announce that Pie Corbett, Julie Skinner and Matthiue de Gottal will be joining us.
You can read more about our presenters as they sign up:
We'd like to say a massive thank you to our amazing sponsors for their generosity which has enabled us to offer this event freely for teacher and provide some top notch prizes!
FAQs
You can find a range of frequently asked questions about the event on our website www.teachmeetgloucestershire.com
Is there parking at the event?
Parking is available at the campus on a first come, first served basis. There is an overflow carpark adjacent to the main college entrace (fenced gravel space, previously know as Freemans Yard accessed via the corner of Severn Road and Llanthony Road). Further parking is available at Gloucester Quays Outlet Centre (chargeable).