Description
Would you like to collaborate with colleagues across the region and gain new ideas and inspiration for your own teaching? Would you be willing to share something that has worked for you? With a focus on well-being, TeachMeet Hull and East Yorkshire is the perfect opportunity to do just that. Brought to you by The Education Alliance at Malet Lambert, this year's TeachMeet promises to be full of tried, tested and inspiring ideas for your classroom.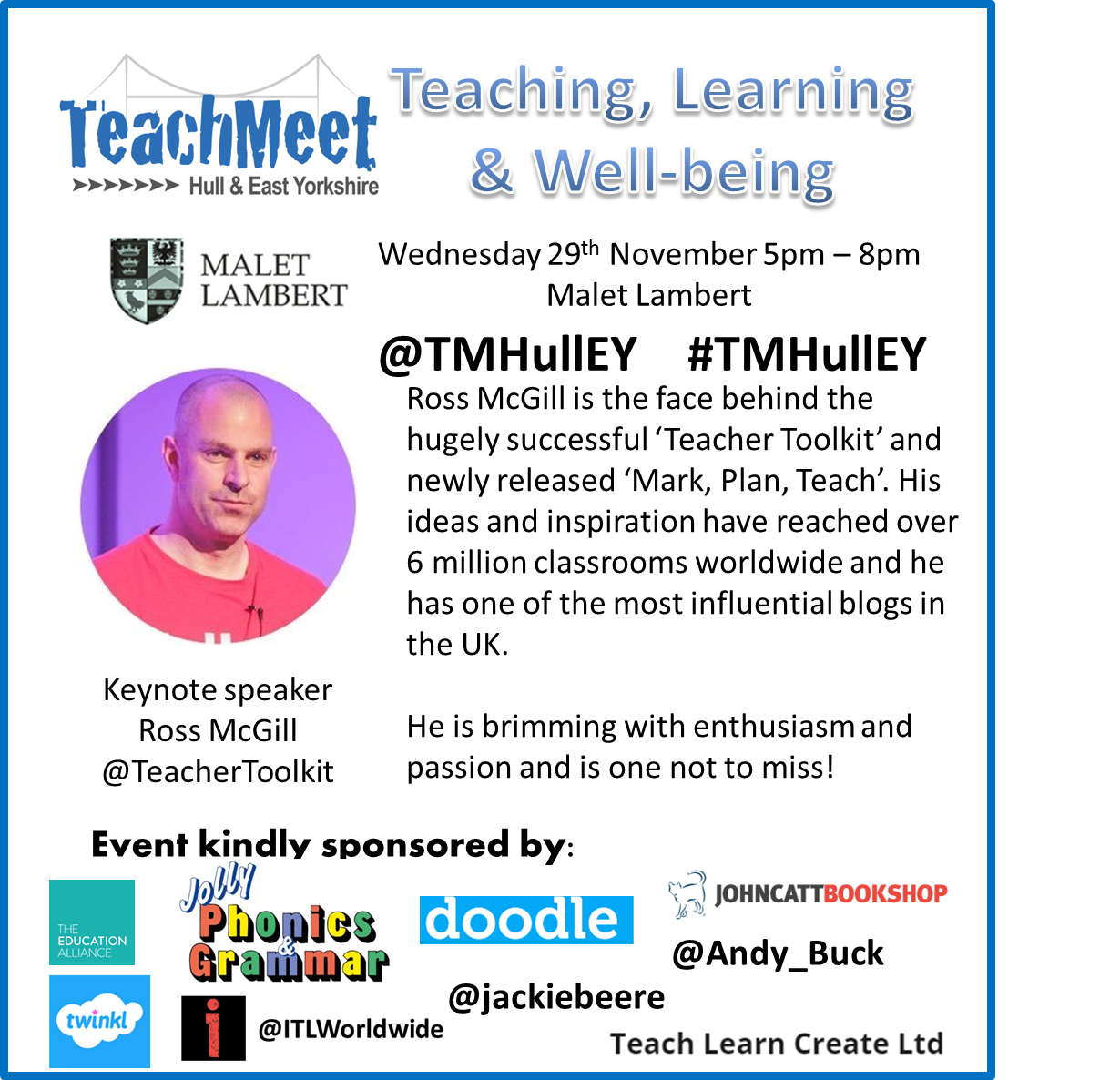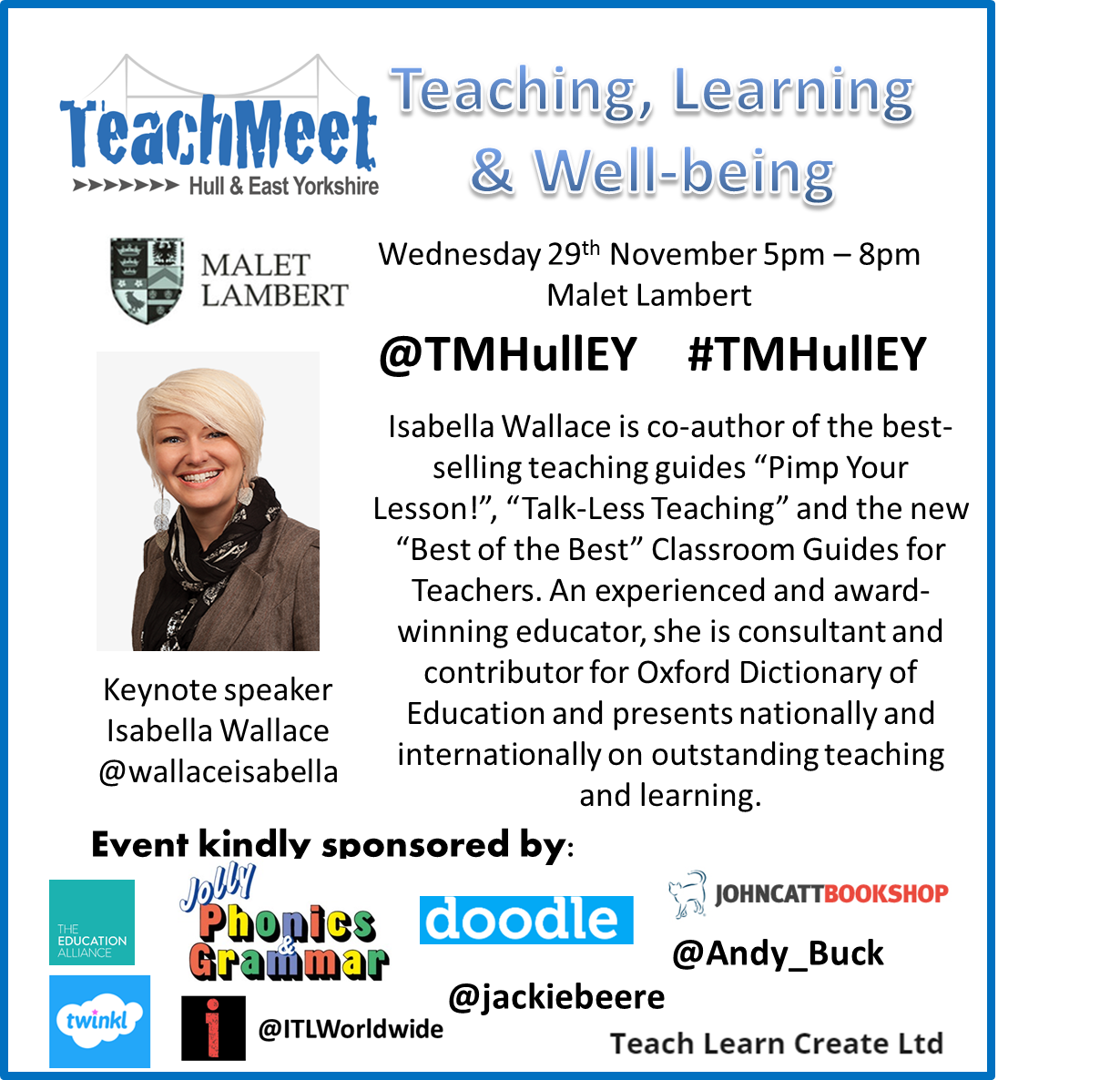 We are delighted to announce our keynote speakers as Ross McGill (@TeacherToolkit) and Isabella Wallace (@WallaceIsabella)
Refreshments and a small buffet will be available from 5pm and we aim to start at the latest at 5:30 pm. We anticipate that the event will last approximately 3 hours.

All teachers, from all phases are welcome.
Speaker sign up form: https://goo.gl/uinmNC
If you have any questions regarding this event please contact:
@rb738 for more information
Email: rachel.bakes@maletlambert.hull.sch.uk
Event is kindy sponsored by The Education Alliance, Twinkl Resources, John Catt Bookshop, Doodle, Jolly Learning, Andy Buck, 'Teach, Learn, Create', Jackie Beere and Independent Thinkers.
Places are limited, book early.