Description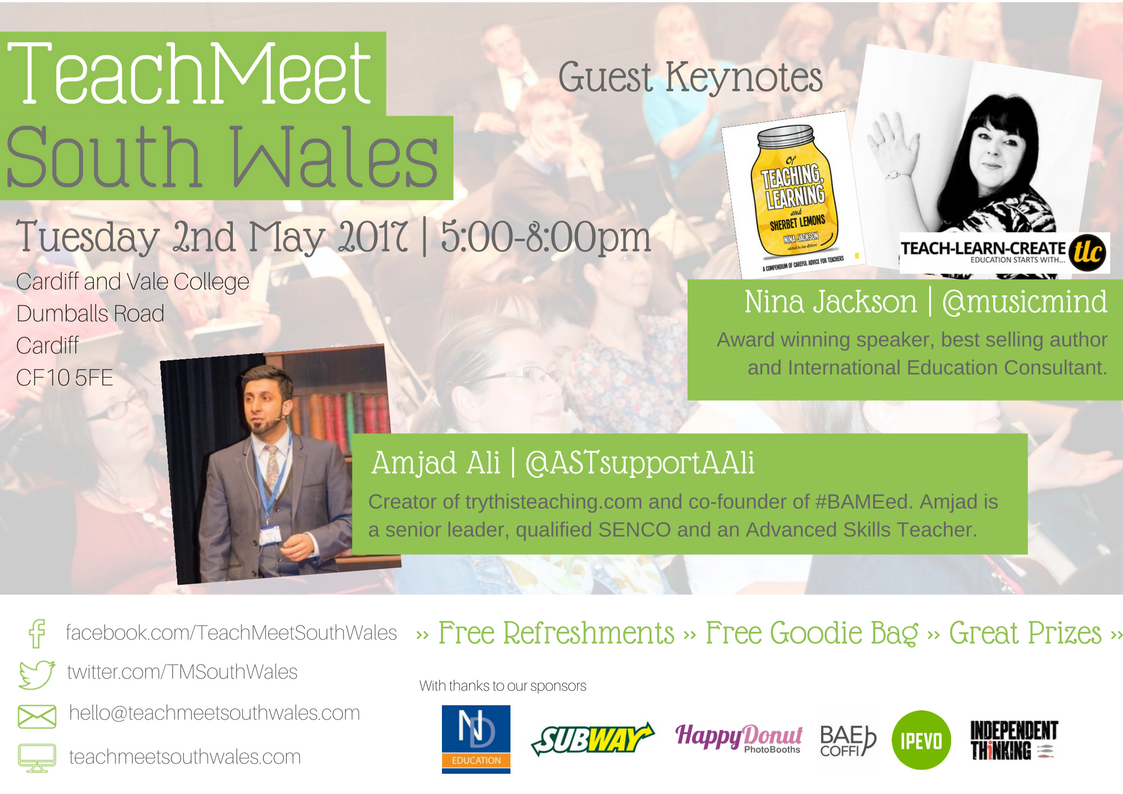 We're excited to bring our first TeachMeet event to the Welsh capital.
TeachMeet South Wales is open to any teacher, trainee or support member of staff and is a totally free to attend event!
TeachMeets provide a fantastic platform for reflection, curiosity and organic pedagogy whilst providing a free professional development opportunity. Participants choose to present for either 2 or 7 minutes, so the events are fast paced and full of energy. TeachMeets are organised and run by teachers for teachers.