Description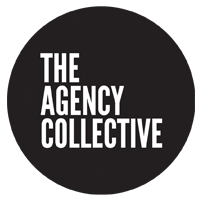 An event for CEOs, directors & shareholders of agencies – Digital, Creative, Brand, Content, Marketing, PR, SEO, Design, Video, Search, Social Media, UX & Full Service Agencies
If you're an agency owner looking to get the inside track on how to grow your agency, you're invited to join The Agency Collective, a group of ambitious agency owners that meet quarterly for dinner, insight & support - all focused on helping you grow quicker.
Team Structure At Different Stages Of Agency Growth

Whether you just started your agency or you're already managing 30 staff - having a good structure in place to accommodate high growth will naturally help keep your agency running sustainably and ensure you keep your best staff on board. Let's face it, we know no staff member wants to put in double shifts just because the agency doesn't have the right structures in place to manage the workload to come in.
The same applies for owners who are about to make their first hire - we find a lot of owners at this stage ask the same question: Should my first hire be a production person, or a project manager, or a new business developer?
Spencer Gallagher, our speaker on the night, learnt it the hard way:

He started his agency Bluehalo from a shed in his mom's back yard and grew it to 50+ staff - but during that time, Spencer went through a couple of tough periods in which many inefficiencies swallowed his profits. Luckily he was able to make the right changes in team structures that allowed him to eventually line up his agency for a £10m+ sale to Gyro.
Spencer (Co-Founder of Agency Managing Consultancy Firm Cactus) now advises 40 of the UK's top performing independent agencies on the same topic and this event is your chance to hear what he teaches them to grow fast, yet sustainably.
Timings for the dinner
- 6pm – Drinks & networking with other ambitious agency owners to build potential partnerships and make friends

- 7pm – Dinner & presentations
- 10.30pm – Inspirational conversations at the bar until late...
Please note that tickets are non-refundable. However, if you can no longer make it, please let us know at least 7 days before the event and we'll give you a credit to use for future events.
If you can't attend, click here for more upcoming Agency Collective events

This event is in partnership with Bristol Media, who facilitate collaboration and growth within the region, delivering projects, events and opportunities for their 500+ members. Click here to find out more about the great work they do.