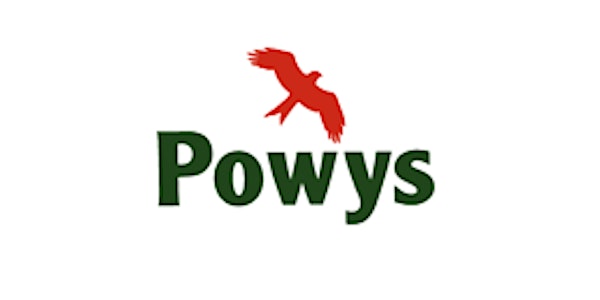 Team Teach 12 hour accredited training course - Caereinion
Positive Behaviour Management Level Two - 2 day course
About this event
Our Area Behaviour Managers will be facilitating this course.
Positive Behaviour Management Level Two is a two-day course designed to deliver proven, safe strategies for anyone managing challenging behaviour in medium-risk settings. It provides an understanding of the causes of challenging behaviour, along with respectful, supportive and practical strategies for de-escalation and crisis intervention. All techniques that we teach are situated within an approach to behaviour management which seeks to minimise the need for physical intervention and maintain positive relationships.
Aimed at individuals who support people with documented special needs or challenging behaviours, and who may pose a risk to themselves or others, the course will provide a thorough grounding in practical behaviour management strategies. It will equip individuals with a sophisticated understanding of challenging behaviour, and the social and legal context around its management. It will cover strategies of personal safety, teamwork and de-escalation, as well as teaching effective positive handling techniques: these include guiding, escorting and safe holding in various positions.
The course will also cover documentation and legal guidance, as well as best practice when reporting and reviewing incidents. Everything will be delivered across an invigorating day that is fun whilst also serious, and focused on developing teamwork, co-operation and morale.
Following booking on Eventbrite you will be contacted to provide further information for registration with Team Teach.
Cost of training is £200/delegate, schools will be invoiced once places have been confirmed.
Bydd ein Rheolwyr Ymddygiad Ardal yn hwyluso'r cwrs hwn.
Mae Rheoli Ymddygiad Cadarnhaol Lefel Dau yn gwrs dau ddiwrnod sydd wedi'i gynllunio i gyflwyno strategaethau profedig a diogel i unrhyw un sy'n rheoli ymddygiad heriol mewn lleoliadau risg ganolig. Mae'n rhoi dealltwriaeth o achosion ymddygiad heriol, ynghyd â strategaethau parchus, cefnogol ac ymarferol ar gyfer tawelu sefyllfa ac ymyrryd mewn argyfwng. Mae'r holl dechnegau yr ydym yn eu haddysgu o fewn dull tuag at reoli ymddygiad sy'n ceisio lleihau'r angen am ymyrraeth gorfforol ac i gynnal perthynas gadarnhaol.
Wedi'i anelu at unigolion sy'n cefnogi pobl ag anghenion arbennig neu ymddygiad heriol wedi'u cofnodi, ac a allai beri risg iddynt hwy eu hunain neu i eraill, bydd y cwrs yn darparu sylfaen drylwyr mewn strategaethau rheoli ymddygiad ymarferol. Bydd yn rhoi dealltwriaeth soffistigedig i unigolion o ymddygiad heriol, a'r cyd-destun cymdeithasol a chyfreithiol sy'n ymwneud â'i reoli. Bydd yn ymdrin â strategaethau diogelwch personol, gwaith tîm a chamau i dawelu'r sefyllfa, yn ogystal ag addysgu technegau trin cadarnhaol effeithiol: mae'r rhain yn cynnwys tywys, hebrwng a gwahanol ffyrdd o ddal rhywun yn ddiogel.
Bydd y cwrs hefyd yn cynnwys dogfennau a chanllawiau cyfreithiol, yn ogystal ag arfer gorau wrth adrodd ac adolygu digwyddiadau. Bydd popeth yn cael ei ddarparu ar draws diwrnod bywiog a fydd yn hwyl ond hefyd yn ddifrifol, ac yn canolbwyntio ar ddatblygu gwaith tîm, cydweithrediad a morâl.
Ar ôl i chi gadw lle ar Eventbrite byddwn yn cysylltu â chi i ddarparu rhagor o wybodaeth er mwyn cofrestru gyda Team Teach.
Pris: £200 pob mynychwr (Bydd ysgolion yn cael eu hanfonebu unwaith y bydd y lle ar y cwrs wedi'i gadarnhau)
Organiser of Team Teach 12 hour accredited training course - Caereinion