Description
We are looking to grow the company over the next 2 years and we would love to meet like-minded colleagues who might be able to help us on our exciting journey! With this in mind we are hosting a networking and information sharing session on 2nd February (10am - 12.30pm) at our beautiful HQ at All Souls in Bolton.
This session will be an opportunity to learn more about Boo as an employer, meet some of the team, find out about the opportunities available, learn about our values and approach and grab a cuppa.
A little more about who we are...
There are two areas of focus for the business;
1.

Coaching and Consulting – focused on large scale delivery of learning and coaching opportunities

2.

Solutions – focused on supporting sole traders and small businesses with their administrative tasks
Bolton-based Boo Coaching & Consulting Limited is a world-class organisation providing internationally recognised executive coaching and learning solutions. Founded in 2012, with a vision to deliver enjoyable and professional programmes, Boo has developed a reputation for delivering solutions tailored to its customers needs whilst living its values. With a wealth of expertise, Boo provides challenging, enjoyable and transformational development for learners on subjects including strengths based approaches, building confidence, leadership development, wellbeing, coaching and mentoring skills.
Over the last 5 years our team have been involved in a range of multi site learning programmes with many organisations and have had a particularly positive impact working with and across communities.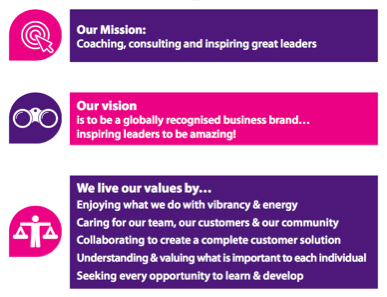 Visit our website for more information or find us on Facebook and Twitter