Description
An Interactive workshop, for the whole team to demonstrate effective ways to cultivate and enhance team work.
Please bring all members of your team especially dental nurses, receptionists and practice managers to this highly enjoyable evening.
This seminar will be hosted by Oxford Section BDA Chair Jane Lelean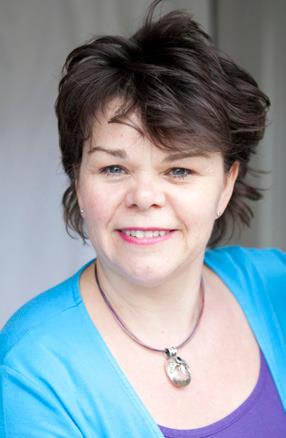 Jane is a former local dentist and one of the UK's leading dental business coaches and trainers. Her clients call her "The practice expert" because of the transformational results that she achieves with her clients and their practices
Jane works with dental practices and other businesses over the UK and worldwide helping them generate
More patients
More money
More time
More reliable team
Rapid and sustainable results.
Jane is the founding member and lead coach for The Institute of Dental Business.
Since selling her practice, Jane now has 'damp' fingers. She retains her passion for dentistry and works providing emergency services cover, prision dentsitry,delivering dentistry for the homeless and working in the refugee camps in Greece.
Jane is an active trustee fand UK clinical director or Dentaid and in 2016 ran her first marathon to raise awareness and money for this dental charity.and in April 2018 will be running a second time to continue to raise funds and awareness for Dentaid.
Outside dentistry her hobbies include, nutrition, horse riding, running, gardening
Aims:
For you to consider and understand the signs and consequences of a failing team and the advantages of a fantastic TEAM

To give you a framework that will enable you and your colleagues to create a fantastic team through using TEAM
Objectives:
For you and your colleagues to have an opportunity to share ideas and improve your teamwork to improve your practice.
Learning outcomes:
Factors that contribute to failing or fantastic teams

Tips, tools and ideas that can be easily and immediately implemented into your practice.
GDC development outcomes:
This seminar will contain elements of all 4 GDC development outcomes
A (1) Effective communication with patients, the dental team and others across dentistry, including when obtaining consent, dealing with complaints, and raising concerns when patients are at risk;
B (2) Effective management of self and effective management of others or effective work with others in the dental team, in the interests of patients; providing constructive leadership where appropriate;
C (3) Maintenance and development of knowledge and skill within your field of practice;
D (4) Maintenance of skills, behaviours and attitudes which maintain patient confidence in you and the dental profession and put patients' interests first.
Learning content:
Failing and fantastic teams

5 magic questions

The 4 C's to a fantastic team

T.E.A.M.-work the key to your success
This event is compliant with the new GDC enhanced CPD. following the event you will be sent a link to follow to obtain your certificate.
For the 2017-18 season of Oxford BDA evening lectures food will be included in the main ticket price. However, a complimentary food ticket MUST be booked by Sunday 11th March 2018. Without a booked ticket, the Oxford BDA cannot guarantee food will be available.
All tickets bought on the door carry a £10 surcharge and food tickets purchased on the door are £15 each.