Description
Tech Australia | London Tech Week 2017
Home to Atlassian, Freelancer, Seek, CultureAmp, Canva, Envato, Vend, and so many more, Australia has cemented its position as one of the world's fastest growing hubs for tech. Global tech unicorns such as Slack, Square, Zendesk, TransferWise and Twitter all call Australia home for their regional HQs.
The opportunity is there - the digital market is forecast to reach A$139 billion by 2020. With strong economic growth, a national culture of can-do innovation and a sophisticated market of tech consumers, Australia is the next big place for tech companies to discover.
Join us to hear from those who have already discovered the opportunity at the Tech Australia briefing and reception on at Australia House in London on Tuesday 13th June 2017.
What you can do to make Australia your next big market?
---
Keynote Speaker

Michael Harte, Group Head of Innovation, Barclays
As an advocate of Open Systems, Agile and Lean processes, Michael is always looking at applicable technologies and services to meet opportunities for customers and create valuable business solutions. He has experience in strategy, transformation, operational and service excellence. His current focus is maximising value through innovation - Investments and delivery of services, platforms and capabilities for the creation of enterprise value.

Before joining Barclays, Michael was Group Executive of Enterprise Services and Chief Information Officer at the Commonwealth Bank of Australia Group (CBA), where he was responsible for group-wide retail and institutional banking systems and operations, brokerage, wealth and asset management systems. Together with his team, Michael transformed CBA into one of the most respected customer focused and technology leading banks in the world.
---
Partners

With thanks to our sponsor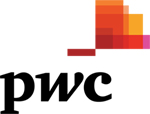 Terms and conditions
By registering, guests agree to share their information with Australia-United Kingdom Chamber of Commerce and the event partners.
Cancellation and refund policy
Only guests registered will be admitted. Please bring photo identification and confirmation of your booking for entry to Australia House.
Australia-United Kingdom Chamber of Commerce reserves the right to cancel or postpone an event to an alternative date. All registered participants affected by such a cancellation or postponement will be offered a full refund of the ticket price.