Description
American Express are delighted to hold an evening of networking and discussion in support of the Brighton Spring Forward Festival 2019. The evening will feature six lightning talks and a Q&A panel presented by inspiring women from diverse backgrounds working in technology at American Express. The topics covered will include disruptive technologies, agile concepts, career challenges and personal experiences.
#1 – Katrina Roberts is a Senior Vice President and Unit CIO for Global Commercial Services. She serves as executive sponsor for American Express' Women in Technology diversity network and mentors women working in technology at all levels. Katrina will discuss how technology is helping to transform the company, keeping it competitive with multinational financial services corporations and fintechs.
#2 – Anna Wilde is an Engineer and recent graduate of Brighton University with a BSc in Computer Science. Anna will give an introduction to Machine Learning and discuss how to approach Machine Learning problems.
#3 – Madhu Roy and Shilpa Arora are Senior Engineers who will offer their insights into working in the technology industry, including challenges they have faced and support they have received to help progress their careers.
#4 – Sophie Davies-Patrick has worked in technology all her career, starting as a coder and currently serving as an Engineering Director. She will discuss Autonomy, Mastery and Purpose, a model that casts out reward and punishment as motivational tools and instead focuses on what it takes to make people really care about what they do.
#5 – Siobhan Shea is a Senior Java Engineer and REST API designer who has worked in our Technology organisation since 2005, starting as a Business Systems Analyst. Siobhan will give an overview of RESTful API design fundamentals, illustrated by a demo design for the fictional Cats.com internet company.
#6 – Vanessa Hackett is a Vice President in our Technology organisation whose 20-year career began when she joined American Express as an Executive Assistant. She will discuss the importance of and value the company places on diversity and inclusion within Technology, highlighting what it takes to continuously develop an environment that attracts diverse, talented people and then nurtures their talents in an authentically inclusive environment.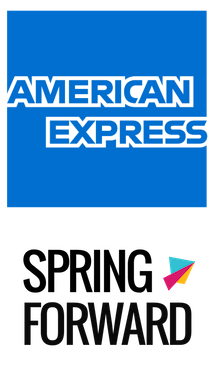 TAG: #wespringforward