Description
Join us for a deep dive into London's startup ecosystem. Meet key people, discover great coworking spaces, hear from entrepreneurs and network with the best of London's vibrant startup community.
In three short hours, Tech Connect will take you through the world of startups and the UK digital economy to really understand how digital technology is transforming industries and society.
Our aim is to help you find your bearings and set you on your way feeling empowered and motivated to make the most of London's startup ecosystem.
Tech City Intro is designed for those with little knowledge of the startup world, wondering what an accelerator is, and why we talk about unicorns – this course is the perfect start on your journey towards grasping the sector.
Corporates, public and private organisations will learn just how these startups are driving innovation and growing to impressive heights.
---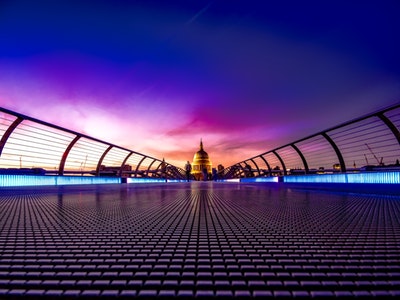 SCHEDULE
15:00
Arrive at WeWork Old Street, 41 Corsham St, London N1 6DR
WeWork is a 7 year old startup focused on the 'future of work', founded in New York in 2010. Since then, they've grown to 170+ locations around the world, and recently raised financing with a $16bn valuation. Grab a refreshment and have a look around.
15:15
Tech immersion session
In just 45 minutes, get an introduction to the world of startups and the UK digital economy, to begin to really understand how digital technology is transforming industries and society.
16:00
Tech City Walk
We'll make a quick visit to the Launch 22 social co-working space, and then walk across the Silicon Roundabout and down to Moorgate, hearing stories on crowdfunding, gentrification and bitcoin.
16:15
Quick refreshment stop, and look around Cocoon Networks
Cocoon Networks is one of London's newest co-working spaces, just off Finsbury Square, in the heart of Tech City.
16:30
Hear from the founder of one of our startup partners, learning about their journey from inception, raising money from angel investors and VCs, and vision for the future.
17:00
Introduction to SwiftScale
Learn about the SwiftScale Future of Work programme from this scale-up.
17:15
Introduction to Momentum
Hear about the Momentum "market validation" programme for later stage startups from this startup.
17:30
Head to Silicon Drinkabout
Join us at 'Silicon Drinkabout' for a drink or two, and network with London's best entrepreneurs.

---
YOUR GUIDE THIS MONTH
Halsey Huth
Halsey is a Senior Associate at Tech Connect, leading the team in product, operations and startup relations. Prior to joining Tech Connect, Halsey was an Analyst at the London-based venture capital firm Seedcamp, investing in pre-seed and seed stage startups across various sectors. He also helped launch a PropTech focused venture capital fund called ConcreteVC, sourcing early stage startup investments in the Real Estate sector. Halsey has also worked as an M&A consultant for Dunkin' Brands and a product manager for New York-based OppenheimerFunds.
---
PREVIOUS ATTENDEES SAY...
"Tech City Intro did a great job of introducing us to the major players and landmarks of the Tech City startup community."
Ally Basak Russell - Head of International Marketing, oDesk
"The speaker selection and information provided was excellent and a real eye-opener for anyone looking to find out about how the Tech City community operates and the challenges (and successes) that startups in the area face."
Anupam Sharma - Head of Business Development, Divino
"I've heard so much about Tech City but never really knew where to start exploring. The tour gave me an insight into what goes on 'behind closed doors' in what turns out to be a very open startup community!"
Dan Taylor - Director, The Giving Card
"I thought it was an excellent presentation and very engaging. Tech City UK have a finger on the pulse of what's happening in tech, our team learned a lot and we booked a workshop for another team at JLL as soon as we had finished our first session.''
Tom Brammeld - Associate Director, Central London Office Agency, JLL
---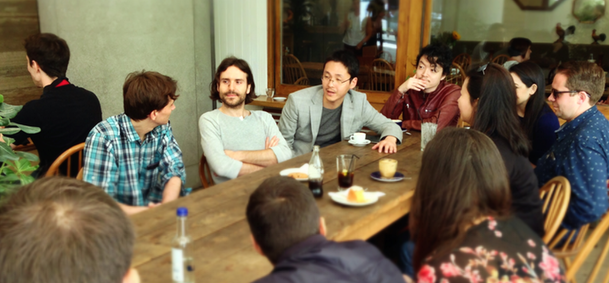 FREQUENTLY ASKED QUESTIONS
Is there a lot of walking? In total you'll be walking for around five - 10 minutes between buildings. Most locations we visit are wheelchair-accessible, but please let us know of your requirements in advance.
Is tea/coffee included? Absolutely - we want to make sure you're replenished and energised for your session.
Will you refund my ticket if I can't make it? We refund tickets when notified up to 48 hours of the event. If you notify us after that time we'll offer to exchange your tickets for a future tour date.
Can I book for a private group? We can cater for private groups of all sizes. For more information please visit our website.