How is your company participating in the Tech for Good movement? Join us for lunch to celebrate this vibrant community.
About this event
At this one-off event, we will explore the breadth and depth of Tech for Good companies across Bristol and Bath. We will consider how those of us working outside the community can support their endeavors and bring a flavour of Tech for Good to our own lives and companies.
Our panel will bring perspectives from across the political, private, and investment sectors giving us plenty of food for thought. And as if that wasn't enough, we'll also launch a new open dataset, microsite, and map to help us all celebrate and build the vibrant and growing Tech for Good community.
Who's on the panel?
Cansu Deniz Bayrak - Senior Partner Bethnal Green Ventures
Nick Davies - Emortal COO, Supernova Founder, Co-founder Single Organising Idea
Richard Male, Founder Next Venture Studio and Investment Committee Member Bristol City Fund
Lucy Preston, Programme Director, Learning with Parents
What's the agenda?
12:00 - 12:30 Arrive and grab a bite to eat
12:30 - 13:15 Panel discussion
13:15 - 13:30 Launch of microsite, open dataset and map
13:15 - 14:00 Networking and more lunch
A lunch, on a Friday?
Many amongst us will have been celebrating the wider tech community on the evening of Thursday 14th October at the SPARKIES so why not extend the celebrations and join us for lunch? We will have some tasty food supplied by Kate's Kitchen and some refreshing beverages for one and all.
Who's behind all this?
This project is a collaboration between TechSPARK and Rocketmakers.
TechSPARK is a not-for-profit community whose mission is to strengthen the tech ecosystem in Bristol, Bath, and Wiltshire. We engage over 35,000 a month through events, community management, news, and our growth programmes.
Rocketmakers is a software development agency on a mission to have a direct, positive, and meaningful impact on the lives of more than 50 million people through the software they build and the support they provide.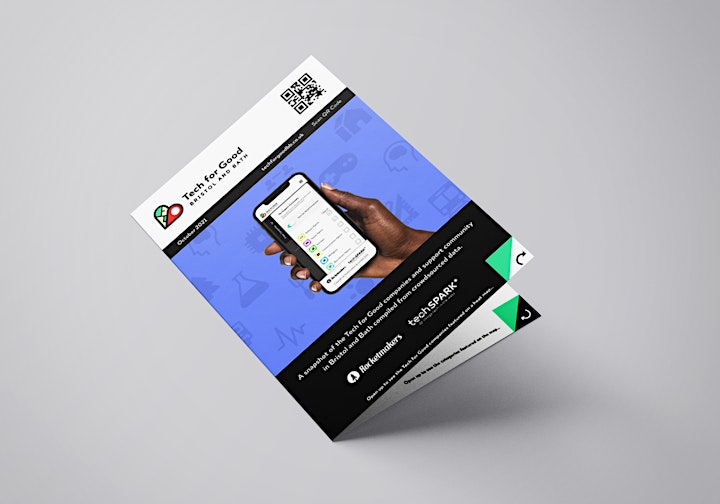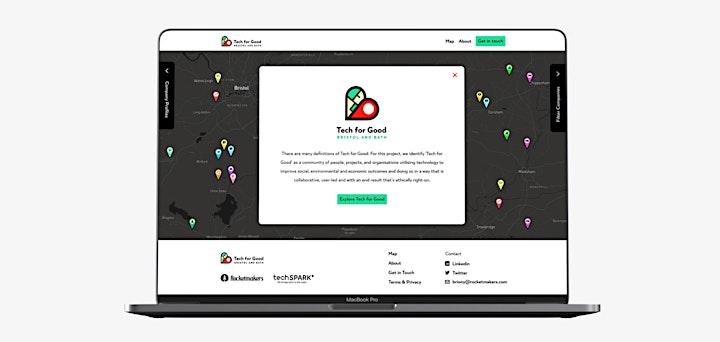 Organiser of Tech for Good Bristol + Bath, Power up Lunch
Rocketmakers is a team of Queens Award-winning software developers that build innovative software, apps, and websites for startups, scaleups, and large organisations. Founded in 2007 in Bath, England we love to build software across all sectors that will help to improve people's lives and reduce the negative impact we all have on the planet.