Actions and Detail Panel
Tech Hiring: What Developers Want from Employers
Thu 25 May 2017, 08:30 – 11:30 BST
Description
Developers are writing the script for the future. With the demand for technical talent far exceeding supply, every company is searching for its next developer. For this reason, tech recruiters face some of the biggest challenges in the recruitment industry.
What if you could spend a day in a developer's shoes?
You could learn what attracts them to new job opportunities, what makes them respond to a recruiting email, and how their working style is different than other co-workers. While Stack Overflow can't wave a magic wand and make that happen for you, they can provide you with data to help you understand and recruit developers more effectively.
About The Developer Ecosystem - Tech Hiring
Stack Overflow has their finger on the pulse of the developer hiring scene, they've put together some data on 2017 hiring trends to help you steer your search. This year, over 64,000 developers worldwide told them how they learn and level up, which tools they're using, and what they want.

In this event, you will be given an exclusive preview of 'The Developer Ecosystem - Tech Hiring, Edition 2017'
Key statistics:
59% of developers in the UK & Ireland are open to new opportunities, but just 9% are actively looking for a job.

94% of developers in the UK & Ireland say they are at least partially self-taught.
The Developer Ecosystem of the UK and Ireland:
Tech Hubs in the UK and Ireland

The Most Commonly Used Technologies Demand for programming skills

Top Benefits Offered By Tech Employers
Focus on Tech hiring:
Career Satisfaction

Job Discovery

Job Evaluation


---
Guest speakers

Natasha McArthur
Head of Talent Acquisition and Engagement @ OVO Energy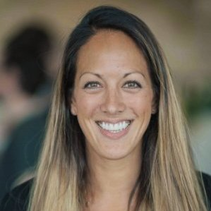 "I am currently Head of Talent Acquisition & Engagement at OVO Energy and previously managed in-house recruitment at Deloitte. My aim is to contribute to OVO's success by building an exceptional team of talented people through innovative means, by challenging the status quo and by doing the right thing. Have courage, be curious and be kind."
She'll be discussing -
Hiring, Culture and Behaviour
The importance of culture at every stage of every process

Tech behaviours and what these mean

How we get our message out there


---
Nikhil Patel
Group Digital Communications Executive, McLaren Technology Group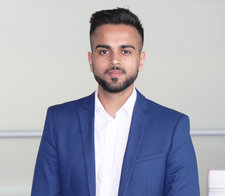 After gaining digital marketing experience at FMCG and pharmaceutical companies, Nikhil joined De Montfort University in Leicester, where he developed specialist skills in recruitment communications, and contributed to the most successful recruitment campaign in the university's history. In August 2016, Nikhil joined McLaren, with the remit to manage McLaren Applied Technologies' recruitment communications and enhance its employer brand.


---
Asa Hope
Market Expert @ Stack Overflow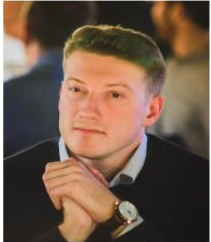 Over the past 3 years, Asa has been helping companies from seed stage start-ups to retail giants, engage with our Software Developer community. Asa specialises in helping companies across the UK and IE leverage their tech teams and align their content to the developer mindset.


---