Description
Networking event
The Tech Industry Gold Student/Employer Events are the perfect opportunity to meet with students, universities and other employers.
Over 200 students from all year groups come together twice a year in the North and South of England to meet potential employers, showcase their tech ideas at the student competitions, and be inspired by tech leaders through keynote talks and interactive skills sessions.
This year, we will be running a speed networking event to enable students to engage with employers. This is a great opportunity for you to talent spot and share your experiences. The event is not a recruitment fair, which we have run previously, and therefore does not require you to assemble large exhibition stands. However, you can bring with you on the day a small portable pull-up stand and some collateral.
And there's more...you can also take part in the following
Judge a tech student competition and give professional feedback to students.
Run a 50-minute skills session.
Take part in a panel discussion.
Meet university course leaders.
Promote your company by talent spotting and sponsoring key prizes (contact info@tpdegrees for more information).
Key benefits:
Support your CSR strategy - be part of a network that is working together to tackle skills shortages in the UK.
Create partnerships with universities across the UK.
Network with other employers from the tech sector and join the network of over 200 top tech companies in the UK.
Your company's logo will feature on TP Degrees' website and reach over 5,000 tech students and alumni.
Meet 200

+

students, alumni, employers, and academics.
Be one of the first to find out about the latest events and activities for students and employers of Tech Industry Gold accredited degrees.
Facts and figures:
50% of student attendees are females.
90% of employer attendees return to the events every year.
99% of event attendees were 'very satisfied' or 'satisfied' with the running of the events.
Find out more about Tech Industry Gold accredited degrees.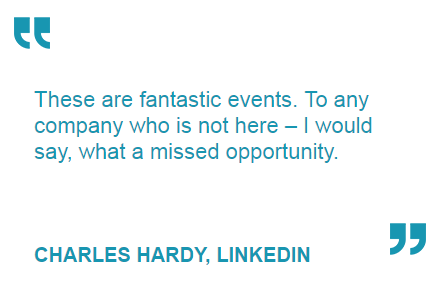 You can find Tech Industry Gold accredited degrees at the following universities: Aston, Chester, Chichester, Derby, Glasgow Caledonian, Greenwich, Hertfordshire, Lancaster, Loughborough, Manchester, Northumbria, Oxford Brookes, Queen Mary University London (QMUL), University of the West of England (UWE) and University of West London (UWL).


Once you have registered, you will be sent more information and the final agenda before the day.
FAQs
What can I bring to the event if I am taking part in the networking event?
You can bring with you on the day a portable pull-up stand. A table and two chairs will be provided. If you do not own a stand, then we can print your logo on a large piece of card, so that students can easily identify you.
Do I have to bring my printed ticket to the event?
No, but you must let the organisers know if you can no longer attend. Any additional colleagues who wish to attend must register individually.
How can I contact the organiser?
Contact info@tpdegrees.com for any event queries.