Sales Have Ended
Registrations are closed
Thanks for your interest in this event. Registration for this event is now closed. Please contact events@thedpp.com with any queries.
Sales Have Ended
Registrations are closed
Thanks for your interest in this event. Registration for this event is now closed. Please contact events@thedpp.com with any queries.
Description
Senior technology executives from major content providers and global technology companies provide an exclusive, behind-closed-doors briefing on their key priorities for 2020.
Gain unparalleled intelligence on what leading technology buyers are looking for in the short and medium term.
Get the latest thinking from inspirational and influential media leaders.
Be part of a premier networking event for customers and suppliers.
Confirmed Speakers
Tim Bertioli; VP International Operations, VICE Media
Florian Diederichsen; CTO, DAZN Group
Ian McLaren; Technical Director, Reuters
Simon Farnsworth; EVP Global Broadcast Technology and Operations, Discovery

Sinead Greenaway; Chief Technology and Operations Officer, UKTV
Bevan Gibson; CTO, ITN
Tom Griffiths; Director of Technology - Operations & Distribution Platforms, ITV

Adde Granberg; CTO, SVT
Renard Jenkins; VP Operations, Engineering and Distribution, PBS
Rainer Kellerhals; Media & Entertainment Industry Lead EMEA, Microsoft
Francois Vaillant; Engineering & Architecture Executive Director, CBC/Radio-Canada
Matthew Postgate; Chief Technology & Product Officer, BBC
Martijn van Dam; Member of the Executive Board, NPO
Orpheus Warr; CTO, Channel 4
Jamie Bolding; Founder and CEO, Jungle Creations
Del Parks; SVP and CTO, Sinclair Broadcast Group
Darren Long; Group Content Processing Director, Sky
Andy Beale; Chief Engineer, BT Sport
Barry Flanigan; Chief Product Officer, COPA90
Matthew Westrup; VP Operations, A+E Networks
Helen Stevens; Operations Officer, Content Supply & Distribution, ITV
Glyn Smith; Head of International Product for Media and Entertainment, Alibaba Cloud Intelligence
Gordon Castle; SVP Technology & Operations, Eurosport
Kate Burns ; CEO, Brave Bison

Mark Rogers; General Manager - Europe, BuzzFeed
Tamar Riley; VP Audience, Refinery29
Emily Farnworth; Head of Climate Change, World Economic Forum
Eliza Filby; Speaker, Writer, Consultant - Generations Expert and Historian of Contemporary Values
Richard Friedel; EVP - Engineering, Operations and Technology, FOX
Grant Franklin Totten; Head of Media & Emerging Platforms, Al Jazeera
Usman Shakeel; Head of Global Media and Entertainment Solution Architecture, Amazon Web Services
James Crossland; SVP - International Operations, WarnerMedia
Robert Amlung; Head of Digital Strategy, ZDF
Anshul Kapoor; EMEA Business Development Lead, Media, Google Cloud
Noel Penzer, VP EMEA, Fastly
Carrie Wootten, Director, Rise
Mario Cavestany, Vice President - Telecommunications, Media & Entertainment Industries, IBM
Juliet Bramwell, Strategic Account Manager, Google
Craig Dwyer, VP Global Cloud & SaaS Practice, AVID
Peter Sykes, Strategic Technology Development Manager, Sony
CLUB LOUNGE
Club Lounge Members Meetings replace traditional conference exhibition space, giving Members more meaningful conversations and demonstrations.
LEAD SPONSOR

SUPPORTING SPONSORS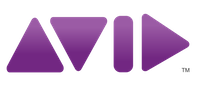 REFRESHMENTS SPONSOR

CLUB LOUNGE SPONSOR

RECEPTION SPONSOR

Please note this is a members-only event.