Description
We are Tech Nation, the UK network for ambitious tech entrepreneurs.
This fall, Tech Nation will launch its 2019 Global Tech Report in New York featuring the latest insights on global tech trends, emerging technologies and tech communities.


Scaleups are driving tech advantage for countries across the world. Tech entrepreneurs are more networked than ever, and they are accelerating growth through international connections.
By building international bridges and high-impact collaborations, we can ensure that technology delivers the most economic, and social benefit to our leading economies.
The Tech Nation Report Launch is for entrepreneurs, investors, and tech ecosystem partners.
When: Thursday 3 October 2019, 6pm-9.15pm
Where: 3XSQ, Thomson Reuters, NY 10036
Agenda
6:00 - 6:45pm - Registration and Refreshments
6:45 - 6:55pm - Welcome Remarks: Gerard Grech, CEO Tech Nation
6:55 - 7:15pm - Tech Nation Report 2019: George Windsor, Head of Insights & Diana Akanho, Senior Insights Manager
7:15 - 7:45pm - Panel Discussion: UK and US tech: Competition and Collaboration on the Global Stage
7:45pm - 7:55pm - Closing Remarks: Tim Crouch, DIT Regional Director & Head of US Foreign Direct Investment
7:55pm - 9:00pm - Drinks Reception
What to expect?
Latest insights and trends in the global tech ecosystem.

High calibre networking opportunities.

Understand how you can benefit from being part of Tech Nation's network - we can help take your business to the next level through world-class research, visas for exceptional talent and our curated suite of programmes for different stage startups
Speakers and panelists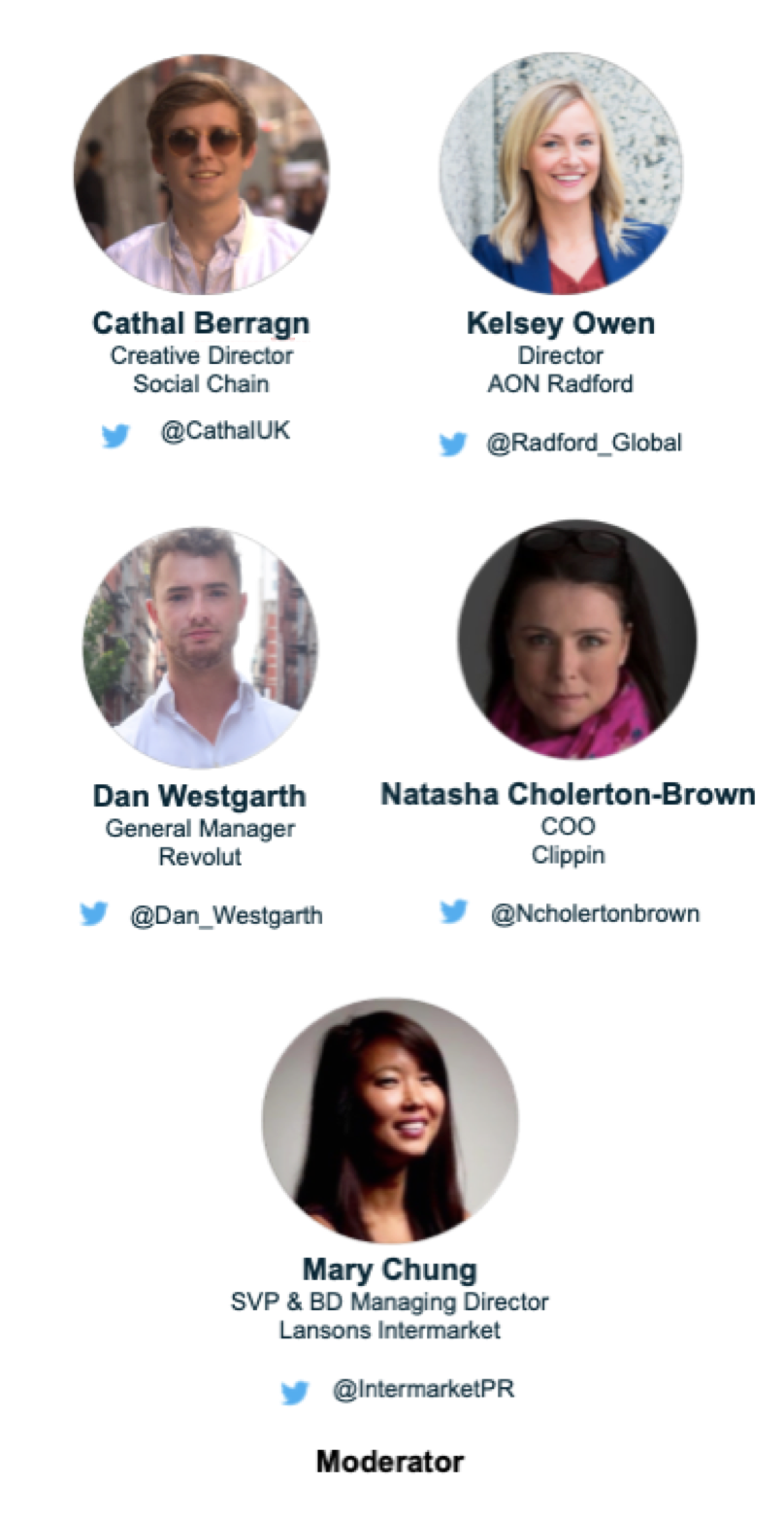 About Tech Nation
Our story began in Shoreditch in 2011, launched by the then Prime Minister David Cameron, to support the East London tech cluster known as London Tech City — or Silicon Roundabout. Since then we've been on a journey, spreading our activities to cover other parts of the UK, and have set up Tech North to run programmes across the North of England. In 2017, Prime Minister Theresa May and the Chancellor Philip Hammond announced the launch of Tech Nation, consolidating Tech City UK and Tech North's impact.

Now as Tech Nation, we're expanding our network of growth programmes, events, skills and data resources to reach all corners and clusters of the UK and major tech hubs across the globe.
Discover the companies, entrepreneurs, and partners that make the Tech Nation Network by visiting our website: technation.io.
We reserve the right to forfeit registration confirmations subject to our event venue capacity.
Organiser of Tech Nation Report 2019 in New York