Description
Tech Nation Report - UK Tech on the Global Stage
We are Tech Nation, the UK network for ambitious tech entrepreneurs.
This summer, Tech Nation will showcase its 2019 Report in Cardiff featuring the latest insights on UK tech's global performance, tech ecosystem, and emerging technologies.
Join us at Tramshed Tech for an evening of insight, panel discussion and networking, as we explore how the UK's digital tech ecosystem stacks up against global competition while discussing Wales' role specifically.
This is an event bringing together founders, entrepreneurs, investors and tech ecosystem partners to make new connections, gain further insight into the tech ecosystem at large and celebrate the success of the local sector. We'd be delighted to have you join us!
When: Wednesday 17th July 2019 18:00-20:30
Agenda
18:00 - Registration and Refreshments
18:30 - Guest Speaker: Rt Hon Alun Cairns MP, Secretary of State for Wales.
18:50 - Report 2019: UK Tech on the Global Stage and Insights into Wales
19:15 - Panel

19:45 - Drinks & Networking
20:30 - Event Ends
Panel
Tech Nation's Gino Brancazio will Chair a panel discussing the strengths, weaknesses, opportunities and challenges of tech in Wales. Panellists include:
Louise O'Shea - CEO of Confused.com
Louise Harris - Co-founder of Tramshed Tech and CEO of Big Learning Company
Christian Kumar - Investor and Corporate Financier, Capital Kinetics
Marc Thomas - CEO, doopoll
Following the panel we'll be providing complimentary food and drinks to be enjoyed amid networking.
Thank you to our sponsor: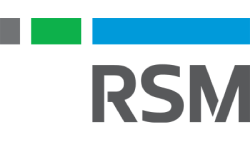 Organiser of Tech Nation Talks - Wales