Description
TECH NATION TALKS WITH ERIC RIES:
Following the success of our inaugural Tech Nation Talks event on Bad VCs vs Bad Founders, we are very excited to welcome best selling author Eric Ries for our second event.
Eric is in the UK for a few days only and will be giving us the inside scoop on his new book 'The Startup Way'. We are also thrilled to be joined by Ingrid Lunden, Tech Editor at Tech Crunch who will be interviewing Eric and putting your questions to him on the night.
Each attendee will receive a copy of Eric's new book (RRP £20), plus there will be an opportunity for a book signing. First come first served.
Stay tuned for more on the series and future Tech Nation Talks events.
AGENDA:
6:00 - 6:40pm - Guest Arrival & Registration
TCUK Welcome
Eric Ries Keynote
Ingrid Lunden in conversation with Eric Ries
Audience Q&A
Book Signing
Networking
9:00pm - Event Close

SPEAKER: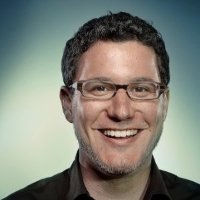 With his million-copy bestseller The Lean Startup, Eric Ries launched a global movement. Concepts like minimal viable product, A/B testing and 'pivoting' changed the language of business. Now he turns his attention to companies of all sizes and shows how the startup ethos can breathe new life into even the largest and most bureaucratic organisation.
In this groundbreaking new book, he draws on inside stories of transformations at multinationals like General Electric and Toyota, titans like Amazon and Facebook, and tech upstarts like Airbnb and Twilio. He lays out a new framework for entrepreneurial management: a comprehensive approach that kick starts innovation and delivers sustained growth, even in highly uncertain environments.
The Startup Way is an essential read for leaders, managers and entrepreneurs at any level. It's a revolutionary approach to incubating great ideas, turning all teams into startups, and inspiring everyone to think like an entrepreneur.
VENUE:

Cass Business School has a 50-year reputation for excellence in business research and education. Just recently, the Financial Times ranked their Full-Time MBA 7th globally for entrepreneurship (ranked 2nd in Europe and 1st in London). Cass are heavily involved in the Entrepreneurship space with an MSc in Entrepreneurship and other business courses, startup weekends, £10m Investment Fund, incubation space and short courses.
#TechNationTalks